TEER-MEERC Workshop Series
Funded by the newly established Thorson Excellence in Engineering Research (TEER) program, the MEERC will host a series of engineering education research (EER) workshops during the 2017-18 academic year. The goal of these workshops is to engage more engineering faculty in education research by providing training on conducting critically informed EER, writing successful proposals to fund innovative ideas, and disseminating research finding in peer reviewed education-focused outlets.
The MEERC has also established a new Certificate in Engineering Education Research Fundamentals. Faculty can earn credit toward this certificate by attending/viewing the workshops and meeting other criteria outlined in the certificate description. This certificate provides evidence of activities to prepare for performing meaningful research in engineering education. This certificate can be included in annual review and promotion and tenure materials as well as in applications for teaching awards. In collaboration with the MSU Center for Faculty Excellence (CFE), attending the TEER-MEERC Workshop events also earns participants credits toward CFE Membership.
---
TEER-MEERC Workshop #5:
Qualitative Methodology 1 - Designing Innovative and Rigorous Engineering Education Research
Description: Qualitative research is well suited for investigation of deep and complex engineering education problems, particularly those specific to rural contexts, small populations, and under-served or marginalized groups. This interactive workshop explores ways to enhance qualitative research rigor and innovation by focusing on emerging theories, methodologies, and methods relevant to today's engineering education challenges. Participants will develop or refine research questions, identify appropriate theories and methodologies specific to their research interests, and create a plan for data collection, analysis, and dissemination.
Facilitator: Dr. Christine Stanton
Time & Location: February 12, 2018, 11:30am-1:00pm, SUB Ballroom C.
Workshop Slides: Qualitative Methodology 1
Speaker/Facilitator Bio: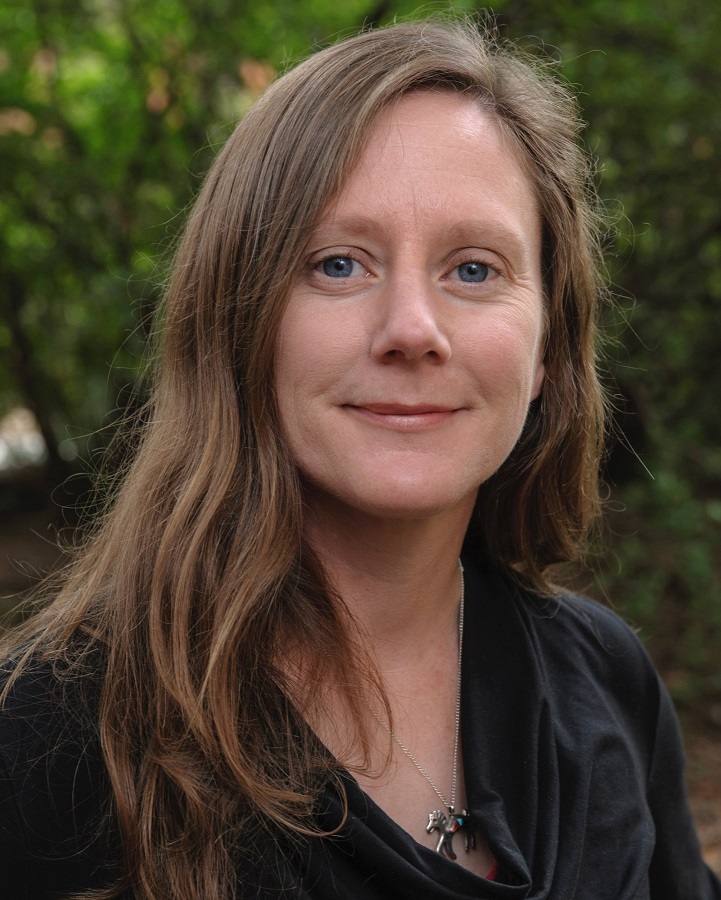 Dr. Christine Rogers Stanton is an Assistant Professor in MSU's Department of Education, where she teaches social studies methods, multicultural education, and qualitative research courses. She holds BA degrees in English and Geography from Augustana College in Rock Island, IL, a MA in Teaching from the University of Iowa, and a PhD in Education, Curriculum and Instruction from the University of Wyoming. In addition to her 20-year career as a public school teacher, instructional coach, and teacher educator, she has provided professional development for researchers, community leaders, teachers, and university faculty. Dr. Stanton's scholarship applies innovative qualitative methodologies, including critical curricular inquiry, discourse analysis, audiovisual storywork, and community-based participatory research, to advance strengths-based, place-conscious, and community-centered research and teaching in partnership with Indigenous and rural communities. She has contributed to a variety of funded research efforts, including NSF grants, and her work has been published in leading interdisciplinary journals, including Qualitative Inquiry, Curriculum Inquiry, and Equity & Excellence in Education. Dr. Stanton has been nominated for an American Educational Research Association Early Career Scholars Award (2015) and a College and University Faculty Assembly of the National Council for Social Studies Early Career Award (2016). In 2015, she earned the MSU Department of Education's Outstanding Research Award.
---
TEER-MEERC Workshop #4:
A Discussion of the Importance of and Resources for Ethics Education in Engineering
Description: Beth Cady, Interim Director of the Center for Engineering Ethics and Society (CEES) and Program Officer in Engineering Education at the National Academy of Engineering in Washington, DC, discusses current best practices, new directions, and resources in ethics education for engineering students.
Facilitator: Dr. Beth Cady
Time & Location: December 1, 2017, 11:45am-1:00pm, SUB 168.
Watch the Workshop: here
Workshop Materials: Infusing Ethics into the Development of Engineers
Workshop Materials: Overcoming Challenges to Infusing Ethics into the Development of Engineers
Speaker/Facilitator Bio: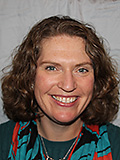 Dr. Elizabeth T. Cady is the Interim Director of the Center for Engineering Ethics and Society (CEES) and a Program Officer in Engineering Education at the National Academy of Engineering (NAE) and works on several projects that examine and enhance the effectiveness and efficiency of systems for the formal, informal, and lifelong education of engineers. She administers the Frontiers of Engineering Education symposium, which recognizes and supports innovative engineering faculty members, and staffs LinkEngineering, an online toolkit to support PreK-12 engineering education. Beth co-edited a collection of resources that translated research on women in science and engineering into short documents containing practical tips for faculty members to incorporate into their classrooms and other interactions with students and is also a co-author of several peer-reviewed conference presentations on engineering education topics such as building skills in project management and change leadership, diversity, and developing communities of practice within engineering education and engineering education research. She is currently involved in two consensus studies examining (1) the engineering education to workforce continuum, and (2) the capacity of preK-12 teachers to teach engineering. She earned M.S. and Ph.D. degrees in Cognitive and Human Factors Psychology from Kansas State University and a B.A. in psychobiology and political science from Wheaton College in Massachusetts.
---
TEER-MEERC Workshop #3:
Methodology: Performing Quantitative Research in Engineering Education
Description: This interactive workshop explores how to build and analyze research surveys that provide a rigorous foundation for engineering education research. Exploratory factor analysis is performed on an example set of survey items using STATA.
Facilitator: Dr. Art Bangert
Time & Location: November 15, 2017, 11:30am-1:00pm, Barnard 347.
Watch the Workshop: here
Watch the STATA Tutorial Portion of the Workshop: here
Workshop Slides: here
Factor Analysis Tutorial Video: here
Factor Analysis Tutorial Notes & Example Items: here
Example STATA Dataset: here
Example STATE Output: here

Speaker/Facilitator Bio: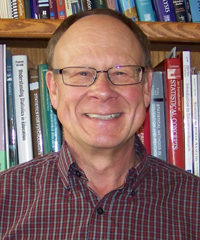 Dr. Art Bangert received his B.S. degree in Biology / Secondary Education from Kent State. After that, he worked as a high school science teacher while earning his M.S. in Guidance and Counseling from Youngstown State. After which he began his career as a school guidance counselor and psychologist while earning his Ed.S. in School Psychology from University of Nebraska-Kearney and his Ed.D. in Educational Psychology from the University of South Dakota where the major focus of his studies were in the area of research and evaluation. Dr. Bangert is an Associate Professor in MSU's Department of Education, where he has served for over 18 years. His primary research interest is focused on assessing the quality of online learning environments and investigating the development of online critical inquiry.
---
TEER-MEERC Workshop #2:
Methodology: Aligning Research Methods with Theory and Epistemological Perspectives
Description: The aims of this workshop are to: (1) Learn about the basics of high quality engineering education research; (2) Reflect upon our understanding of the nature of knowledge and what constitutes evidence; (3) Critique the relationship between epistemology and theories of learning; (4) Consider how this underlying system of belief and theory influences our choice of method of data collection and analysis; and (5) Apply the above to our own research plans.
Facilitator: Dr. Caroline Baillie
Time & Location: October 27, 2017, 11:45am-1:00pm (lunch served at 11:30am), SUB 235.
Watch the Workshop: here
TEER-MEERC Research Seminar #2:
Reconstruct: Western and Noongar ways of knowing and practicing engineering: a community service learning program
Speaker: Dr. Caroline Baillie
Time & Location: October 27, 2017, 3:10-4:00pm, 101 Roberts Hall .
Abstract:
A Critical Theory of Technological Development is broadening elective offered to all undergraduate students at UWA. Engineering and Science students who take the unit are introduced to social and political critique of Western ways of knowing and practicing engineering. Arts and Social science students are introduced to the potential that engineering can offer in addressing Global challenges including those that it may have contributed to in the past. Together they enable the critique of the past and present with the creation of sustainable and just alternatives for the future.
The traditional land owners of the Perth region and the land on which UWA is placed are the Noongar community. In 2015 we were approached by The Noongar Institute of WA (NIWA) for assistance in developing its teaching and learning resources for DIDARA WALGINER BURA MOGANG GUDJIR BALJARRthe NIWA Centre for Excellence in Science and Technology. NIWA is an inclusive centre for community advancement promoting Noongar excellence, leadership and innovation of the Noongar Nation. Following years of neglect from the traditional school system NIWA has been established by the community for the community - a new school for Noongar students, which will enable them to learn in culturally appropriate ways. We accepted the challenge and proposed to develop a community service learning project with NIWA for the students of the critical theory unit. In its pilot phase we expected to touch the surface of what might be possible. We hoped that ultimately engineering students would learn to question Western ways of knowing, develop an understanding of Noongar culture, and co- develop, with input from the community, some potentially useful learning materials for use by the NIWA community. The astonishing, transformatory experience of the engineering students in this pilot study far exceeded our expectations. The response from the community was also profound.
To enhance the student experience even more for 2016 and 2017, funding was received by the team to create a Bush Engineering training program for the community project student mentors. Six engineering students attended a six week Bush school in John Forrest National Park near Perth, working together with students, teachers and board members of NIWA, to share knowledge on country. This talk will share the experiences of the extraordinary journey that UWA students and NIWA took together. We will also discuss how this story might inspire programs with similar aims here at MSU.
Speaker/Facilitator Bio:
Caroline Baillie is Professor of Praxis in Engineering and social justice at the University of San Diego. Her role is to support the development of engineering education which facilitates graduate engineers to develop increasingly social and environmentally just approaches to their practice. She brings 25 years of experience in teaching engineering across multiple engineering disciplines and countries, as well as research and development in engineering and education. Previously she was Chair of Engineering Education for the Faculty of Engineering, Computing and Mathematics at University of Western Australia, Chair of Engineering Education at Queens University, Canada, educational developer and materials lecturer at Imperial College, UK and the University of Sydney as well as holding a three year position founding and running the Materials Engineering Subject Centre in the UK. Baillie's research considers socio-technical processes and systems, which enhance social justice, and educational systems that promote these. Baillie brings lessons learnt from these studies and practices into the curriculum and the classroom to facilitate the transformation of future generations of engineers. Professor Baillie has published 27 scholarly books, an edited series of books on 'Engineers, Technology and Society' and over 200 book chapters, peer reviewed journal and conference papers.
---
TEER-MEERC Workshop #1:
Formulating Engineering Education Research Questions
Description: Review examples of and actively develop your own education research strategies in engineering contexts.
Facilitator: Dr. Nathan Canney
Time & Location: September 20, 2017, 11:45am-1:00pm (lunch served at 11:30am), Barnard Hall 347.
Workshop Content: slides, 2-page EER Framework Example
Watch the Workshop: here
TEER-MEERC Research Seminar #1:
The Engineer and "The Public": exploring this fundamental yet ill-defined relationship
Speaker: Dr. Nathan Canney
Time & Location: September 20, 2017, 3:10pm-4:00pm, Procrastonator Theatre (refreshmants served after).
Abstract:
The engineering profession identifies its role in society as one of service, improving livelihoods and creating a better world. In these ambitions, "the public" is imagined as the beneficiary of engineers' work. Yet we know very little about how engineers see the public, what role the public has in engineering work, or who defines these roles. Through a lens of "social imaginaries", this work explores the fuzzy, ill-defined, invisible, and often unconscious boundary that the engineering profession draws to separate itself from "the public" and define its role in society. Drawing from analysis of foundational engineering documents; interviews with engineering students, faculty and professionals; and interviews with members of "the public" who have interacted extensively with engineers in efforts to address environmental contamination and injustice in their communities, it throws into relief central elements of this boundary - where is comes from, how it is enacted, and what effects it may have on engineers' stated mission to serve the public and create a better world.
Speaker/Facilitator Bio: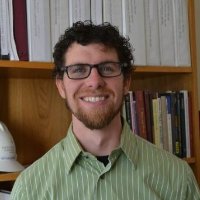 Dr. Nathan Canney received B.S. degrees in Civil Engineering and Mathematics from Seattle University in 2006. After that, he worked as a structural engineer with Magnusson Klemencic Associates in Seattle, WA, designing high-rise structures domestically and abroad. After doing consulting work for two years, Dr. Canney returned to school at Stanford University for a Masters in Structural Engineering and the University of Colorado Boulder for doctoral work. Most recently, Dr. Canney was on the faculty at Seattle University in the Civil and Environmental Engineering department. His research focuses on assessing and improving engineering education, specifically the development of social responsibility in engineering students and professionals. Toward this end, Dr. Canney's research and teaching have focused on ethics education and the use of service learning to positively influence students' views of themselves as engineers in society.