Chickpeas - Early Care & Education
The mighty chickpea, also known as garbanzo bean, is this month's Harvest of the Month!
Materials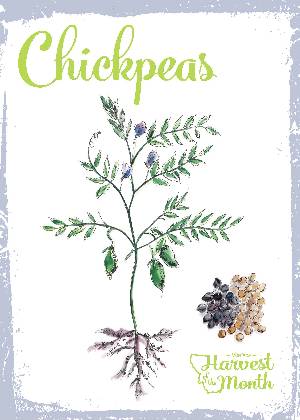 Newsletter Content & Social Media Posts
Illustration 1, Illustration 2
Resources
Need ideas for how to conduct taste tests or a checklist to help guide you through Harvest of the Month throughout the year? Go back to the Early Care and Education Portal page for these resources and many more.
Recipes
Bistro Chickpea Salad Sandwich - Single Recipe Card
Roasted Munching Chickpeas - Single Recipe Card
Share
Have a great recipe, activity, or Harvest of the Month story? Share online and help us improve the Harvest of the Month program!