> Caring For Our Own
Project Details
The goal of the "Caring for Our Own Program (CO-OP) – A Reservation/University Partnership" is to increase nursing education opportunities for American Indian students. By providing educational opportunities for these individuals, the project will contribute to improving the diversity of the nursing workforce to meet the increasing need for culturally sensitive and quality health care.
Strategies Implemented to Achieve This Goal:
Strategies that have been successful in helping American Indian students matriculate and graduate have included academic strategies such as: peer tutoring/tutoring, one-on-one student/teacher consultations, weekly academic planning meetings, cohort models for course enrollment, and tutoring and strategic study sessions for major exams and assignments. Other social support is provided such as: community building activities, culturally supportive advising and programming, summer bridge programs, CO-OP orientations, and assistance with finding outside resources for housing/childcare/finances/employment, and mentoring by community members/faculty researchers/peers. CO-OP also encourages participation in cultural events such as Native Heritage Day and the American Indian Council (AIC) Pow-Wow, and service learning and outreach focused on the students' rural home communities.
Both the university and the College of Nursing (CON) are committed to developing culturally competent staff, faculty, program participants, and health care professionals. The College of Nursing supports the motto of the university's Diversity Awareness Office which is "Building Bridges, Creating Community." One of the underlying goals of this office is "increasing understanding and providing support for those who identify with the wide spectrum of diversity issues including race, ethnicity…" The CON is committed to activities that support the development of cultural competence of faculty and staff such as: educational offerings that promote the development of cultural competence; research projects or educational offerings that allow for immersion in healthcare settings in minority communities; programs of research that focus on the issues of under-represented populations; recruiting and graduating a full complement of high quality, diverse undergraduate and graduate students representative of the minority population; reaching out to practicing nurses in rural, tribal, and I.H.S. facilities in order to provide professional development and training in effective communication and cultural competency in their nursing practice.
Training and learning experiences focused on cultural competence will benefit all those who participate – from both the majority and minority cultures. Faculty will become further sensitized and educated about AI traditions, worldviews, common challenges, strengths, and contributions through summer enrichment and cultural immersion opportunities offered to all CON faculty and staff. Faculty will engage in reflective exercises that create an opportunity to examine cultural self-awareness and will continue to assess their syllabi for cultural content. It will be assured that the curriculum, pedagogy, and learning experiences meet current professional accreditation standards on cultural competence. College faculty, staff, and CO-OP staff will become more collaborative as they jointly strive to assist students to succeed. Learning opportunities that will immerse students in tribal communities will be sought. CO-OP students will gain more knowledge about the beliefs, traditions, and perspectives of their own people and of the tribes of their peers through weekly workshops encouraging discussion of traditional American Indian medicine and health perspectives such as presentations on traditional medicines or beliefs from their own tribes. During these weekly discussions students will be encouraged to return to their own communities to meet the health needs at home, to consider pursuing a master's degree to provide better leadership and management for their own I.H.S. and tribal health services, and to consider applying to participate in the CON's overseas clinical brigade in Honduras to gain experience in working in sub-standard facilities with limited resources. Students will also experience a positive sense of agency when designing and delivering service learning projects to the American Indian community. Ultimately CO-OP graduates will be better prepared and will contribute to a more quality work force that can meet the health care needs of the American Indian population.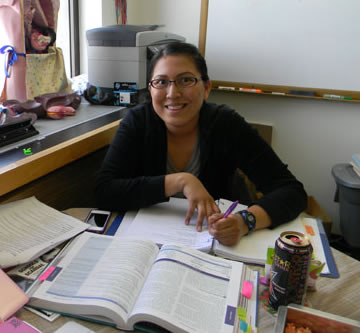 American Indian graduates from the CON have established a record for serving the American Indian population. Ninety-eight percent of CO-OP graduates are employed in Montana's reservation healthcare systems. These graduates have a record of remaining in their positions for longer sustained periods than the nursing average. CO-OP consistently emphasizes the importance of receiving an education in order to become prepared to serve one's own underserved community. Students in CO-OP participate in a variety of programs that promote cross cultural communication. For example, these students have: provided health promotion/illness prevention education to American Indian students attending the AIC POW-WOW held on campus; collaborated with an indigenous leadership institute held on campus to provide cultural and cross-cultural activities; and provided leadership in planning and implementing the Native Heritage Day. CO-OP networks with Tribal College librarians to secure internet use for students applying to MSU CON and participating in CON outreach and support programs so that students without access or means to computers or internet can actively participate. CO-OP hosts a yearly traditional ceremony to honor American Indian nursing graduates involving elder advice, honor songs, a feed, and round dancing with family and community members.
CON administrators remain committed to educating students to increase their self-awareness of multicultural and health literacy health issues. As a school accredited by the Commission on Collegiate Nursing Education, the MSU CON has met accreditation requirements which include terminal competencies and curriculum objectives that foster cultural sensitivity and competence on the part of all students. The CON Undergraduate Academic Affairs Committee is currently leading an initiative to assess the curriculum for compliance with the AACN 2008 Essentials of Baccalaureate Education for Professional Nursing Practice. These essentials clearly state that nurses must be "…. prepared to practice in a multicultural environment and possess the skills needed to provide culturally competent care." 7 The proposed project will provide support for student attendance at national conferences that focus on American Indian leadership and culture resulting in students becoming more cognizant of multi-cultural issues. CO-OP students will be encouraged and assisted financially in participating in the CON's ongoing Honduras cultural immersion experience offered to second semester senior students.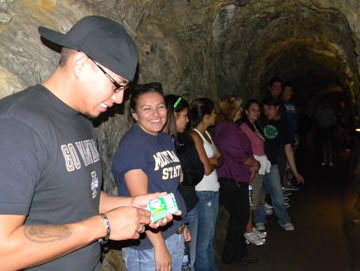 CO-OP will continue to support American Indian students in becoming nurses in their own communities to provide culturally competent and sustained care and will also continue to urge them to pursue advanced degrees in order to prepare them to be leaders in their communities. Upon entry into graduate school, financial assistance options will be explored with applicants and provided when students qualify. CO-OP students will create and participate in well-informed, culturally-reflective, health-related service learning projects that teach them how to exercise their own agency to initiate positive community change. CO-OP students will collaborate with organizations like the Buffalo Nations International Indigenous Leadership Institute and the Native Wellness Institute to promote healthy traditional living, to present positive examples of healthy lifestyle choices, and to teach indigenous leadership skills. CO-OP offers workshops for CO-OP students focusing on careers serving "our own" people, health issues of minority populations, solutions to and experiences with language barriers and cultural taboos, traditional cultural beliefs, practices, and perspectives related to health, minority contributions to the fields of health and medicine, meeting minority community needs through service learning projects, leadership in community initiatives, and ethical research and health practices among minority people.