Multimedia Feature: MSU professor, students create aurora detector
July 9, 2008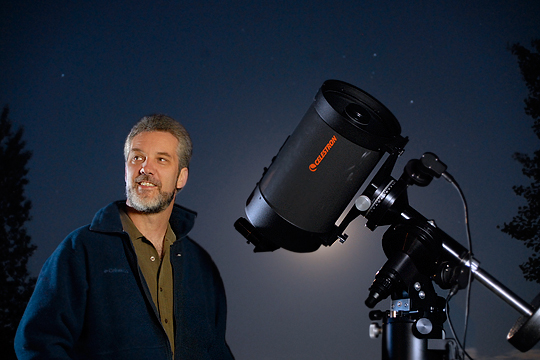 Montana State University professor Joseph Shaw and two of his students built an aurora borealis detector, then traveled to Alaska to test it during the spring break of 2007.
To view a multimedia feature about auroras, the detector and the group's trip to Alaska, visit http://www.montana.edu/cpa/gallery/080711au/.
Above, Joseph Shaw. MSU photo by Kelly Gorham.
High-Res Available