International Service Learning Experiences
MSU College of Nursing & Timmy Global Health:
a collaboration for the common good
Since February of 2012, the College of Nursing has been actively collaborating with Timmy Global Health, a non- profit based in Indianapolis, IN, that focuses on offering preventive healthcare in impoverished locales in the Dominican Republic, Ecuador, Guatemala and Nigeria.

Timmy Global Health works with schools across the United States to expand access to healthcare and empower students and volunteers to tackle today's most pressing global health challenges. MSU Bozeman College of Nursing partnered with them in the fall to send a team of 15 second semester nursing students to the Dominican Republic, with two faculty, and a team of seven medical providers. This team of 24 people saw hundreds of patients in the bateys along the Dominican Republic border with Haiti, where banana cooperatives are located. In March of 2013, a group of 10 second semester nursing students and one faculty are traveling to Ecuador, to work with a minority indigenous population, and offer health care clinics. Central to the work of Timmy Global Health is collaboration with local healthcare providers, and sustainability of all health care initiatives.

Trips are planned for fall 2013 to the Dominican Republic, and spring 2014 to Ecuador. Students may apply for the trip as first semester seniors, and are selected to go on the basis of citizenship and good standing within the college, as well as cultural sensitivity. Students who are selected will go on the trip as a second semester senior, while enrolled in N 477 Population Based Nursing. The cost of the trip varies with the location, and airfare. Financial aid applies.
"Global trends are transforming society, and at Montana State University we are preparing our graduates for the "borderless careers" they will enter. Among numerous benefits, international initiatives and experiences expand our horizons, enrich our breadth of appreciation of different cultures and help all of us become well-rounded citizens."
Waded Cruzado
MSU President
Reference Guide for College of Nursing Service Learning Experiences
The service learning trips offered during senior year are for optional participation while enrolled in NRSG 477 Population Based Nursing Care in the Community. Clinical hours for this experience are determined on a per faculty basis, and may vary from campus to campus.
The trips are offered in conjunction with Timmy Global Health, an Indianapolis based organization committed to offering short term service learning experiences to student groups.
Selection criteria include flexibility, academic standing and ability to miss other coursework during this experience, being an individual who is a team player and able to contribute to a group effort, demonstrated leadership, and physical readiness for walking and completing service responsibilities in extreme heat. Spanish speakers preferred. One faculty letter is required from each applicant, attesting to these characteristics.
Cost of the service learning trip varies depending on the locale and airfare, but averages around $2500. This does not include immunizations, and clothing/equipment that may be purchased for the trip.
The service learning experiences are one to two weeks in length and are typically in groups of 10-15 students, with 1-2 faculty members accompanying them.
The service learning trips of the College of Nursing are substance free, with no alcohol consumption during the trips.
Students must be prepared to share space, including sleeping space and bathroom facilities during the experience. Privacy and quiet can be minimal, and the work days are often long. Teamwork is essential. Students must be prepared to work hard. The circumstances of the communities we have visited in Honduras, the Dominican Republic, and Ecuador are quite different from Montana, and the luxuries and dietary accommodation we may be used to here are typically not available during a service learning experience.
Students not meeting the clinical learning and behavior guidelines of this experience may receive a clinical failure for the semester as outlined in College of Nursing policy C-6.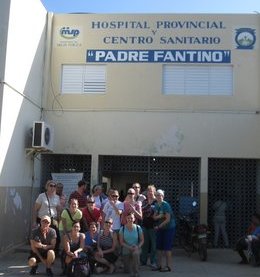 In the News
Nov 2013: MSU nursing students and faculty from around the state returned from a trip to the Dominican Republic aimed at providing healthcare. http://www.kpax.com/news/msu-nursing-students-volunteer-in-the-dominican-republic/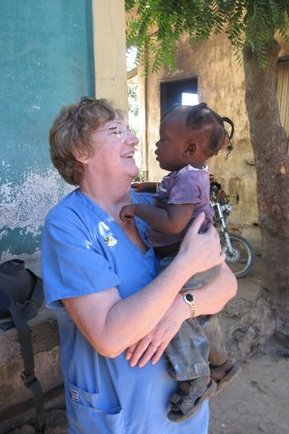 International Trip to Cuba

(Dec 12-22, 2014)

Interested students should contact Steven Glow, Missoula campus faculty, at sglow@montana.edu or Julie Ruff, Bozeman campus faculty, at Julie.ruff@montana.edu for more details.
Ecuador Rural Experience (Feb 28-March 9, 2014)
First semester seniors- Eligible S1 students can apply now to go to Ecuador February 28-March 9 for a service learning experience designed to accompany study in N477 Population Based Nursing in the Community.
On last year's trip (March, 2013) they were five hours from Quito in the Amazon basin where Timmy Global Health has ongoing health care efforts that are made sustainable by local Ecuadoran staff.
El Salvador volunteer opportunity (June 2014)
Timmy Global Health, the nonprofit that the CON affiliates with for international service learning, is inviting outstanding nursing students to travel with a surgical team to El Salvador this June as a part of a burn and specialized plastics surgery team. Student volunteers will be provided the opportunity to shadow and learn from surgeons, assist in pre-op and post-op, and learn more about the development of a quality international surgical program. We are looking for students who are interested in surgery and who would love the opportunity to really contribute their skills and enthusiasm to the Timmy-SANNA team. SANNA is an international surgical program developed to provide specialized surgical care to those with limited resources around the world.
Destination: San Salvador, El Salvador
Dates: June 8-15th, 2014
Price: TBD, probably ~ $1200 plus airfare
If you're interested in this opportunity please complete the application and submit it to Katherine Horn, Timmy's US Programs Coordinator, at katherine@timmyglobalhealth.org by midnight, February 28th. Students who are selected for the program will be promptly notified.
Mongolia Summer 2014 (May 26- June 24, 2014)
Download the PowerPoint for the General Faculty Meeting
The College of Nursing is partnering with MSU Bioregions and the Montana WWAMI Medical program to offer an elective course in rural Mongolia, under the leadership of MSU Nursing faculty Michele Sare. Two to three nursing students will be selected to travel with the MSU Bioregions Mongolian Health Project team which will include students from a variety of other disciplines including medicine, business and agriculture. Students will travel with the group to Ulaanbaatar, the capital of Mongolia, and from there travel by land cruiser to northern Mongolia. Work in the country will be in the northern part of Mongolia, in Bulgan province, where nursing students will observe and provide rural health care, under the direction of local nurses and physicians. We will work in small clinic settings, in addition to the health department of the province. The focus of the College of Nursing team will be to provide mentoring for Mongolian nurses, provide in- service training on topics such as patient education strategies, and first aid in the community. The CON team will also assist the WWAMI medical students and resident in offering rural clinics in remote areas of the province. Students will live in tents while in northern Mongolia, and have varied opportunities to compare health problems, cultural precepts, health care systems, and clinical nursing approaches, between the nomadic peoples there, and those of rural Montana. Requirements for the 6 credit CON course will be based on development of a selected topic, that will be offered as in- service training to nurses in Mongolia, as well as completion of an academic paper ( 5-6 pp) and a reflection journal. NRSG 469 is pending final approval from the College of Nursing and the University.
Trip in Collaboration with MSU Bioregions and WWAMI
Offered through NSG 469 for all upper division nursing students
May 26- June 24, 2014
Cost: $3900 program fee, plus airfare
Financial aid available, for all students currently enrolled in financial aid.
Engineers Without Borders
http://www.ewb-msu.org/
An MSU group seeking to educate and empower individuals and communities in both Kenya and Montana primarily through implementing community driven sustainable water and sanitation project at primary schools in western Kenya, through which cross cultural interaction takes place.