MSU completed its transition to Office 365 at the close of the 2017 summer semester, ending its support for University-provided Google Email & Apps and no longer provisioning accounts for new students.
User Support for MSU Google Email & Apps Has Ended
The transition away from MSU Google and to Office 365 has been completed.
MSU no longer provides user support for University-provided Google Email and Apps.
As of March 16, 2020, MSU Google Email and Apps will be inaccessible and no longer send or recieve email.
All account data will be deleted on May 11, 2020
What you can do:
If you:
Never used or no longer use your MSU Google account and are unconcerned about any email or content left in it
Do this:
Email the UIT Service Desk at helpdesk@montana.edu and let them know the account can be deleted. Please include your name and NetID.
If you:
Want to transfer email or other content from your MSU Google account to your Office 365 or other email account
Do this: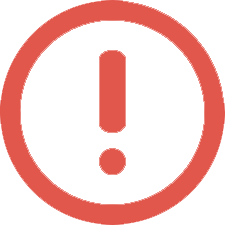 Email forwarding will stop as soon as your account is disabled, March 16, 2020
Notify contacts of your new email address
Update your personal email on MyInfo
Are you experiencing issues logging into your MSU Google email?
Reset your NetID Password https://pwreset.montana.edu/reactUse the MSU Google email login found at http://www.montana.edu/email to access your account.
Please note that there are many ways to move and forward email. The ones we have chosen to describe focus on moving mail from Google to Office 365. If you are moving your mail to a different client simply use that program's help feature and search for how to move mail from a different account.
Additional Resources

Questions
Can I continue to use my MSU Google email address after August 2017?
Once the accounts have been disabled on March 16, 2020, you will no longer be able to access your account and email delivery will stop.
What do I need to do to delete my account?
Send a request to delete the account to helpdesk@montana.edu and include your email address and NetID.
Where can I find an Office 365 equivalent tool to replace Google Apps in the classroom?
Visit Office 365 in the Classroom.