The Bobcat Parent Council (BPC) is a University-wide volunteer network created and supported by the Office of the Dean of Students and the MSU Alumni Foundation (MSUAF). BPC members will become knowledgeable about campus activities and assist the Dean of Students with various aspects of the Bobcat Parent & Family program. In addition, BPC members will receive special updates and access to MSU's Dean of Students and will be invited to attend various MSU and MSUAF events.
Interested in being a member? Find more information here.
Member Profiles:
Angela Krisinger: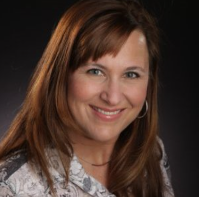 Angela Krisinger joined the Bobcat Parent Council in Fall 2016 as a way to stay connected to her son's collegiate journey from her home in Everett, Washington. Angela's son Cameron is in his junior year in the Mechanical Engineering program. When Cameron isn't in class, he can likely be found skiing or studying with his fraternity brothers.
Angela is fond of MSU as well, as she believes the University empowers undergraduate students to succeed. She thinks Bozeman is one of the coolest towns in the country, and is sure to get time off from her career as a Product Manager for Amazon to attend Parent & Family Weekend every October. One of her favorite weekend events is meeting fellow MSU parents at the football tailgate, or taking her son and his friends out to dinner.
Jim Ellingson
It didn't come as much of a surprise to Jim Ellingson when his daughter, Svea, decided to attend MSU this year for Engineering. An alumni himself, Jim brought his daughter to Bozeman often, to visit family and by the time she was nine, she knew she was a future bobcat.
Because Jim's daughter is a freshman, he has not yet attended a Parent Family Weekend, but he is looking forward to attending his first one this year. Jim, who is a Financial Advisor based out of Litchfield, Minnesota, decided to join the BPC in the Summer 2017 because he's worked with MSU previously and enjoys giving back to the University.
Mary-Jo Egervary
When Mary-Jo Egervary first heard about the Bobcat Parent Council in Fall 2015, she immediately saw an opportunity to get more involved with her daughter's college career. From Butte, MT, Mary-Jo spends her time volunteering at various organizations, such as the Butte-Silver Bow Public Archives and The American Red Cross. She loves visiting the friendly community of Bozeman, and enjoys the interesting shops and beautiful hikes!
The welcoming atmosphere is what drew her daughter, Carolyn, to MSU, and she is currently in her junior year majoring in Organismal Biology with plans to attend Medical School. When Mary-Jo and Tibor attend Parent & Family Weekend, they look forward to spending quality time with their daughter, Carolyn.
Amy Hoffmann
Amy Hoffmann's son, Connor, decided to leave Boise, Idaho, and attend MSU after hearing about the endless research opportunities, the rigorous honors curriculum and the outdoor adventures. Now, he is starting his senior year pursuing two degrees, one in Chemical and Biological Engineering, the other an Honor's Directed Interdisciplinary Studies which will allow him to explore the intersections of Biological Engineering, Economics, and Political Science.
Amy's son has had such a positive experience at MSU that when the opportunity to join the Bobcat Parent Council arose, she knew she couldn't turn it down and joined in Summer 2016. Though she stays busy as an Adult Nurse Practitioner, she always makes time for Parent & Family Weekend, where her family's favorite event is the Museum of the Rockies reception.
Christina Fournier
For Christina Fournier's family, Bozeman is home. Christina has lived in Bozeman for the past 25 years, and is currently a Financial Manager for MSU's University Business Services Department. Her son, Jeff, chose MSU after researching several options and deciding that he could get the highest quality education for the best price at MSU. Jeff, a freshmen, will study French and business management, with a focus on international business.
Christina decided to join the Bobcat Parent Council in Summer 2017 because she was excited to share her passion for the community from her new perspective, as the parent of an MSU student. While she has not yet been to a Parent Family Weekend, she is excited to spend time with fellow Bobcat parents.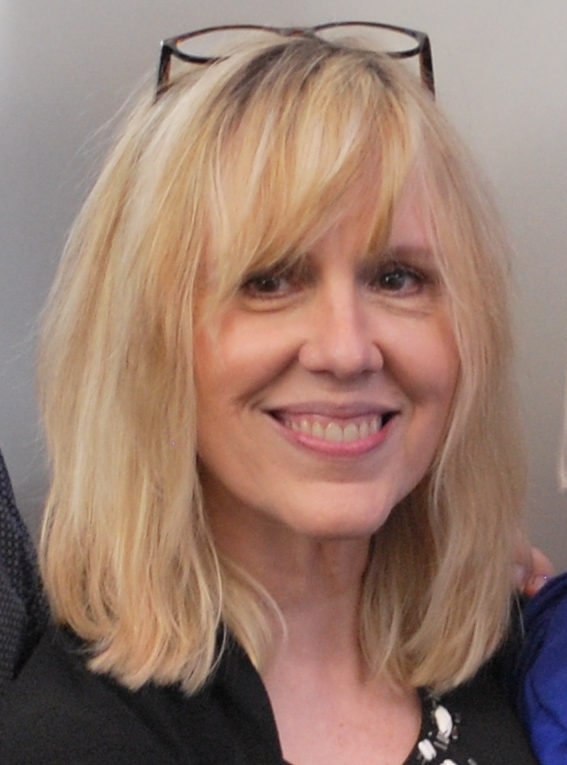 Sharon Miner is originally from Kansas but has lived in the Seattle area since 1990. She is an Engineering Leader at Boeing and Program Manager for a new 777 production automation system. Her son Brad, a freshman, chose MSU for its highly regarded Mechanical Engineering program and its beautiful location.
Sharon is excited to attend her first Parent Family Weekend and spend more time on MSU's friendly campus. She joined the Bobcat Parent Council in Summer 2017 as a way to stay connected and contribute to her son's collegiate experience.