Parking Fee & Fine Schedule
These are the prices for permits for the academic year of 2018-2019.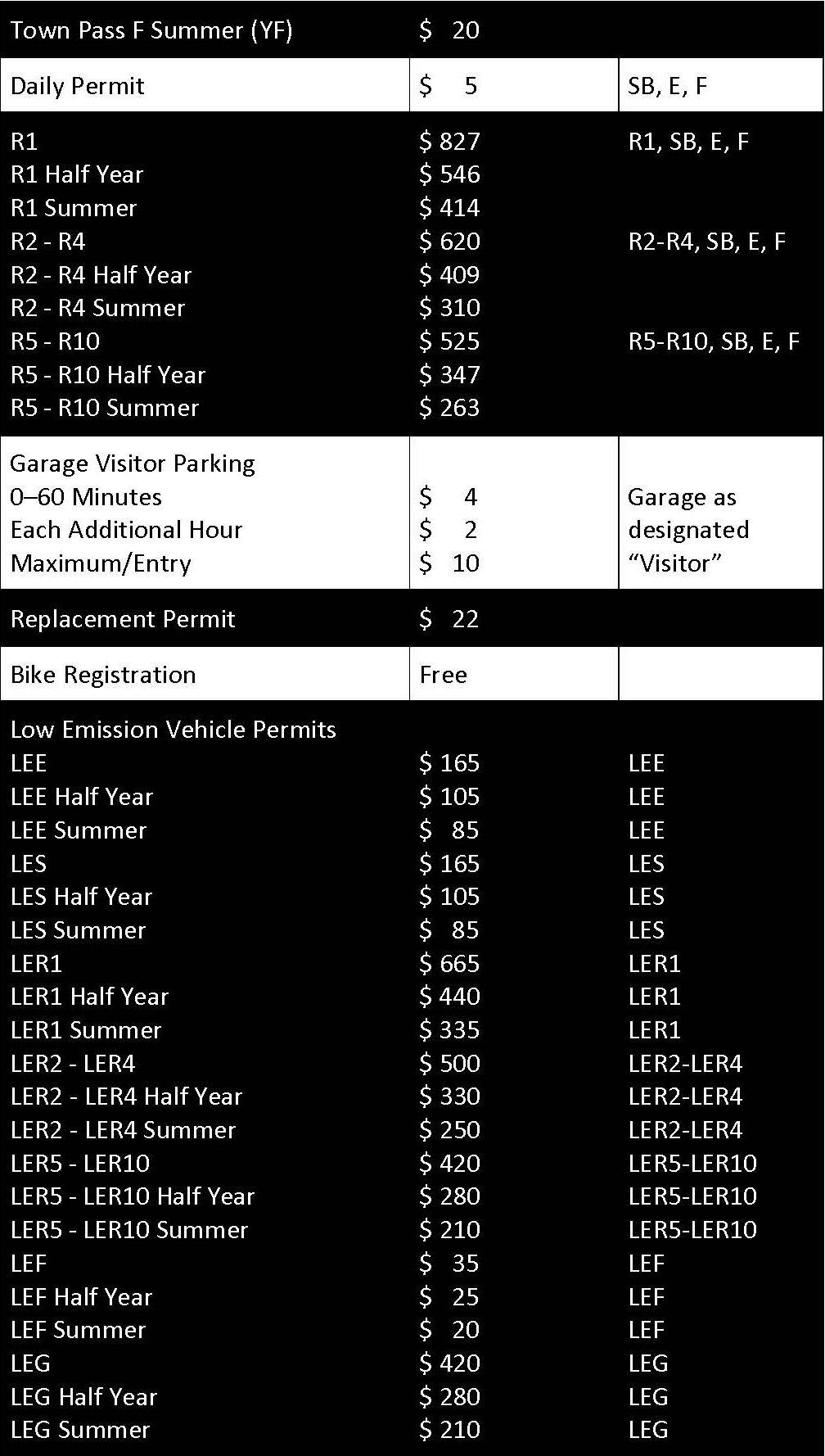 Fines
General:
The Regents of the Montana University System have been authorized by legislative action to levy fines against students, faculty and staff for violation of parking, traffic or registration regulations.
Violations: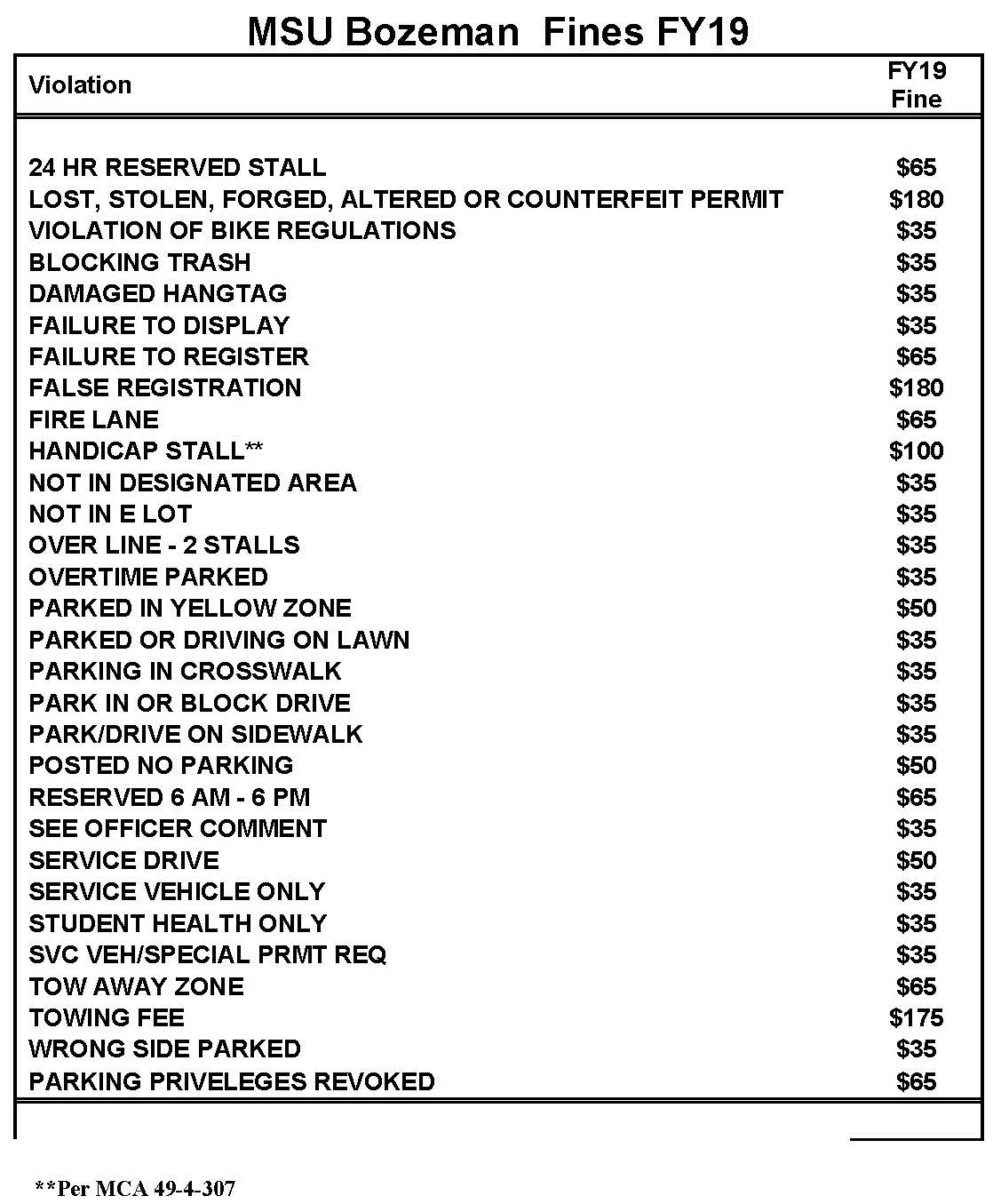 Appeals:


For more information on appeals click here to go to the appeals page.