MSU PD LEBA POLICE MOUNTAIN BIKE COURSE
BOZEMAN, MONTANA
Summer 2018
DATES: 07/31/2018 - 08/03/2018
LOCATION: Gallatin County Emergency Operations Center (EOC)
219 E. Tamarack St., Bozeman, MT 59715
The Bozeman Police Department and Montana State University Police will be co-hosting LEBA's nationally recognized Basic Police Mountain Bike Course.
This four day course is scheduled for July 31 - August 3, 2018 in scenic Bozeman, Montana. This course will challenge the student both physically and mentally.
This class will stress teamwork and overcoming obstacles. Training rides will be conducted daily and you must be able to complete rides from 20 to 35 miles maintaining a 12-14 mph pace. Cone drill techniques must be completed to the satisfaction of the instructors and written examination must be passed with an 80% or higher score.


Instructors
Matt Danzer - BPD
James Lusby - BPD
Lots of people driving on bicycles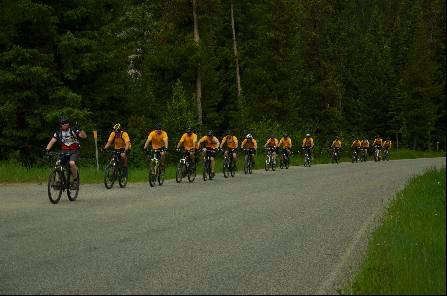 | Date and Time | Fees and Credits |
| --- | --- |
| Dates: 07/31/2018 - 08/03/2018 | Course Fee: $125.00 |
| Hours: 0800-1700 Each Day | P.O.S.T. Credit: 32 Hours |
For more information, please click more information link.
For registration form, please click registration form link.
Organizer: Officer James Lusby, jlusby@bozeman.net or (406) 582-2000 ext. 7178