Montana State University Parking Regulations
July 2001
---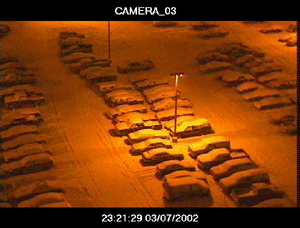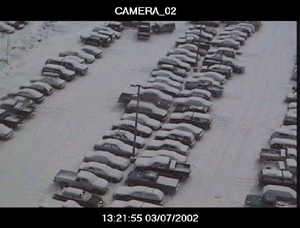 July 2001
---
For all emergencies on campus, contact the University Police Department at 994-2121. The University Police Department is staffed 24 hours a day and responds to all requests for emergencies as well as for information.
Parking decals do not guarantee a space will be available at all times for registered vehicles. These regulations will be enforced in their entirety. Please acquaint yourself with the contents, since ignorance of the regulations will not be considered in appeals.
Refer to Safe Cycling at MSU pamphlet for Bicycle Regulations
Parking at Montana State University is a user-based system. Income derived from the sale of parking permits and from the collection of parking fines assessed under these regulations is used for administration, maintenance, and improvement of parking facilities. By state law, the parking operation receives no funding from the general university appropriations.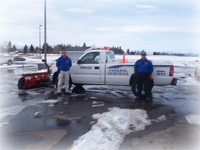 These regulations are designed to foster convenience and safety for all personnel and facilitate efficient operation of the University. They are applicable to all persons operating motor vehicles on University owned or controlled property. Also, they are deemed a part of the terms and conditions of admission and enrollment of students, employment of staff members, and privilege of visitors to operate motor vehicles on campus. The University campus proper and University property is considered a part of Montana State University campus and within the scope of these regulations.
Parking Motor Vehicles on Campus is a Privilege and NOT a RIGHT. This privilege is acquired and maintained by registration and operation (including parking) of any motor vehicle pursuant to these regulations. Although acquired, this privilege may be revoked or suspended.
---
100.00 Registration
A. Who Must Register Vehicles All students, faculty, staff and visitors must register any motor vehicle or obtain a parking permit to park on the University campus, for any reason. A visitor is anyone not defined as student, staff or faculty. This includes All University controlled streets and lots. University controlled streets and lots are shown on a map of the campus. All streets in family and graduate housing are University controlled.
Within one week after beginning employment, faculty and staff members must register each vehicle parked on campus. Within one week after classes begin, students must register each vehicle parked on campus. Parking permits are sold on an annual basis beginning September 1 st through August 31 st.
B. Temporary Parking Permits Any person parking an unregistered vehicle on a temporary basis should contact the University Police Department for a temporary parking permit.
C. Registration Fees - See attached fee schedule Multiple car "additional vehicle" discounts apply to immediate family members only.
***** No Multiple car discount available for E, D, F, FH, or MC
CARPOOL (CP): Registration is $175.00
FEE PARKING: Free for the first half-hour

$1.50 for 1/2-1 hour $.50 for each additional hour $4.50 maximum per entry $1.00 for 5-11:30 p.m.

Fee lot hours are 6 a.m. to 11 p.m. No overnight parking.
VISITOR PARKING: All visitors are required to have a parking permit to park at Montana State University Monday through Friday, 6 a.m. to 6 p.m. Parking permits may be purchased at the Visitor Information Booth located at 7th and Grant Street or the University Police Department at 7th and Kagy. Visitors are welcome to park in the following areas:

Fee Lot: See rates above
Daily Reserved Visitor Stalls: $4.00 hang tag.
Daily General Commuter Lot access: $2.00 hangtag.

STATE & FEDERAL: State and Federal vehicles using the University Parking have three options. One, "S/B" decal for $115.00 to park in the standard lots or two, park in the gravel portion of the South Fieldhouse Lot for $25.00, or three, park in the Antelope lot for $75.00. The department must complete a registration form showing all vehicles assigned a decal.
D. Parking Decal Registration is not considered complete or valid until the decal is mounted on the left side of the rear bumper of the vehicle being plainly visible from the rear.
E. Information
Any change in vehicle registration information must be reported to the University Police Department within one week after the change. If a vehicle is sold or transferred, the registrant is responsible for removing the old decal and will be responsible for any citations until the decal is destroyed. The original decal, whole or in piece, or signed statement of lost/destroyed will be presented to the University Police for a free replacement. The operator, registrant and/or owner registered or unregistered, of a vehicle shall be responsible for all violations recorded against the vehicle. As a student, staff, or faculty, you are responsible for anyone parking your vehicle on campus and you are responsible for all fines. Falsifying information on registration applications is prohibited and will void the registration. The term "falsifying information" includes, but is not be limited to falsification of name, residence, license number, or any other data required for registration of a motor vehicle or motorcycle. Theft of service is considered accepting or using an unauthorized parking permit or obtaining and unauthorized permit for another person. The purchase of annual parking permits for privately owned vehicles (POV) and payment of parking citations shall be paid from personal funds. The use of any institutional funding source to pay for either POV parking permits or parking citations is unauthorized and against University policy. The purchase of employee parking permits bust be made by cash, personal check, personal credit card, One Card, or by payroll deduction. Other forms of payment are not acceptable.
F. Decal Authorization All vehicles parked on campus (except Saturday, Sunday and holidays) between the hours of 6:00 a.m. and 6:00 p.m. weekdays must be registered. This does not include the fee lot. A holiday is defined as "day when campus offices are closed."
G. Limitations Monday through Friday the following limitations apply:
"R" (Reserved) may park in their "R" designated lot or in "S/B," "E," "F," or "D" designated areas. "S/B" (Commuters) may park in "S/B," "E," "F," "FH," or "D" designated areas. "E" (Residence Hall students) may park only in "E" or "D" designated areas. "D" (Commuter, Residence Hall students) may park only in "D" designated areas. "F" (Commuter staff and students) may park only in the "F" designated areas. Eligible to access standard lots at 4:00 p.m. each day. "FH" (Family and Graduate housing) may park only in "FH" designated areas. They may "upgrade" the first issued decal to an "S/B" for $60.00 per vehicle. There is no multiple or second vehicle discounts for Family and Graduate housing. Registration for subsequent vehicles will be priced as follows: $60.00 for "FH" decal and/or $115.00 for "S/B" decal. (See below for specific rules concerning Family and Graduate housing residents) "CP" (Carpool) may park in "S/B," "E," "F," or "D" designated areas with a carpool hang tag. A minimum of three and a maximum of five vehicles can obtain a carpool decal and must be individual registrants; only one hangtag will be issued. Any car parked on campus with a "CP" decal must display the issued carpool hangtag for that carpool. Failure to display the issued carpool hangtag will result in a "not in designated area" fine "CP" decals without the hangtag may park in "F" parking. A "temporary parking permit" is available. The temporary permit is available to current registered vehicle owners under special circumstances. "Temporary Handicapped People" with temporary handicapped (decals) permits may park in any staff, student or non-reserved area. Temporary handicap permits must be obtained from the University Police Department before a temporary handicapped person may use any handicap stall. Special decals are issued for all two-wheeled motor vehicles. Decal mounting instructions are printed on the decal cover. All two-wheeled motor vehicles may park only in areas specifically designated and posted for their use. Free bicycle decals are available and registration is required for any bicycle on campus to aid in the return of stolen or lost bicycles. Hangtags or Visitors/Staff/Student/Faculty are available:
$2.00 to park in any "S/B," "E," "F," or "D" lot. $4.00 to park in reserved visitor parking.
Retiree: Retirees from Montana State University-Bozeman will be entitled to a single vehicle (S/B) decal Each year, free of charge. Documentation is to be provided by University Personnel and Payroll to substantiate this status. The decal is issued only to the retiree and is non-transferable.

H. Trailers, Campers, Recreation Vehicles, etc. The owner/user of any non-motorized unit (trailer, camper, etc) occupying a parking space on the campus must first obtain a temporary parking permit from the University Police Department. Policy allows up to seven days parking on campus with this special permit only.

I. Oversized Vehicles Oversized vehicles shall be restricted to parking in the South Fieldhouse parking lot or an area designated by University Police.
---
200.00 General Policy
A. Parking and Traffic All matters concerning parking and traffic should be referred to the University Police Department, at the Huffman Building, on the corner of 7th Street and Kagy Boulevard.
B. University Police The University Police are peace officers of the State of Montana and have authority as vested in these officers by law.
C. Liability Montana State University assumes no responsibility for care or protection of any vehicle or its contents while operated or parked on campus.
D. Fines Students, faculty and staff of the University are subject to such fines and penalties as listed in these regulations.
E. Visitors Visitors are required to have a parking permit to park on campus Monday through Friday, 6:00 a.m. to 6:00 p.m.
F. Reserved Lots Reserved Lots will be enforced 6 a.m. to 6 p.m., Monday through Friday with the exception of University staff holidays (days when campus offices are closed). Violators will be ticketed and towed.
G. 24 Hour Enforcement The following will be enforced 24 hours a day, 7 days a week: 24 hour reserved, 30 minute zones, red or yellow zones, service drives, service parking and loading zones.
---
300.00 General Regulations
A. Enforcement State laws and University regulations will be enforced on the campus of Montana State University 24 hours a day, seven days a week. Drivers of vehicles on the campus shall comply with all signs, markings and devices properly placed by University Policy for the purpose of regulating, warning or guiding traffic.
B. Speed Limit For those streets and alleyways, which do not have speed limits posted, the speed limit is 25 mph.
C. Family and Graduate Housing Residents parking in Family and Graduate housing are required to display either a valid FH or SB sticker at all times. Reserved parking is provided for each unit with the exception of Westside houses. Visitors to Family and Graduate housing are not permitted to park in reserved parking stalls. During the hours of 6:00 a.m. and 6:00 p.m., Monday through Friday, visitors are required to display a valid visitor hangtag from their rearview mirror. These may be obtained at the Family and Graduate Housing Office during office hours of 7:30 a.m. to 5:00 p.m. at no cost. Visitor hangtags may also be purchase at the University Police department 24 hours a day or at the Visitor Information Booth from 6:00 a.m. to 11:00 p.m. daily for $2.00 per day. People who visit on weekends, holidays, or after hours are not required to have a visitor hangtag. They are however, required to park in designated visitor parking or FH parking. Visitors who display a valid parking decal (FH or SB will not be penalized as long as they park in FH (not Visitor) parking areas only between 6:00 a.m. to 6:00 p.m.
Residents who have an unauthorized vehicle parked in their reserved stall may call University Police and request a citation be issued. These tenants will be required to prove registration of the parking stall by showing their yellow parking authorization slip. The Family and Graduate Housing Office provide this authorization slip to the tenant at check-in.
D. Parking Lot Repair No vehicles shall be parked in any University parking area while undergoing major repairs without permission of the University Police Department. All vehicles must be in operable and good running condition.
E. Towing Any vehicles parked in a tow-away zone, is parked and constitutes a hazard, interferes with University operations, is inoperable, or has accumulated three (3) or more outstanding citations, may be towed away and impounded. The operator/owner of the vehicle will be liable for towing and impound costs and all risks involved. Any unclaimed, impounded vehicle will be disposed of according to State law.
F. Prohibited Parking No parking will be allowed at any time in service drives, service parking, or loading zones without securing permission, prior to use, from the University Police Department at extension 2121. No parking or driving is allowed on lawns, grassy areas or sidewalks.
G. Pedestrians Pedestrians have the right of way at intersections, designated crosswalks, and on all sidewalks.
H. Proper Parking The position of any vehicle when parked must be located within the boundaries of the parking space. The fact that other vehicles are parked improperly is not an excuse for parking any part of the vehicles over any line.
J. Habitual Offenders If any person commits three (3) or more outstanding violations of any University Parking regulations, the registration decal may be revoked, the privilege to park any motor vehicle on campus suspended for a period of six months and may be towed at the owner's expense.
K. Unattended Vehicles Any unattended vehicles will be towed from the following locations: the SUB, Bobcat Circle, 11th Avenue, Grant Street and 7th Avenue.
---
400.00 Fines
A. General The Regents of the Montana University System have been authorized by legislative action to levy fines against students, faculty and staff for violation of parking, traffic or registration regulations.
B. Violations The fine for violations of any regulation is $10.00.
Violations are as follows:
- Failure to register vehicles and RV/utility units - Falsifying information on registration application - Wrong side parked - Bicycles in wrong area- Over line - No parking - Staff, students in visitor area - Failure to affix registration decal - 24-hour reserve stall - Service vehicle parking - Red zone- Yellow zone - Vendor parking - Blocking or parking in drive - Parking in crosswalk - Parking or driving on lawn- Not in designated area - Cars in motorcycle area - Overtime parked - Motorcycle in wrong area - No parking 2 a.m. - 6 a.m. - Fire lane - Service drive - Student health - Bike corridor - Tow zone - Blocking trash dumpster - Parking on sidewalk - Altered Hangtag
Unauthorized use of Handicapped stalls is a $100.00 fine. University tow $55.00 minimum charge Impound fee $5 a day.

C. Additional Fines Additional fines will be levied as follows:
Failure to pay the fine by the appeal date on the citation will constitute a second offense and $10.00 fine. All moving violations will be prosecuted in city or county courts.
D. Appeals
The Traffic Appeals Committee is composed of faculty, staff and student members appointed by the Vice President for Administration. If a person wishes to appeal a fine, he or she must appear at the University Police Department by the date designated on the ticket and file a notice of appeal. The Traffic Appeals Committee will hear all appeals. Fines upheld by the Traffic Appeals Committee must be paid within seven days. Failure to do so will constitute a second offense also subject to fine. The University is authorized by Montana statute to withhold the amount of any unpaid parking fines from any amount owing any student, employee or faculty member. Student transcripts may also be held for unpaid parking fines, and unpaid fines may be added to student accounts for collection purposes. A lost ticket, forgetfulness, parking for only a short period, failure to display parking permit, and/or not seeing the signs are NOT acceptable grounds for appeal.
---
500.00 Special Occasions and Emergencies
A. General On special occasions and in emergencies, the University Police Department as required will impose parking limitations.
B. Accidents Any accident involving a vehicle on University property must be reported to the University Police Department by the quickest means.
C. Trailers or Recreational Equipment Arrangement for the temporary parking of trailers or other recreational equipment must be made with the University Police Department.
D. Emergencies The University Police Department is open 24 hours a day and can be reached by telephone at 994-2121.
E. Mechanical Failure Whenever a car is parked improperly because of mechanical failure, the owner or driver must notify the University Police Department of the situation immediately.
---
600.00 Amendments to Regulations
These regulations may be amended at any time and such amendments will become effective by the order of the University President and by posting notices on the bulletin boards throughout the campus and publishing notices in local or University publications for three consecutive weeks.
---
Email mailto:spielaet@montana.edu with comments regarding this Web site.