---
This Week:
Monday, April 29, 2013


Dear MSU Community,

Good morning! It's an exciting time to be at Montana State University, with all of our campuses gearing up for commencement ceremonies. Today, let's take a moment to recognize our graduates, as well as the countless individuals who have helped them along the way.

Across our campuses on Saturday, more than 3,150 students are expected to receive degrees, including 1,607 students at MSU-Bozeman; 958 students at MSU-Billings; 331 students at Great Falls College MSU, and 262 students at MSU-Northern.

I am so proud of all of our graduates. Over the years, these students have produced remarkable research and creative projects and generously volunteered time to activities on campus and in the community. Their awards and accomplishments are diverse and impressive, and I am in awe of all they have achieved. Please join me in thanking them for their many contributions to Montana State.

Commencement is first and foremost a celebration of our graduates, but it's also a recognition of all of their families, friends, faculty, staff and others who have supported and encouraged them. These individuals deserve thanks, as well, for the important roles they have played in our students' lives.

At our ceremonies in Bozeman we'll also recognize the lives and careers of Dr. Diana Eck and Ms. Helene Michael, who both will receive honorary doctorates. Eck, a Bozeman native, is an international expert in the field of religious diversity based at Harvard University. Since 1991 she also has headed the Pluralism Project, a research team at Harvard exploring the religious diversity of the United States. The project has documented the growing presence of the Muslim, Buddhist, Hindu, Sikh, Jain and Zoroastrian communities in the U.S. Michael, who is originally from Stockholm, Sweden, earned a degree from MSU in mechanical engineering technology and then went on to enjoy a long and impressive career with the Boeing Company. At Boeing, she served in various positions including manufacturing engineer, engineering supervisor and factory supervisor before being named vice president of 737 manufacturing operations.

Recognizing our honorary degree recipients' unique contributions to society is an important tradition during commencement. The recipients' achievements help graduates appreciate the range of opportunity possible for their own futures as a result of their education. Congratulations to our honorary degree recipients and to all of our graduates!

Finally, please note that this will be our last Monday Morning Memo of the semester. We'll break over the summer months but will resume the memos again with the start of the fall semester. In the meantime, if you have any recommendations, please send them to president@montana.edu.

Have a great summer!




Waded Cruzado
President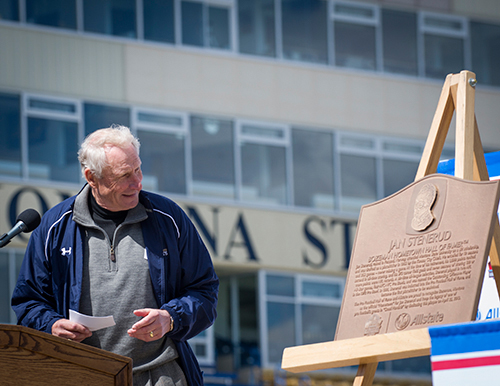 Bobcat football legend and NFL Hall of Famer Jan Stenerud was honored last Thursday at MSU-Bozeman with the Allstate Insurance Co., Pro Football Hall of Fame "Hometown Hall of Famer" distinction at Bobcat Stadium. The driveway into Bobcat Stadium was also dedicated as Stenerud Circle. Stenerud set many NCAA records as a kicker for Montana State and then went on to a professional career in the NFL from 1967-1985.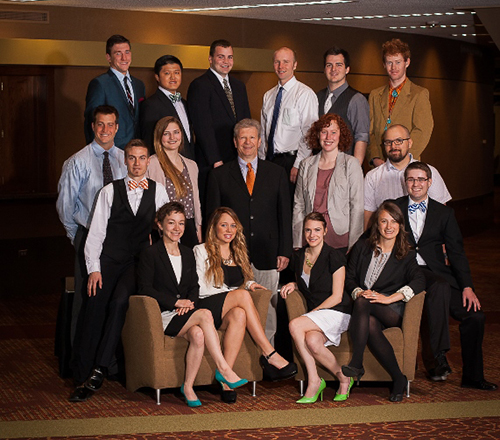 A team of business students and graphic design students from MSU-Bozeman took 2nd place in the regional level of the National Student Advertising Competition, held recently in Boise, Idaho. In addition, graphic design student Moriah Ellig won the best female presenter award, and the team won the award for best guerrilla marketing idea. Pictured here in the back row, from left, are team members Tucker Kirschner, Peihan Hao, Corbin Hutchinson, Dan Clem, Pierce Ware and Bryce Tiernan. In the middle row, from left, are Michael Bechler, Tina Smith, instructor Mike Gold, Allie McRae and Chris Stanick. In the front row, from left, are David Driscoll, Moriah Ellig, Shayla Preeshl, Mary Louke, Vanessa Swenson and Gavin Voeller.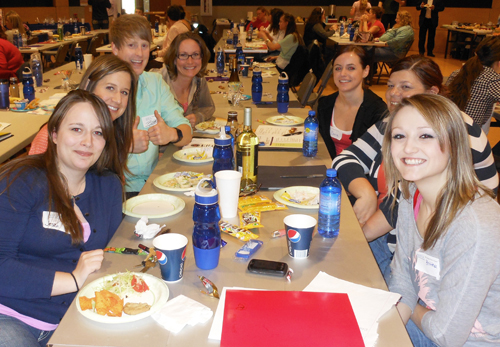 The Montana State Assembly of the National Association of Surgical Technologists held its spring conference at Great Falls College MSU earlier this month. At the conference, GFC surgical technology students joined professional surgical technicians from around the state as local physicians presented current information on anesthesia, eye surgery, robotic surgery and more. Pictured here, from left, are second year surgical technology students Jessi Dobyns, Katy Thomas, Brice Yatsko, Candy Hering, Sara McGurran, Krista Hegel and Brittany Woods.


High school junior and senior students from across Montana recently gathered at MSU-Northern for TekNoXpo, an event designed to showcase Northern's College of Technical Sciences. This year, 225 students participated in the event. Pictured at left is an industry partner that provided specialty equipment for the event. At right, students learn about plumbing fittings and equipment.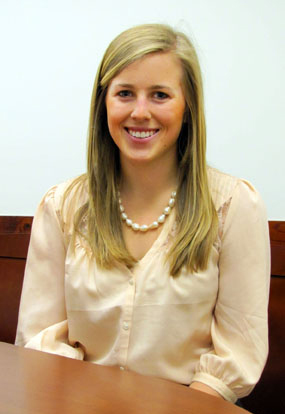 MSU-Bozeman accounting student Amanda Powell recently was awarded a prestigious Ritchie-Jennings Memorial scholarship for $5,000 from the Association of Certified Fraud Examiners. The ACFE Foundation supports the education of students worldwide enrolled in accounting, business, finance and criminal justice who wish to pursue a career in fraud examination or a similar anti-fraud profession. Congratulations!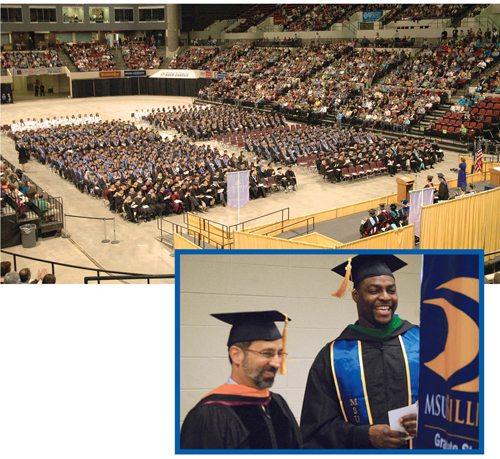 Rimrock Auto Arena at MetraPark will host the 86th MSU-Billings Commencement, set for this Saturday, May 4, at 10 a.m. MSU-Billings Provost, Dr. Mark Pagano, inset left, and graduate student Michael Bazemore are pictured here during the 2012 MSU-Billings Commencement. Bazemore is now the associate sports information director for Yellowjacket Athletics.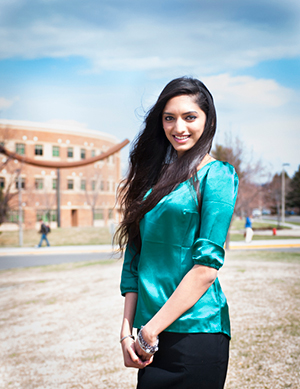 Neerja Zambare, a senior at MSU-Bozeman majoring in both chemical engineering and biological engineering, recently was selected as one of the country's undergraduate researchers for her poster about a bio-cement that effectively plugs cracks near wells and drilling sites. Zambare exhibited her research poster at the Council on Undergraduate Research's Posters on the Hill Exhibition April 23-24 in Washington, one of the country's most prestigious undergraduate research fairs. Zambare was accompanied by Robin Gerlach, MSU professor of chemical and biological engineering and Zambare's research mentor. Congratulations!