To contribute to this page, please e-mail photos and vacation accounts, family updates, or anything else you would like to share to president@montana.edu.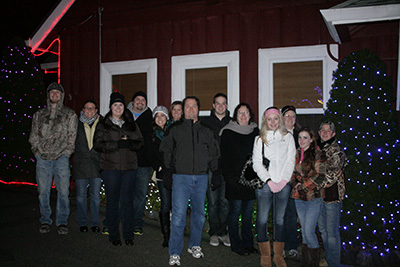 Tyler Worthen, Freshman at MSU Bozeman Campus. Enjoying some of the Holiday Happenings around the Pacific Northwest. Zoo Lights at Pt. Defiance Park, Tacoma, WA with his Family!
Priyanka Kudalkar visited her home in India before beginning graduate school this month in Land Resources and Environmental Sciences. Priyanka said she had a good time with her family by the beach and is glad to be back in Bozeman now. She is pictured here with her cousins.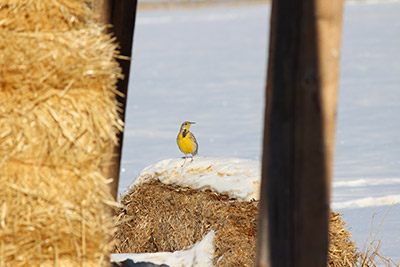 Jared Fabricius, a senior in health and human performance at MSU-Bozeman, spotted this Western Meadowlark just after the holidays. Jared reports that he saw the state bird south of campus, near the corner of South 19th Avenue and Goldenstein Lane.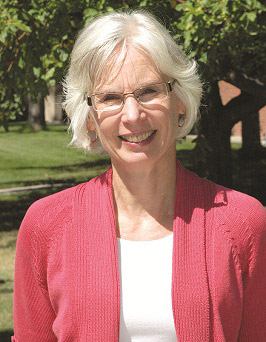 Deb Peters reports that the highlight of her holiday break was attending the premier of the documentary "Snow Guardians" at the Emerson Center in Bozeman in late December. Deb's son-in-law, Josh Olsen, and his dog, Numa, were both featured in the documentary about search and rescue and ski patrollers in southwest Montana. Deb writes that after seeing the documentary, she has a new respect for ski patrollers, snow science, avalanche abatement and avalanche rescue. A trailer for Snow Guardians is available here. Deb is director of the Health Administration Program at MSU-Billings.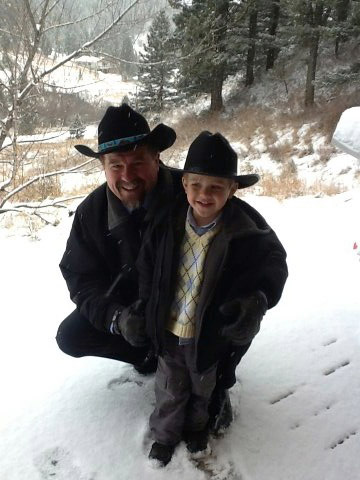 Steve Erickson and his grandson, Dominic, took this photo over the holidays at the family's new cabin on Bozeman Pass. Steve is the director of Recreational Sports and Fitness at MSU-Bozeman.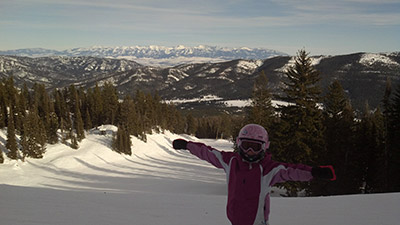 Jennifer Hodges, a senior majoring in business at MSU-Bozeman, took her 7-year-old daughter skiing for the first time at Bridger Bowl over the winter break. Jennifer writes that now she just has to find a way to keep up with her daughter!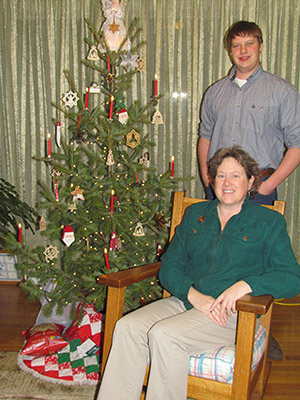 MSU Extension agent Wendy Wedum and her son, Logan, are pictured here with their Christmas tree. Wendy writes that the candles on the tree are unique, and a reminder of a previous Christmas: "I was an American Field Service (AFS) year program exchange student to Germany in 1983-84. My host family decorated their tree with candles. In one of the years following, my host mom gave me the candle holders, and several times over the years, I renew my stash of Weihnachtskerzen –Christmas candles. This was our first real tree in 10 years, and to celebrate we decorated it with candles. Traditionally, the mom and dad decorate the tree on Christmas Eve and then the rest of the family comes in for the tree's revealing. The candles are lit with ooh's and ahh's (and constant supervision). The candles will burn for 15-20 minutes. Obviously placement on the tree is essential to avoid a fire." Wendy said the tree rekindled many fond memories.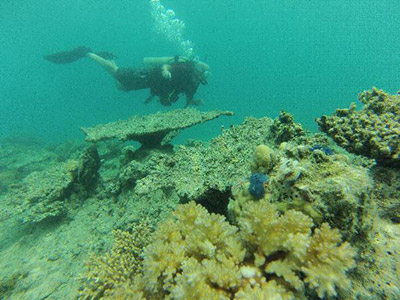 Dana Longcope a physics professor at MSU-Bozeman, visited Fiji. He is pictured here investigating a reef near Bega Island, Fiji.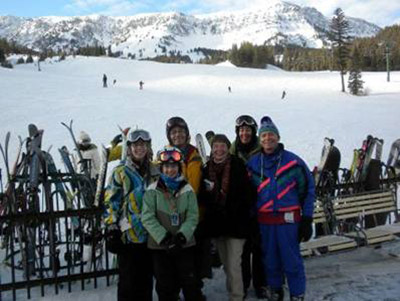 E.J. Hook, environmental services manager at MSU-Bozeman, had his parents in for the holidays. E.J., his parents, E.J.'s wife and their two daughters spent Christmas skiing at Bridger Bowl. E.J. writes that "Skiing with my Dad was the best present ever. He took the time to make skiing and respect and love for the outdoors part of my life and I have passed that on to my family. A tribute to a living legacy."