Awards Recognizing Contributions to the Advancement of Women across MSU's Campus
Betty Coffey Award
The award is given to a member of the MSU community who demonstrates achievement in incorporating women's perspectives in the curriculum and achievement in developing academic programs that contribute to the elimination of persistent barriers to the success of women.
The Betty Coffey Award was established in memory of Betty Coffey, an engineering professor from 1977-1984 who was noted for her teaching excellence and her contributions to women's equity.
Kristen Intemann, history and philosophy, received the Betty Coffey Award in memory of an engineering professor who was noted for her teaching excellence and championing of women's equity and minority issues in the curriculum. The award comes with a $1,000 honorarium.
Intemann, an associate professor of philosophy and co-chair of the Women's and Gender Studies Committee, is recognized for successfully integrating scholarship and engagement at MSU and in the larger philosophy community. Her scholarship, teaching and service activities are all directed toward incorporating feminist theory and women's perspectives into the curriculum, as well as eliminating persistent barriers to women on the MSU campus and within academia in general. She is committed to developing new courses that use feminist theory and focus on gender, race and class.
President Cruzado Thinking Gender Award
The President Cruzado Thinking Gender Award was named for the first woman president of Montana State University. This award, sponsored by TRIOTA honor society, recognizes one outstanding student for academic excellence in women's and gender studies, advocacy, community service, or other significant contribution to gender equality on campus or otherwise.
Women's Faculty Caucus Distinguished Mentor award
This award is intended to recognize extraordinary efforts on the part of a WFC member in mentoring women in the university, and particularly junior faculty members both prior to and beyond tenure. The award will be presented to an individual who has contributed substantially to the career development of one or more junior faculty members.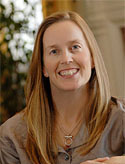 Suzanne Christopher, health and human development, received the Women's Faculty Caucus Distinguished Mentor Award. It carries a $2,000 honorarium. The award recognizes an MSU faculty member for mentoring junior women faculty members by helping them negotiate the promotion and tenure process, encouraging their research and teaching activities, and providing "whole woman" role models.
Christopher is praised for her effective style of mentoring that is characterized by a personable, approachable manner in combination with personal and intellectual skills that contribute to her leadership in research and scholarship. Her noteworthy collaboration with junior colleagues on grant proposals and publications has been pivotal for the development of several faculty members and research programs. An example of her innovation is her development of a grant-writing boot camp for early-career researchers. Her capacity to provide constructive guidance and encouragement, all in a spirit of friendliness and generosity of spirit, created a welcoming community for the young scholars who continue to meet long after the workshop ended.
Women in Science Distinguished Professorship
In 2012, Montana State University received an ADVANCE-Institutional Transformation grant from the National Science Foundation. These grants are aimed at broadening, supporting, and recognizing the participation of women faculty in the male-dominated fields of science, technology, engineering, mathematics (STEM) and the social and behavioral sciences (SBS). Montana State University has therefore established the Women in Science Distinguished Professorship award to support and recognize our outstanding women faculty in these fields.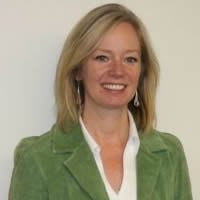 Joan Broderick, chemistry/biochemistry, received the inaugural Women in Science Distinguished Professor award honoring an outstanding faculty woman in the sciences who champions equity and diversity and who has excelled in research accomplishments, teaching and mentorship as well as contributions to the state of Montana and/or Montana State University.The recipient receives an annual award of $4,000 for two years.
Broderick is a bioinorganic chemist and serves as an important role model to women in science everywhere. She is a distinguished researcher, successful in obtaining funding from NIH and DOE. Likewise, she has a substantial publication record, with 64 peer-reviewed papers. A committed teacher, she teaches introductory level courses, advanced level courses, and she is engaged in supervising doctoral students. Her outreach and mentorship to both women science students and women junior science faculty is notable, visible and well-respected. Below are a few more pictures from the Awards Ceremony.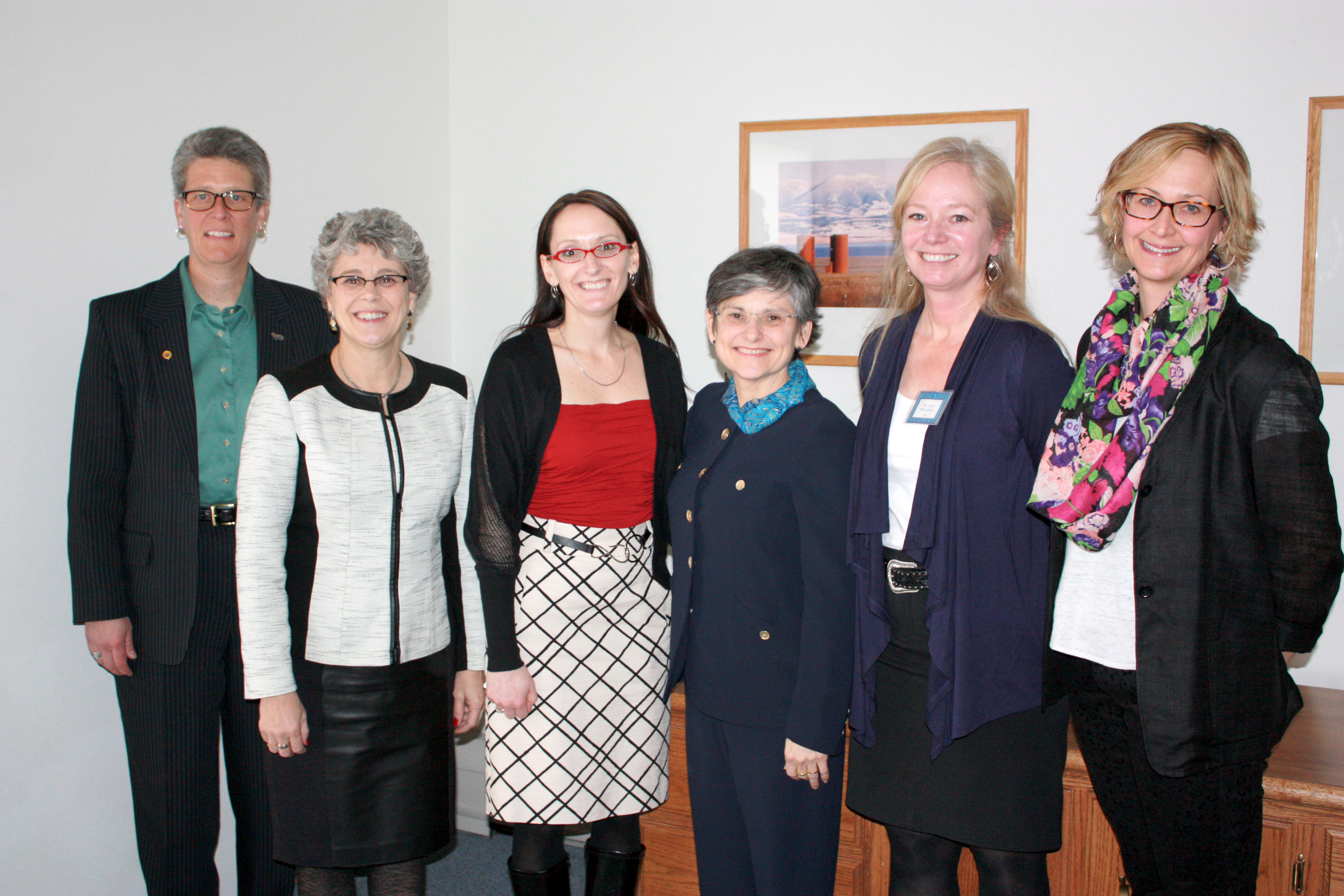 Image 1, from Left to right: Nancy Seleski, MSU Alumna; Dr. Martha Potvin, Provost & Vice President for Academic Affairs; Dr. Jessi Smith, PI & Director of ADVANCE, Professor of Psychology; Dr. Waded Cruzado, President; Dr. Joan Broderick, Women in Science Distinguished Professor Award Winner; Dr. Sara Rushing, Co-Director of ADVANCE and Professor of Political Science.
Image 2: Nancy Seleski, the donor who made the Women in Science Award possible, poses with President Cruzado.