Awards Recognizing Contributions to the Advancement of Women across MSU's Campus
Betty Coffey Award
The award is given to a member of the MSU community who demonstrates achievement in incorporating women's perspectives in the curriculum and achievement in developing academic programs that contribute to the elimination of persistent barriers to the success of women.
The Betty Coffey Award was established in memory of Betty Coffey, an engineering professor from 1977-1984 who was noted for her teaching excellence and her contributions to women's equity.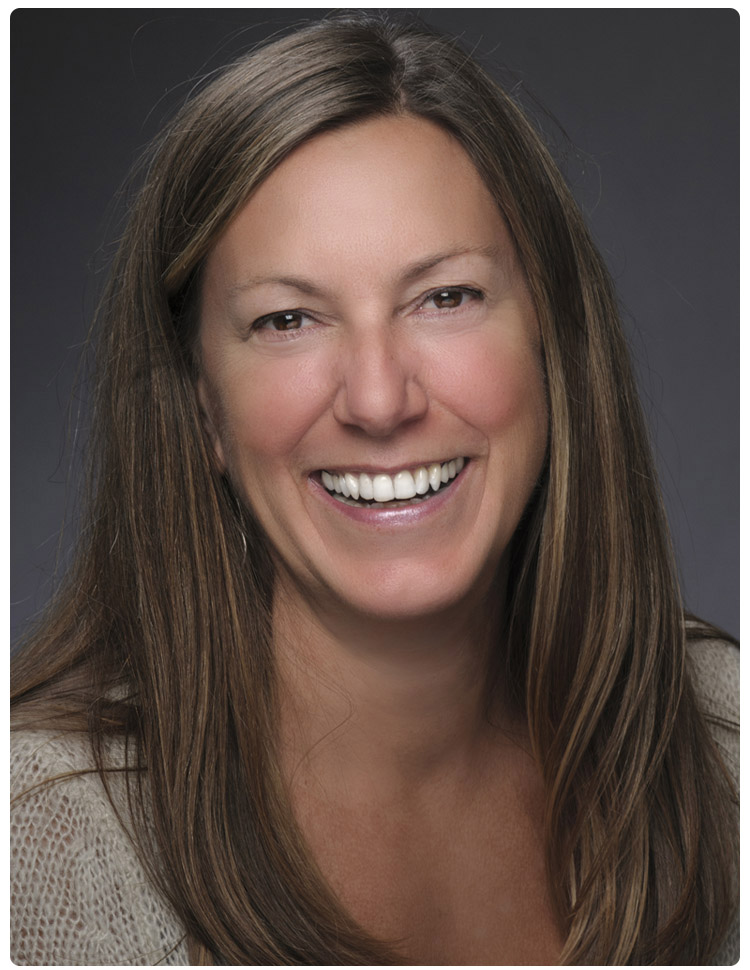 Betsy Danforth, Director of the MSU Women's Center, received the Betty Coffey Award in memory of an engineering professor who was noted for her teaching excellence and championing of women's equity and minority issues in the curriculum. The award comes with a $1,000 honorarium.
In her 23 years with the MSU Women's Center, Danforth's work and commitment to social justice has transformed the university and community. Danforth helped create the VOICE Center, and she has been instrumental in revitalizing or reorganizing several student groups including Students Against Sexual Assault, Q-MSU and Students for Reproductive Choice. She is a founding member of the President's Commission on the Status of University Women and has served on the Women's Gender and Sexuality Studies Committee since its inception. She was a member of the Gender Pay and Equity Task Force that brought activist Lilly Ledbetter to the MSU campus last year, which led to Gov. Bullock selecting MSU as the site for his Equal Pay for Equal Work Summit.
Women's Faculty Caucus Distinguished Mentor award
This award is intended to recognize extraordinary efforts on the part of a WFC member in mentoring women in the university, and particularly junior faculty members both prior to and beyond tenure. The award will be presented to an individual who has contributed substantially to the career development of one or more junior faculty members.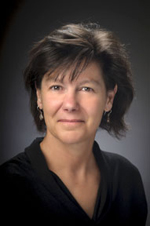 Linda Young, political science, received the Women's Faculty Caucus Distinguished Mentor Award. It carries a $2,000 honorarium. The award recognizes an MSU faculty member for mentoring junior women faculty members by helping them navigate the promotion and tenure process, encouraging their research and teaching activities, and providing "whole woman" role models.
The chair of the MSU Department of Political Science, Young is said to be a tireless advocate for faculty and a great model of balance between work and life, teaching and research, service and leadership. Young finds time to mentor others despite a demanding schedule that includes invitations to speak around the globe about her expertise in the field of international political economy. One colleague in her department writes, "Linda's skill as a mentor should be copyrighted. At the very least, she could write the handbook on developing mentoring relationships."

The Spirit of Diversity Award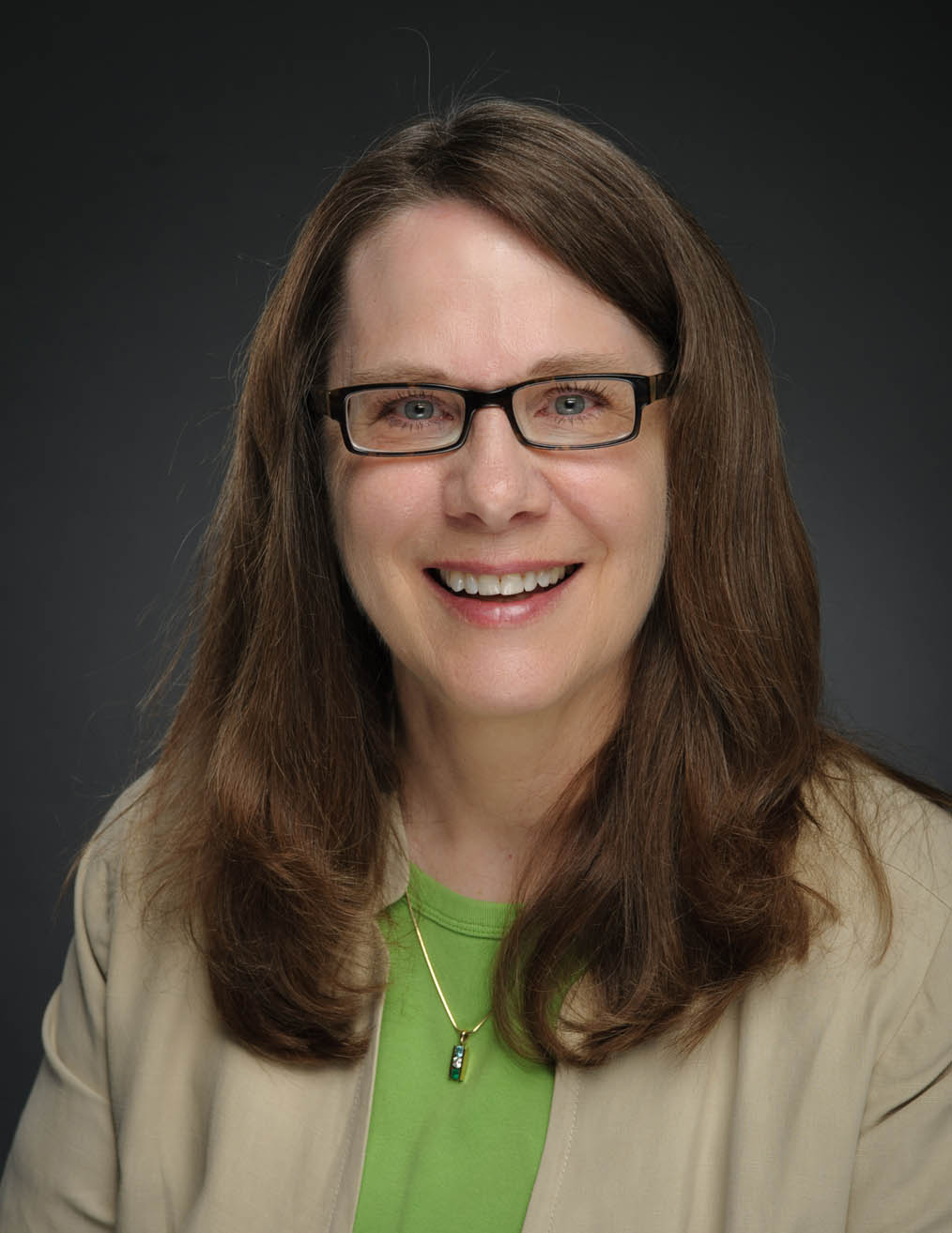 Ann Bertagnolli, program coordinator of the Montana INBRE program, and Abigail Richards, professor in chemical and biological engineering, have won the inaugural Spirit of Discovery Award for faculty members who have excelled in teaching and mentoring students in the Honors College. The awards were made possible by support from Dr. Lew and Liane Vadheim of Miles City. The Vadheims' son, Bryan, was MSU's first Marshall Scholar. Each recipient will receive a $1,400 honorarium.
Bertagnolli has mentored and taught students in the Honors College for more than 15 years. She is the chair of the Texts and Critics Advisory Committee, where she has guided the syllabus of rigorous readings for the more than 300 incoming freshmen in the Honors College. A regular presenter at the Freshman Research Symposium, Bertagnolli has provided research opportunities for students in her role as program coordinator of the Montana INBRE program. She is also the instructor of the upper level Texts and Critics course for transfer Honors students. Her students credit her for encouraging them to persist, dream and excel academically.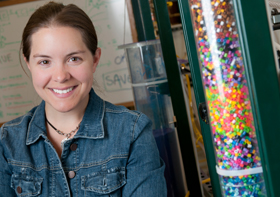 Richards is a generous and tireless mentor of students, encouraging excellence. Her mentees have gone on to win many of MSU's top awards, including the Marshall Scholarship, several Goldwater Scholarships as well as National Science Foundation Graduate Fellowships. She is a role model for women in engineering and has served on the MSU Goldwater Scholarship selection committee for several years. Her talents as a mentor were recognized earlier when Richards was named the national Tau Beta Pi Outstanding Advisor, in recognition of her dedication to mentoring students interested in engineering professions.
Women in Science Distinguished Professorship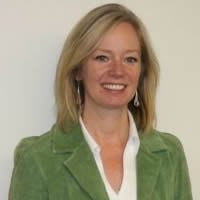 In 2012, Montana State University received an ADVANCE-Institutional Transformation grant from the National Science Foundation. These grants are aimed at broadening, supporting, and recognizing the participation of women faculty in the male-dominated fields of science, technology, engineering, mathematics
(STEM) and the social and behavioral sciences (SBS). Montana State University has therefore established the Women in Science Distinguished Professorship award to support and recognize our outstanding women faculty in these fields.

Joan Broderick, chemistry/biochemistry, received the inaugural Women in Science Distinguished Professor award honoring an outstanding faculty woman in the sciences who champions equity and diversity and who has excelled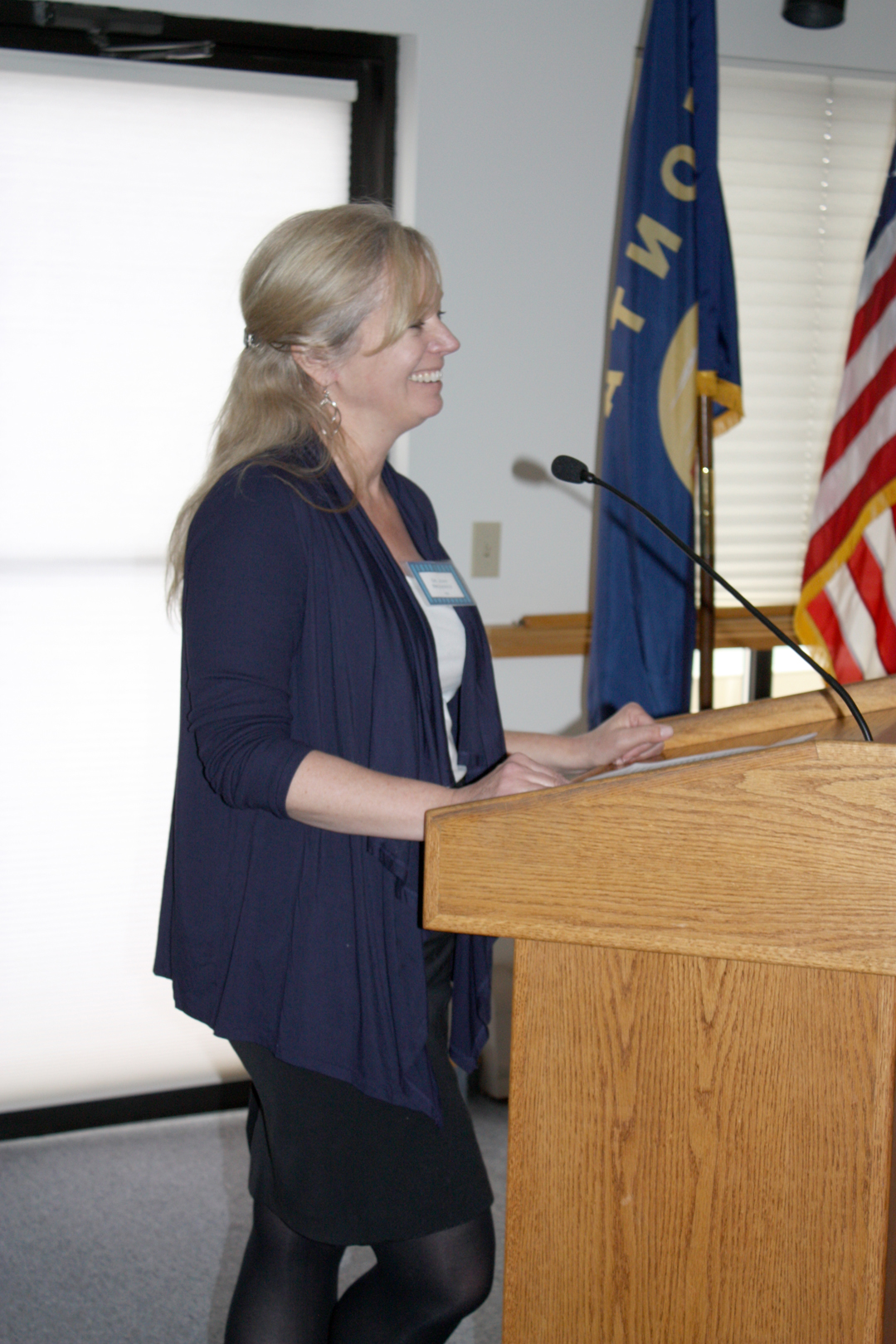 in research accomplishments, teaching and mentorship as well as contributions to the state of Montana and/or Montana State University.The recipient receives an annual award of $4,000 for two years.
Broderick is a bioinorganic chemist and serves as an important role model to women in science everywhere. She is a distinguished researcher, successful in obtaining funding from NIH and DOE. Likewise, she has a substantial publication record, with 64 peer-reviewed papers. A committed teacher, she teaches introductory level courses, advanced level courses, and she is engaged in supervising doctoral students. Her outreach and mentorship to both women science students and women junior science faculty is notable, visible and well-respected. Below are a few more pictures from the Awards Ceremony.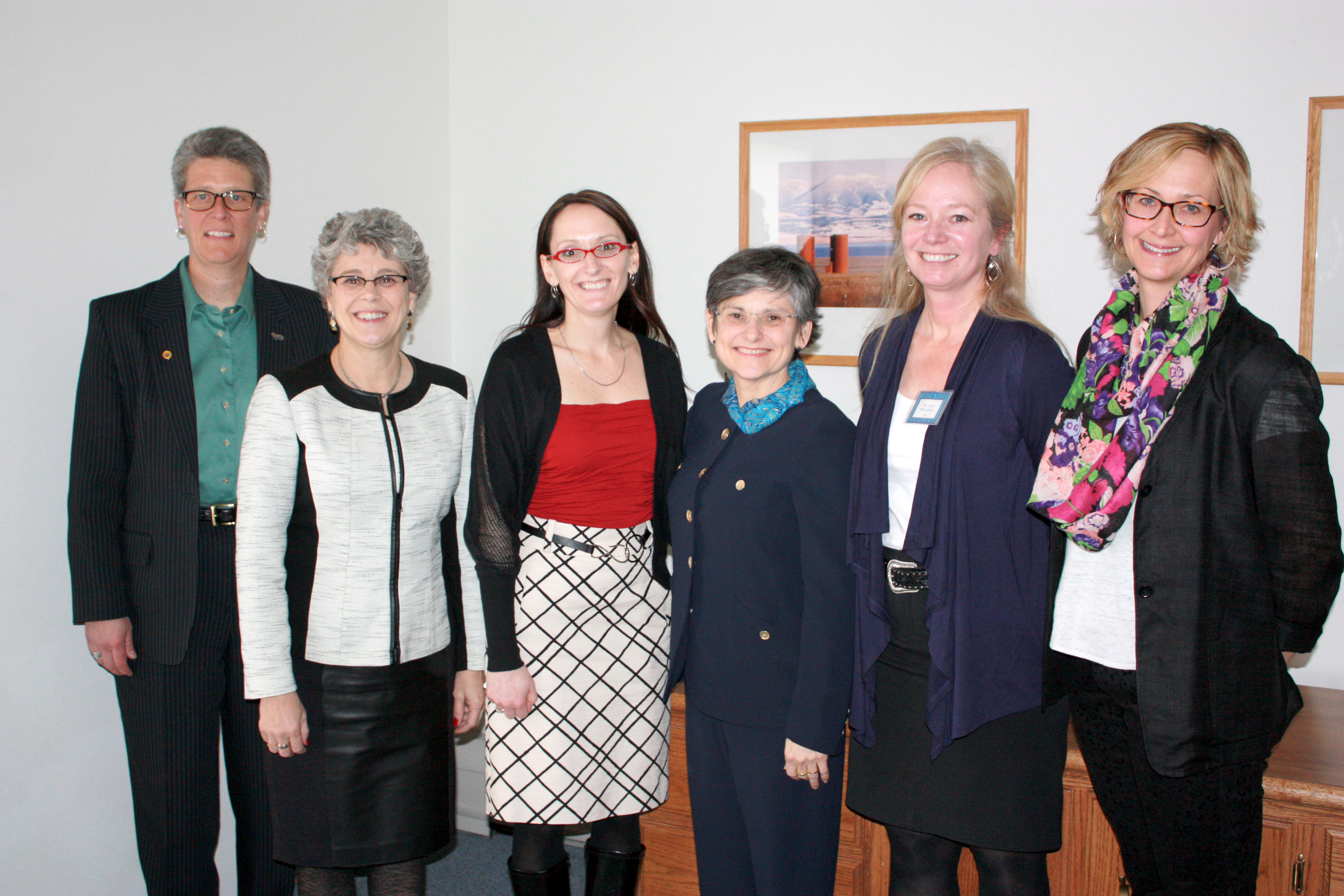 Image 1, from Left to right: Nancy Seleski, MSU Alumna; Dr. Martha Potvin, Provost & Vice President for Academic Affairs; Dr. Jessi Smith, PI & Director of ADVANCE, Professor of Psychology; Dr. Waded Cruzado, President; Dr. Joan Broderick, Women in Science Distinguished Professor Award Winner; Dr. Sara Rushing, Co-Director of ADVANCE and Professor of Political Science.
Image 2: Nancy Seleski, the donor who made the Women in Science Award possible, poses with President Cruzado.