Psychology Advising Office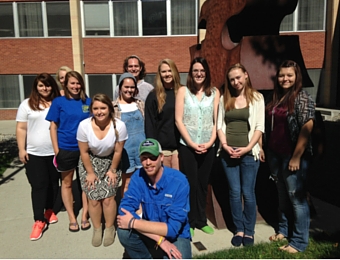 Fall 2015 Psychology Advising
Location: 319 Traphagen Hall
Hours: Monday - Friday, 8:00 - 5:00
Phone: 994-6052 Email: psydept@montana.edu
If you are a new freshman please contact the Social Sciences Advisor at cara.sabo@montana.edu or schedule an appointment.
Plan your curriculum
Almost ready to graduate?
Your Baccalaureate Degree Application is due the semester before you plan to graduate. First, complete a Plan for your final semesters in DegreeWorks and then go over it with the Psychology Advising Office in 319 Traphagen Hall or your Faculty Advisor. Need help with your plan or final semester schedule? Come see us!
Forms and worksheets
Psychology Advising Assistants take 3 credits of PSYX 495, read articles about academic advising, learn to be an Advisor, and help staff the Psychology Advising Office. Email Keith Hutchison: khutch@montana.edu.
Find a Career Path! You can do a lot of things with Psychology
Graduate Study in Psychology