Psychology Advising Office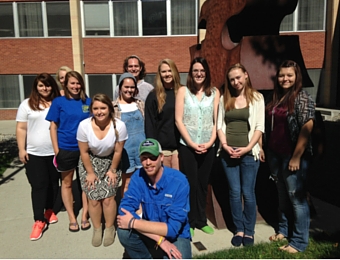 Fall 2015 Peer Advisors
Location: 319 Traphagen Hall
Hours: by appointment
Phone: 994-6052 Email: amanda.thompson@montana.edu

Plan your curriculum
Figuring out when you'll graduate? Check DegreeWorks!
Check DegreeWorks, fill out your Baccalaureate Degree Application and go over it with a Peer Mentor in 319 Traphagen Hall or your Faculty Advisor.
Forms and worksheets
Join our Peer Mentoring Team
Peer Mentors take 3 credits of PSYX 495, read articles about academic advising, learn to be an Advisor, and help staff the Peer Advising Office. Email Keith Hutchison: khutch@montana.edu.
Find a Career Path! You can do a lot of things with Psychology
Graduate Study in Psychology