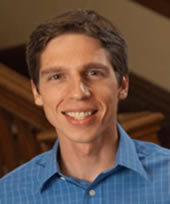 Anton Bekkerman
Associate Professor Department of Agriculture Economics & Economics
Anton Bekkerman is an Associate Professor in the Department of Agricultural Economics and Economics at Montana State University. His research interests primarily focus on modeling marketing, production, and management structures in the agricultural sector; empirically identifying and measuring how uncertainty, technological advancements, policy, and other factors influence and change those structures; and developing research-based tool that can help agricultural producers and agribusinesses better manage their operations in response to those changes. Several of Bekkerman's on-going projects consider models that can improve wheat price and quality premium predictions for the northern United States, identify the economic impacts of changes in the grain handling industry, and understand market-level effects of increased pulse production in Montana. On campus, Bekkerman teaches the Economics of Agricultural Marketing and Managerial Economics, is the faculty advisor to the Collegiate Young Farmers and Ranchers student organization, and is a regular contributor to the AgEconMT.com project.
Program Abstract
Bekkerman's program seeks to investigate the extent to which regulatory and agricultural policies enhance or restrict the efficiency and effectiveness of agricultural markets. Because stakeholders in the agricultural sector are subject to numerous risks and uncertainties throughout the food supply chain, efficient transmission of relevant information and effectiveness of risk management tools are critical to reducing exposure and impacts of unexpected adverse events. If unregulated markets fail to supply sufficient risk management tools, then regulation and policy can improve agricultural producers' ability to manage risk; however, poorly designed regulations and policies can indirectly create market failures and distort the effectiveness and efficiency of existing market-based risk management instruments. As part of his CRAEA fellowship, Bekkerman will consider, empirically test, and provide economic welfare insights for two sets of policy interventions affecting the agricultural sector.
First, he will examine potential impacts associated with the design of the most widely used federal crop insurance product—Revenue Protection—which provides a subsidized close substitute to an existing market-based price risk management tool. If the program less efficiently and less effectively replicates existing price risk management tools, it may contribute to higher taxpayer costs and could indirectly reduce the efficiency of existing market-based instruments. However, if the crop insurance product is complementary to market-based tools, it may enhance producers' ability to better manage price risk. Second, Bekkerman will investigate the extent to which natural gas industry regulations may have unintended consequences to inefficiencies in price information transmission and price risk in the fertilizer industry. Because fertilizer is the largest variable cost for U.S. crop producers, regulations that increase uncertainty in agricultural input markets can adversely impact the entire food supply channel.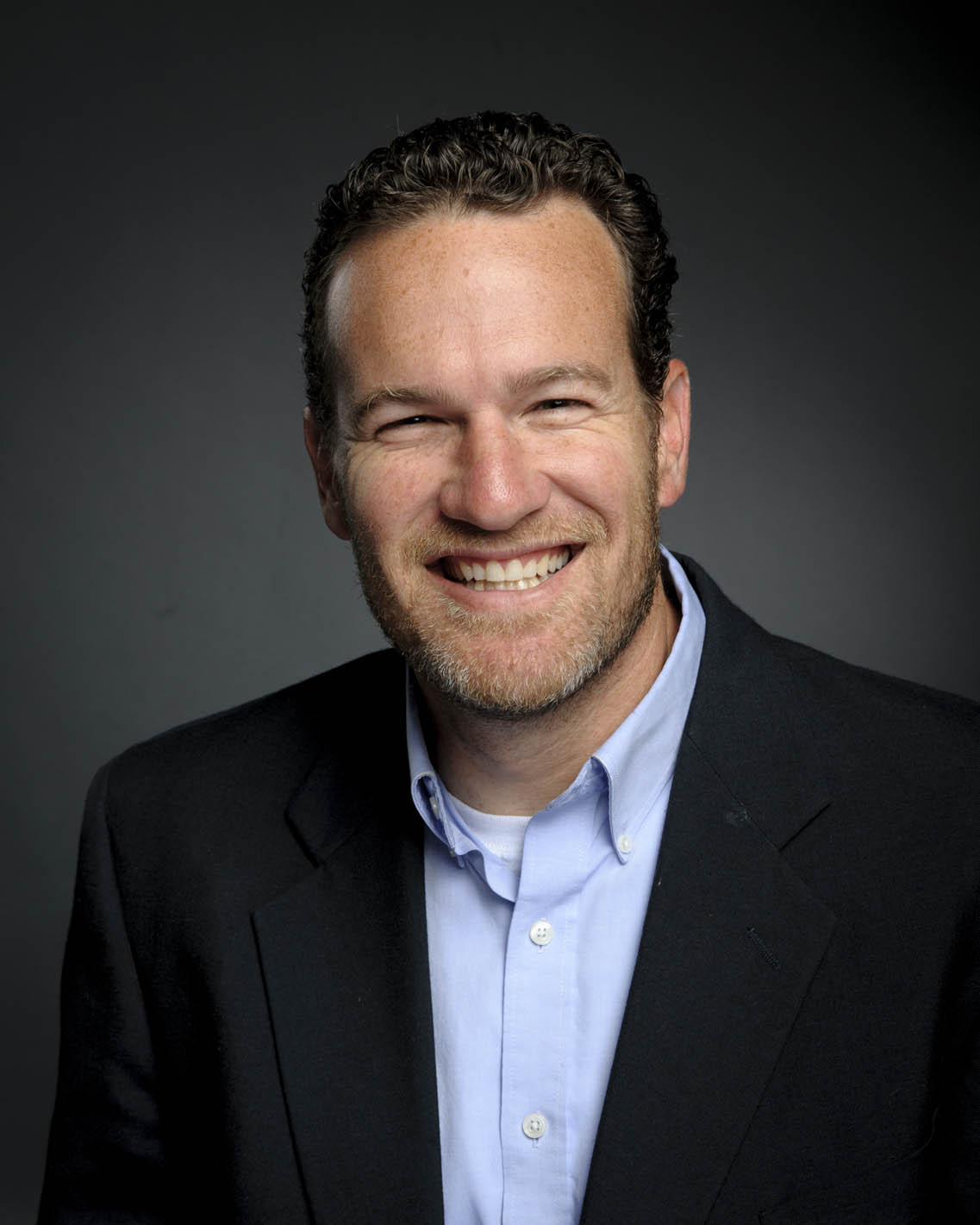 Eric Belasco
Associate Professor Department of Agriculture Economics & Economics
Eric J. Belasco is an associate professor in the Department of Agricultural Economics and Economics at Montana State University. He earned a B.S. degree in Economics from Saint Mary's College of California in 2001, and his M.S. and Ph.D. degrees in Economics from North Carolina State University in 2005 and 2007, respectively. For his dissertation research, which focused on modeling risk in livestock production systems, Belasco was the recipient of the 2007 Kenneth R. Keller Award for Excellence in Doctoral Dissertation Research and the 2008 Nancy Pollock Graduate School Dissertation Award for the College of Agricultural and Life Sciences. Since then, Belasco has published 30 peer-reviewed articles that evaluate risk management within the context of livestock marketing, crop insurance performance, moral hazard, financial risk management, and insurance markets. Belasco is currently a visiting scholar at the American Enterprise Institute, where he focuses on research related to agricultural policy.
Program Abstract
Belasco's research examines the impact and efficiency of rules and regulations as part of the federal agricultural safety net designed to protect farmers and ranchers from adverse market and production outcomes. This research focuses on the impact of these policies on farm-level decisions; the unintended consequences of these programs on agricultural production and consumers; and the construction of more effective policies.
Randal Rucker
Professor Agricultural Economics and Economics
Randal R. Rucker is a professor in the Department of Agricultural Economics and Economics at Montana State University. He has published research on various issues related to agricultural policy, contracting, and the regulation and management of natural resources in the Journal of Political Economy, American Economic Review, Review of Economics and Statistics, Journal of Law and Economics, Journal of Law, Economics, and Organization, Journal of Environmental Economics and Management, American Journal of Agricultural Economics, Energy Economics, Journal of Agricultural and Resource Economics, Journal of Forestry and Journal of Applied Forestry. Over the course of his career, Prof. Rucker has received six awards for outstanding research from the Agricultural and Applied Economics Association, the Western Agricultural Economics Association, and the European Association of Agricultural Economists. Prof.. Rucker received his B.S and M.S. in economics from Montana State University and his Ph. D. in economics from the University of Washington in 1984. Before returning to MSU in 1991, Prof. Rucker spent seven years as a member of the Agricultural Economics and Economics faculty at North Carolina State University.
Program Abstract
Government regulation of markets in the United States is far reaching and takes many forms. One common form of regulation
involves reducing output levels, which results in increased prices and(possibly) increased producer profits. In government programs that restrict output, either directly or indirectly, expected future program-created profits (or rents) often get capitalized into one or more asset values. The focus of this project is this capitalization process and how different factors affect the capitalized value of "artificial" inputs created as part of government programs. These issues will be examined in the context of two government programs that create artificial inputs whose values as trade able assets are substantial—taxicab regulatory systems in major U.S. cities and the Montana liquor license system. In both these systems, asset values (in particular, the transfer prices of all-liquor licenses in Montana and of taxi medallions in New York City) have reached levels of $1 million or more in recent years. One primary
objective of the analysis of medallion values will be to estimate the impacts on those values of an important recent technological innovation in transportation markets—the advent of Uber.
Isaac Swensen
Assistant Professor Agricultural Economics & Economics
Isaac D. Swensen is an assistant professor in the Department of Agricultural Economics and Economics (DAEE) at Montana State University. He received his Ph.D. from the University of Oregon and joined the DAEE in 2013. His research covers a wide range of topics related to crime, health and education, and is tied together by his interest in understanding outcomes linked to risky behaviors and criminal activity. Several of his recent studies have evaluated the effects of expanding substance-abuse treatment services on community crime and health outcomes. Dr. Swensen's current research also centers on understanding the causes and consequences of risky behaviors in higher educational settings, with a particular focus on sexual assault on college campuses and the effect of recent prevention efforts. His previous work in this area has focused on the link between a college campus party culture and the incidence of sexual assaults, and has been discussed by most major media outlets. A more recent line of his research focuses on identifying the determinants of gun ownership and the effects of gun-related regulations.
Program Abstract
As a CRAEA fellow, Dr. Swensen conducts research contributing to a better understanding of the effects of criminal justice policies and regulations on public safety. Consistent with his previous studies and writing, his efforts center around the following issues.
(i) The determinants of sexual assault on college campuses and the effect of federal, state and university policies, information and awareness campaigns, and other recent prevention efforts on the incidence of sexual assault on and around college campuses.
(ii) The determinants of gun-ownership and use and the effect of gun regulations on public safety with a particular focus on concealed-carry laws and historical gun permitting laws.
(ii) The role of regulations and policies in reducing drug-related harms with a focus on the effects of expanding access to substance-abuse treatment on health and crime.
These are areas where Dr. Swensen sees a particular need for economic theory and econometric tools that can be used to answer policy-relevant questions related to the mission of the CRAEA. These are also areas of study where he anticipates opportunities for cross-discipline collaboration facilitated by the CRAEA.