We host (and provide support for others to host) visiting scholars for both short- and long-term visits to conduct research with MSU faculty and students, present seminars or workshops related to the research, and participate in other activities related to our mission. Long-term support is available for faculty to visit the Department of Agricultural Economics and Economics during the summer or for those on sabbatical during the academic year. Short-term support is available for faculty to visit departments across MSU for two weeks or less, either during summer or during the academic year. Visiting scholars supported by the initiative are expected to devote a significant amount of their time and resources during their visit to work related to the initiative's mission.
---
2017-2018 Visiting Scholars
The selection of long-term visiting scholars for semester- or academic-year appointments occurs after advertising these positions widely in national, local, and regional outlets (including Job Openings for Economists, the Chronicle of Higher Education, and other outlets) and following usual MSU and Board of Regents policies and procedures.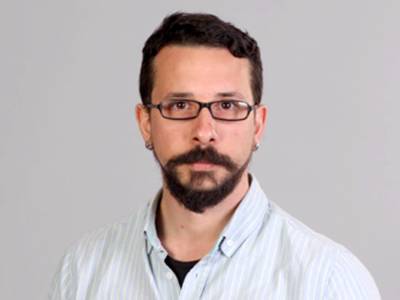 Firat Bilgel, Long-term Visiting Scholar
Associate Professor of Economics
Okan University Tuzla Campus, Istanbul, Turkey
Firat Bilgel, of Okan University, Istanbul, Turkey, is spending the 2017-18 academic year as a Visiting Research Scholar with the Initiative for Regulation and Applied Economics.
Dr. Bilgel is an Associate Professor of Economics at Okan University Tuzla Campus in Istanbul, Turkey. He holds a B.A. degree in Business Economics from Istanbul Bilgi University in Turkey and a M.A. degree in Economics from the University of Saskatchewan, Canada. In 2011, he received his Ph.D. degree in Law and Economics from Erasmus University Rotterdam in The Netherlands.
Additionally, Dr. Bilgel has two years of field experience in competition, strategic consultancy and antitrust advocacy in litigations brought by the Turkish Competition Authority, where he served as an economic consultant in cases of abuse of market dominance, price-squeezing and cartel offences in the automotive, telecommunication, cement, iron and steel industries.
Bilgel's research will focus on the geographic variation in the supply of organ donors and access to transplantation in the United States.
As a visiting scholar at MSU through June 2018, his work will expand research capacity and faculty and student understanding in the areas of health economics and regulatory economics. His expertise in the area of synthetic control research methodology will facilitate the expansion of research in the DAEE as this method is increasingly being used in public policy and regulation analysis.
---
2016-2017 Short-term Visiting Scholars
We were pleased to bring five distinguished scholars to Montana State University during 2016-2017. The scholars worked with several MSU faculty members and presented findings from their cutting-edge research to students and faculty. Proposals from MSU faculty members interested in hosting visiting scholars for short-term visits will be reviewed on an ongoing basis by the Visiting Scholars Selection Committee (comprised of the co-directors and Research Fellows). Requests to host visiting scholars should include a description of the proposed scholar's activities during their visit, a summary of the expected research outcomes resulting from the visit (including potential journal outlets for the research), and a budget for the visit.
Professor John Siegfried (Vanderbilt University) who presented a research seminar on "Economics of NCAA Regulations," to students and faculty and presented "Better Living through Economics," (a book of essays by leading economists that summarizes the positive impact of economics research on a wide array of outcomes) to Dr. Stock's ECNS 251: Honors Economics class.


Professor Jon Skinner (Dartmouth University), presented a research seminar on "The Health Benefits of Medicare Expenditures: Evidence from the Healthcare Cost Slowdown," to faculty and students.


Professor Jason Lindo (Texas A&M University), presented a research seminar on "How Much Can Expanding Access to Long-Acting Reversible Contraceptives Reduce Teen Birth Rates?" to faculty and students.


Professor Todd Kuethe (University Illinois) presented a research seminar on "A disequilibrium evaluation of public intervention in agricultural credit markets," to faculty and students.


Professor Jeremy Goh (Singapore Management University) presented a research seminar on "Are Bond Ratings Informative? Evidence from a Quasi-Natural Experiment," to faculty and students.
Mr. James Banovetz, a fourth-year Ph.D. student at the University of California, Santa Barbara, was a visiting scholar in July 2017. He is working with Research Fellow Randy Rucker on a study of the impact of Montana liquor licensing regulations on the Montana hospitality sector, a sector closely linked to Montana's tourism industry, which is the fourth largest sector of the Montana economy. A working paper, submission of the research paper to a high quality peer reviewed journal, and an informational op-ed are anticipated outputs from this visit.
Dr. Stephanie Mercier, independent agricultural consultant and former chief economist for the Democratic staff of the Senate Agriculture Committee, gave a seminar in September to the department titled, "The Farm Bill Policy Process." She and Dr. Vincent Smith worked on a paper titled, "Cargo Preference and the Cost of Food Aid," which is currently under review at Applied Economic Policy and Perspectives. Mercier's work on agricultural policy has received widespread national recognition for its excellence. She recently received the 2017 AAEA Award for the Outstanding Article published in Choices for her research on the interaction between the policy process and US agricultural policy.