Thinking Local Sking Global: MSU Snow and Avalanche Workshop 2016
Wednesday November 9, 2016 in the
Join us for a day of presentations and see the latest gear.
Montana State University's tag line Mountains and Minds, captures perfectly the nexus between our high caliber academic programs at MSU and the attraction of Bozeman's unique location. Many students chose MSU because of the combination of access to a high quality education and outstanding winter recreation. Most residents play hard in winter.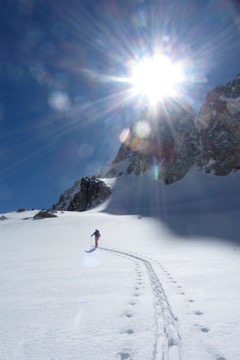 This year's MSU snow and avalanche workshop is focused on starting the year with rituals that will pay off in trip planning, more effective communication, and safer use of local terrain. It is aimed at the experienced as well as MSU students. The skills we will discuss can be exported around the world to the most extreme alpine settings.

You will hear from long time guides, avalanche experts, industry leaders, and, in the morning – have a chance to get your hands on some of the best avalanche technology available.
THIS EVENT IS FREE FOR THE MSU AND BOZEMAN COMMUNITY
Why you should attend:
Visit the vendors with some of the best avalanche gear in the business

Sign up for an avalanche course from one of several course providers
Learn early season rituals that clue you into the snow and local terrain
Think about your trip planning and communication
Learn about the history, weather, and snowpack in the Bridger Mountains
Think about how to use local terrain safely and enjoy more skiing

NETWORK AND MEET new ski partners and professionals in your community
There is no registration. Feel free to drop by when classes allow - or stay the whole day.
Here is the schedule for the day.
Brought to you by:


With additional support from: