Risk and Reward: MSU Snow and Avalanche Workshop 2017
Wednesday October 11 5-9 pm in the
Join us for an evening of presentations, discussion, and fun. Let's get started on winter!

Many students chose MSU because of the combination of access to a high quality education and outstanding winter recreation. Winter is a time to get out and explore our local mountains, ski some powder, and come home safely.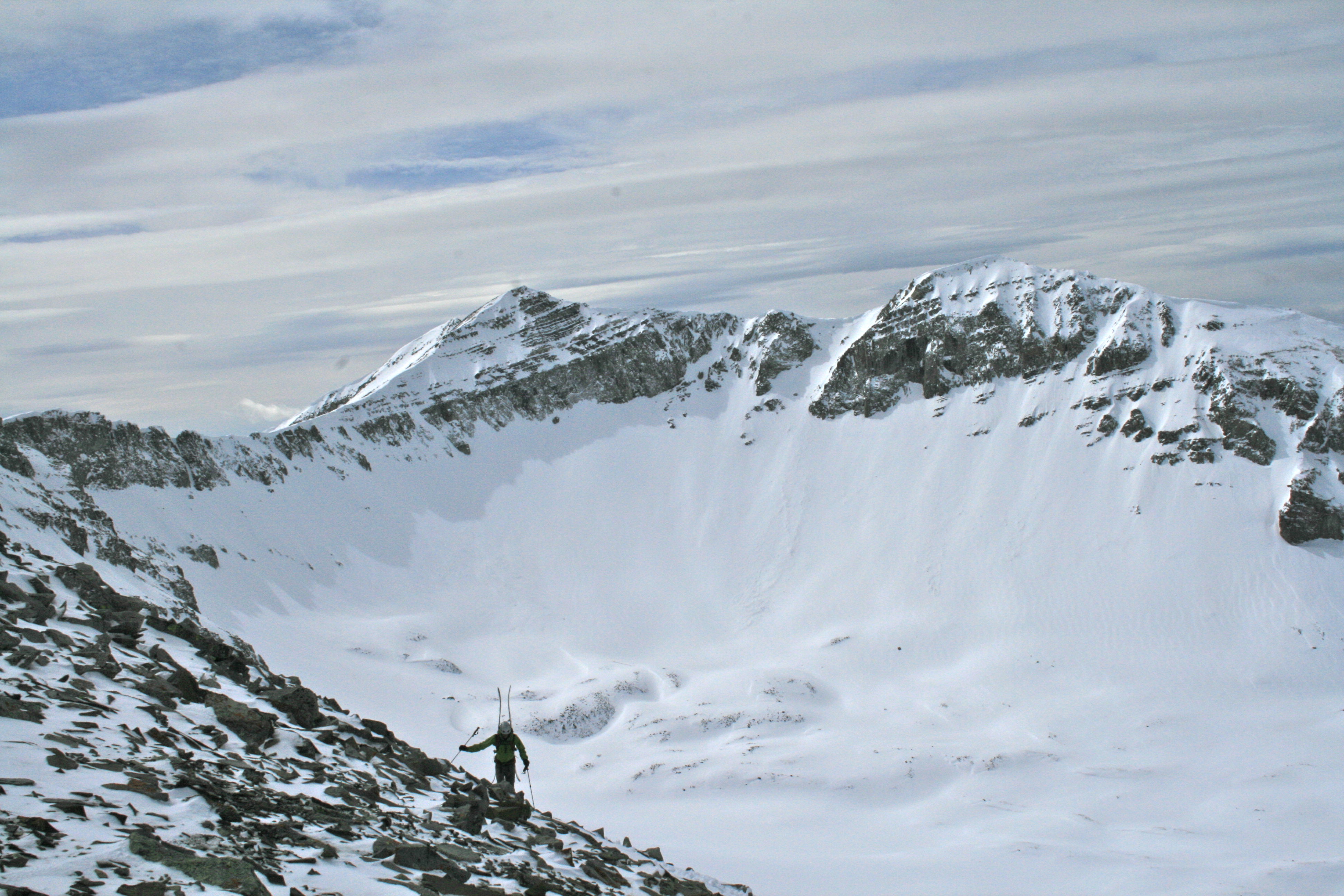 This year's MSU snow and avalanche workshop is focused on the sometimes difficult calculations we make in the backcountry while on skis, snowboards, or snowmobiles. It doesn't matter how experienced we are, at some point most of us will be faced with the go/no go decision. That may have consequences.

Our speakers this year have lived these decisions and will present cases from the Canadian Rockies and from our own back yard. Come spend some time with local guides, avalanche experts from the Gallatin National Forest Avalanche Center, industry leaders, and check out some of the latest avalanche technology.
As always --- THIS EVENT IS FREE FOR THE MSU AND BOZEMAN COMMUNITY
Why you should attend:
Sign up for an avalanche course from one of several area course providers
Learn from the real experiences of others
Think about your decisions in avalanche terrain
Learn how to use the local avalanche information to make good decisions
Think about how to use local terrain safely and enjoy more skiing

NETWORK AND MEET new ski partners and professionals in your community
There is no required registration but doing so allows us to plan seating and enters you in a raffle. You can do that in the sidebar.

Feel free to drop by and enjoy some snacks and great talks.
Here is the schedule for the evening:
5:00 pm: Doors Open - Visit with vendors, make a hut reservation, sign up for an avalanche class, buy an airbag pack.
6:00 pm: Introduction and welcome
6:10 pm: Good Outcomes - Lessons from the Cherry Creek Avalanche, Mary Clayton, Avalanche Canada.
7:00 pm: Thinking about Risks and Rewards: Presentations and Panel
- Where and How: The right place under the right conditions - Alex Marienthal, GNFAC
- Intercept surveys and GPS tracking in the backcountry - John Sykes, MSU Snow and Avalanche Laboratory
- Avalanche Forecasting for an Untouchable Snowpack: A Case Study from Mount Rainier - Kevin Hammonds, MSU Civil Engineering
8:00 pm: Revisiting A Dozen More Turns - Doug Chabot, GNFAC
9:00 pm: Raffle draw supporting the MSU Snow Science Graduate Research program
Brought to you by:

With additional support from: