2019 Summer Session Dates & Deadlines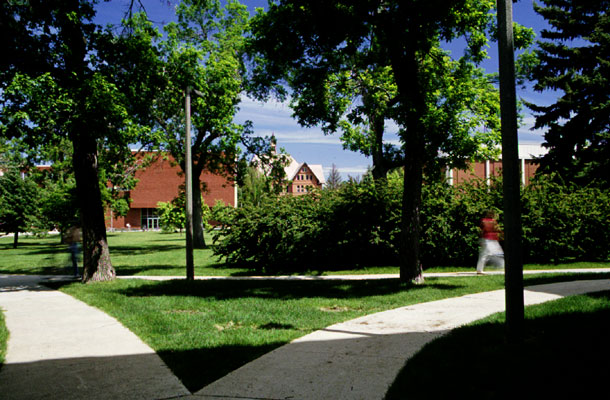 Application
D

eadlines

ADMISSION APPLICATION DEADLINES

New Students

Degree-seeking undergraduates

First 4-week, First Half Session & Full Semester

May 1

Second 4-week Session, Second Half Session

June 1

Degree-seeking graduates (all sessions)

Based on departmental deadlines

Summer-Only & Other Non-Degree Students

Undergraduates

First 4-week, First Half Session & Full Semester

May 1
Second 4-week Session, Second Half Session

June 1

Graduates

First 4-week, First Half Session & Full Semester

Contact the Graduate School, 406-994-4145

Second 4-week Session, Second Half Session

Contact the Graduate School, 406-994-4145

International Student Applications (all sessions)

Feb. 1 (final deadline)
ADVISING BEGINS FOR CONTINUING STUDENTS
March 11
ADVISING BEGINS FOR NEW STUDENTS
April 15
REGISTRATION BEGINS

Continuing Students

March 25

New Students

April 10
FEE PAYMENT DEADLINE
May 15

First Six-Week Session and Full Semester

May 15

June- Start 4x4

June 11
June 26
June 12

July- Start 4x4

July 9
FINANCIAL AID APPLICATION DEADLINES
March 30
June 29
SUMMER SESSION DATES
May 13-August 2

May-Start 4x4

May 13-June 7
May 13-June 22

June-Start 4x4

June 10-July 5
June 22-August 2
July 8-August 2

Late Summer 4x4 Session

July 22-August 16
June 10-August 2
LAST DAY TO ADD CLASSES; PASS/FAIL PETITIONS
Thirteenth day of instruction
First day of instruction

Half Sessions and Intersession

Sixth day of instruction
LAST DAY TO DROP ONLINE
May 22

May-Start 4x4

May 14

First Six-Week Session

May 16

June-Start 4x4

June 11
June 28

July-Start 4x4

July 9

Late Summer 4x4 Session

July 26
June 18
DROP WITHOUT A GRADE DURING THIS TIME
May 14-May 31
May 14-May 15
May 14-May 21
June 11-June 13
June 25-July 2
July 9-July 11
July 26-July 30
June 11-June 21
W GRADES ONLY FOR DROPS DURING THIS TIME
May 31-July 15
May 16-May 30
May 21-June 14
June 13-June 27
July 2-July 27
July 11-July 25
July 30-August 13
June 21-July 26
NO DROPS BEGINNING THIS DATE
July 17
May 31
June 16
June 28
July 28
July 25
August 14
July 27
Final Exams

Summer Session courses conclude in their entirety on the dates given above.

Final exams are generally administered on the last day of class.

Holidays (no classes)
May 28

Independence Day (observed)

July 4
Intersession is designed for courses of varying length. Courses that do not conform to session beginning or ending dates and that are typically short in length will be assigned appropriate deadlines not specified above.
Former students who file an Intent to Register form by March 1 may register with continuing students on the Web beginning March 29. Those who file an Intent form after March 1 may register beginning April 12 on the Web or at the Registrar's Office.
New students may register by mail at any time (early registration encouraged) or in person at the Registrar's Office, 8:30 a.m.-4:30 p.m., beginning April 12 up through the first day of class.