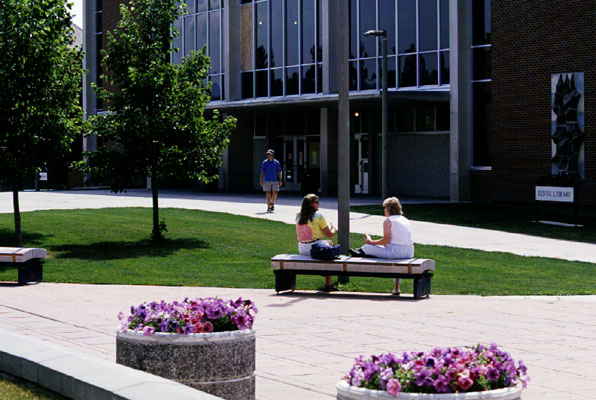 ---
Dean of Students Office
174 Strand Union Building
(406) 994-2826
www.montana.edu/deanofstudents

The Dean of Students Office staff is available to students, parents, faculty and members of the community for consultation about student-related matters, both academic and non-academic. We support a number of campus programs, including Fraternity/Sorority Life, Student Conduct, and Parent & Family Relations. We also provide support for students as they develop necessary skills as adult members of our academic community.
---
ASMSU
221 Strand Union Building
(406) 994-2933
www.montana.edu/asmsu

The Associated Students of Montana State University (ASMSU) provides essential elements to a rewarding college experience: representation, education, entertainment, and service programs.

ASMSU Services include:

ASMSU Senate
Student government
(406) 994-2933

Bicycle Repair Shop
See details in Outdoor Recreation Program section
(406) 994-3621

Campus Entertainment
Art exhibits, concerts, films, comedy, lively arts, and lectures
(406) 994-4839

Day Care
See details in Day Care Center section
(406) 994-4370

Exponent Newspaper
(406) 994-3976

KGLT Radio
(406) 994-3001

Leadership Institute
(406) 994-7275

Legal Service
Inexpensive legal service
(406) 994-2933

Outdoor Recreation
See details in Outdoor Recreation Program section
(406) 994-3621
Recreational Sports & Fitness
See details in Recreational Sports & Fitness section
(406) 994-5000

Streamline Transit
Free transportation for students, staff, faculty, and the public
(406) 587-2434


---
Career, Internship, and Student Employment Services
177 Strand Union Building
(406) 994-4353
www.montana.edu/careers

Career, Internship & Student Employment Services offers a full range of career planning and recruitment services to students, alumni, the campus community, and employers. A primary goal of the office is to help students find satisfying careers and gain experience and skills which will clarify goals and facilitate entry into the job market. Services include:

MyCatCareers.com, a web page that hosts student employment, internship, and full-time employment opportunities
Career coaching to assist individuals with choice of major, career, job search preparation, career changes, or return to school (undergraduate or graduate programs).
Internships in a variety of fields. We offer assistance arranging academic credit for internships.
On-campus interviews for summer, internship, and career positions with employers in business, industry, government, education, and non-profit fields.
Workshops on career planning, job search, interviewing, resume writing, and various career options.
A credential file service for teacher and graduate school candidates, plus all other students and alumni.

---
Counseling and Psychological Services
211 Swingle Hall (above Student Health)
(406) 994-4531
www.montana.edu/wwwcc

Counseling & Psychological Services provides free, confidential counseling to eligible summer session students. Limited services are provided on an appointment-only basis. For questions about eligibility or to schedule an appointment, please call 994-4531.
---
Day Care Preschool (ASMSU)
Louise Shunk Day Care/Community Center
1295 West Garfield St.
(406) 994-4370
www.montana.edu/wwwasmsu/daycare.html

A Day Care Preschool provided by ASMSU and the University is available in the family housing area. Children aged 2 1/2 years until entrance into kindergarten of MSU students, staff, and faculty are eligible. Children do not have to be toilet trained. The Day Care Preschool is open during Summer Session and the academic year.

NAEYC Accredited Program.

Information, pamphlets, and applications are available at the Preschool or in Room 221 SUB.
---
Disability, Re-Entry and Veteran Services
180 Strand Union Building
(406) 994-2824
TTY: 994-6701
www.montana.edu/drv

Disabled Student Services
This program provides services for students with disabilities. Students desiring accommodations for a disability must request services through Disabled Stu­dent Services.
Re-Entry Student Services
Non-traditional-age students (25 and over) can find direction, support, and assistance in this office.
Veteran Support Center/Office of Veteran Services (185 Strand Union; 994-3661)
The Center is dedicated to a variety of activities for MSU's student veterans, along with managing GI Bill benefits for all qualified veterans, dependents, and Guard/Reserve.
---
Financial Aid Services
183 Strand Union Building
(406) 994-2845
www.montana.edu/wwwfa

To assist students in financing a college education, the Office of Financial Aid Services administers loan, grant, scholarship and work study programs from federal, state, university and private sources.

In order to apply for financial assistance for Summer Session, students must complete (1) a 2014-2015 Free Application for Federal Student Aid (FAFSA) and (2) an MSU Summer Supplemental Application Form. The completed FAFSA must be received by the federal processor no later than June 30, 2015. This is an absolute deadline. Summer Supplemental forms may be obtained at the Office of Financial Aid Services or by clicking on the links above.

The priority date for summer financial assistance is March 31, 2015. Summer financial aid applications will be reviewed only if information from the 2014-2015 FAFSA is available. The last day to apply for summer aid is June 30, 2015. Applications or requests for summer term financial aid will not be accepted after that date.
---
Hosaeus Fitness Center/Recreational Sports & Fitness

(406) 994-5000
www.montana.edu/getfit
The Hosaeus Fitness Center is available to students taking seven or more credits (membership is paid through University fees). Students taking six credits or less may 'elect' to use the gym by paying the fee for membership at the Cashier's Window on the first floor of Montana Hall.

Summer campus interns, student spouses, and University faculty and staff may buy memberships directly from the Rec Sports Office, Rm. 120.
Summer Building Hours for Hosaeus PE Complex
Monday-Friday, 6:00 a.m.-8:00 p.m.
Saturday (beginning in May), 9:00 a.m.-1:00 p.m.
Closed Sunday
Closed graduation weekend, Memorial Day weekend, and 4th of July weekend


Pool Hours
Lap Swim, Monday-Friday, 11:00 a.m.-1:00 p.m., Tues. & Thurs., 6:30-7:30 a.m.
Lap/Open Swim, Monday-Friday, 4:00-6:30 p.m.; Saturday, 10:00 a.m.-12:00 noon
Closed Sunday


Facilities
3 Full Gyms/6 Courts
25-Yard/8-Lane Pool
Weight Area
20-foot Climbing Wall
Martial Arts Room
2 Air-Conditioned Group Fit Rooms
75+ Pieces of Cardio Equipment
2 Indoor tennis courts
9 Racquetball Courts with Handicap Access
1 Squash Court
Indoor Running Track
Men's and Women's Sauna
Locker and Shower Facilities
Sustainable Energy Effort Treadmills and Ellipticals


Rec Sports Equipment Room
(406) 994-5500
Monday-Friday, 7:00 a.m.-8:00 p.m.
Equipment check-out
Court reservations
Towel service
Services
Tours
Fitness equipment orientation
Group fitness classes
Personal training
Instructional programs
Massage
Workshops
Children's programs

Website and Facebook
Please check our website for the latest information on classes and building hours.
Check out our App - Download our free rec app: Up-to-date information on building and pool hours, class schedules, closures, news and programs.
Find us on Facebook!
---
International Programs
400 Culbertson Hall
(406) 994-4031
www.montana.edu/international

The Office of International Programs is the focal point for international activities on campus. The office offers services to foreign students and scholars as well as to U.S. students interested in studying abroad. The International Opportunities Resource Center, within the Office of International Programs, has a wide variety of resource materials to assist students with study, travel, and work opportunities around the world.

During the summer, several short-term study abroad programs are offered. For more information about specific opportunities, call (406) 994-5719.

Incoming short-term programs involving students and faculty from many foreign countries are also held on the MSU campus during the summer months. Some of these programs include opportunities for local families to host international visitors. For more information about hosting, call (406) 994-7602.

The A.C.E. Language Institute at MSU works closely with the Office of International Programs to provide professional English-as-a-Second-Language classes to international students throughout the year, including summer. The Institute's staff offers orientation and ongoing student services to new arrivals. For more information about course schedules call the Institute at (406) 585-9832.
---
Outdoor Recreation Program
West Lincoln St. (adjacent to the Roskie Hall parking lot and intramural fields)
(406) 994-3621
www.montana.edu/outdoorrecreation
The ASMSU Outdoor Recreation Program offers equipment rentals, group outings, resource area, bicycle and ski workshop, and special events. MSU students, faculty, staff, families and affiliates are eligible to use the services.
Tents, sleeping bags, backpacks, rafts, canoes, mountain bikes, stoves, lanterns, and other assorted gear are available. Rates are based on half-day, daily, weekend, or extended rental periods.


A variety of trips are offered that accommodate many interests and skill levels. Activities include hiking, backpacking, camping, rafting, canoeing, kayak touring and other pursuits. Destinations range from local recreation areas to Yellowstone, Grand Teton, and Glacier national parks. Nominal fees are charged to defray costs of transportation, group equipment and other organizational expenses.
Maps, trail guides, magazines and other informational materials are available for individuals interested in planning their own personal adventure.
The Bicycle Workshop provides the opportunity for individuals to maintain and repair personal equipment. Options include:

Do It Yourself – free use of work area and tools

Technical Assistance – an attendant is on duty periodically

Drop-Off Service – available for individuals who prefer to have a technician do the work (inquire for rates). A limited supply of parts is also stocked for resale





Further information about the Outdoor Recreation Center and its services may be obtained by calling 994-3621 or by visiting the Center's Website.
---
Renne Library
(406) 994-3171
www.lib.montana.edu


Conveniently located in the center of campus, Renne Library has a full range of library collections and services for students and faculty. Knowledgeable and friendly faculty librarians and library staff provide assistance using the collections, access to databases world wide, and instruction for individuals and groups. The MSU Libraries' collections support teaching, learning, and research at MSU, with particular emphasis in the fields of agriculture, science, health, and technology.

A wealth of information is available around the clock via the library Web page, including the online catalog, electronic indexes, and many full-text e-journals and e-books. Personalized one-on-one research assistance is available to students on a drop-in basis at the reference desk, or online via email or chat. Moreover, the Libraries offer the Research Assistance Program, or RAP: students may make an appointment for a consultation with a reference librarian who will thoroughly explore research options relating to a specific assignment or class.

Renne Library is open to the public.
---
Strand Union Building
(406) 994-3082
www.montana.edu/sub

The Strand Union Building (SUB) is the center of campus activity at MSU. The SUB provides daily services, amenities, and out-of-classroom opportunities for informal interaction among members of the college community. Through student government, organizations, and employment, the SUB provides a cultural, social, and recreational environment to complement classroom and study experiences.

Focused on serving the needs of students, staff, faculty, and University guests, the Strand Union has three student-managed, student-staffed service centers:

"ASK US" Information Center/Ticket Office—campus information, lost and found, ticket sales, stamps, mail drop, and fax. Visit the ASK US website for MSU Events & Schedules, MSU Info and Directories, Community Info, and Other Helpful Sites
CopyCats—convenient copy service, color copies, and digital output (from CD or flash), postal, laminating and binding services, and class notes
Recreation Center—bowling, billiards, foosball, shuffleboard, videos, ESPN, PS3, and snacks. Open Summer Session Mon.-Thurs., 12:00 noon-10:00 p.m.; Fri., 12:00 noon-5:00 p.m.

Additional services in the Strand Union include:

Full service banking
Automated banking ATMs
Federal Express drop box
Coin-op copier
Meeting rooms (seating from 10-1,700)
Public access computers with printing
Student and TV lounges
MSU Cat Card—University ID, on-campus debit card, access to halls and Rec Sports Center, and student printing
MSU Bookstore—textbooks, MSU merchandise, gift items, computer and art supplies
Strand Union Food Services:
Catering—University-wide coffee breaks, buffet and served meals
SRO Espresso—'Standing Room Only' espresso bar
Sweet Shop/Freshëns—home­made cookies, fudge, candy, pop­corn, smoothies, frozen yogurt, and ice cream
Union Market—breakfast and lunch entrees, soup, salad bar, FatCat bak­ery items, Asian and Mexican food
---
Student Health Service
Swingle Health Center
(406) 994-2311
www.montana.edu/health

Summer Session students may obtain medical care at the Swingle Health Center located on the east side of the Strand Union Building. Available services during the summer include treatment of illnesses and injuries, dental services, pharmacy, laboratory services, x-ray, nutrition services, and assistance with health insurance needs.

During the summer while school is in session the Student Health Service is open Monday through Friday from 9:00-11:30 a.m. and 1:00-4:00 p.m. Between semesters, the Student Health Service is open Monday through Friday from 8:00-11:30 a.m.

Summer Session students who register for seven or more credit hours are required to pay the health fee and are thus eligible to use the Health Service during the time period for which they are enrolled. Students taking fewer than seven credit hours have the option of paying the health fee.

For immunization requirements and forms, please consult the Student Health Service Web site.
---
Office of Student Success
Office of Student Success

177 Strand Union

994-ROAR (7627)

The Office of Student Success believes in students and their potential. Students who visit our office learn to take an active role in owning and directing their education and future. The Office of Student Success offers several programs and services aimed at helping students achieve success at MSU. These programs and services include:

Student Success Advisors

are expert learning strategists who meet one-on-one with students to teach them the tools they can use to improve their academic performance.

First Year Initiative (FYI)

is here to assist first-year students make the transition to college.

Second Year Initiative (2YI)

is here to help second-year students navigate through any rough spots they may have experienced in their freshman year.

Student Early Alert System

connects each referred student with their Student Success Advisor who will provide each student with tools to improve their performance and help them formulate a success plan for the remainder of the semester.

Workshops

to help students get organized, learn the ins and outs of MSU, and connect them to other students.

ChampChange

is a program that rewards first-time freshman and sophomore students for engaging in events and programs at MSU and the Bozeman community.

SmartyCats Tutoring

offers FREE one-on-one and small-group tutoring to MSU students for all courses.

Learning Strategies (US 191).

Experienced Office of Student Success staff members who specialize in learning strategies teach this one-credit course.

Education, the World of Work and You (US 210).

This three-credit course is a great resource for sophomore students who have not yet narrowed down their major or career plans.

Return to Learn.

Return to Learn is a program designed for students seeking re-admission to MSU after taking a leave of absence.

Legend of the Bobcat

is a freshman-only event held every year at the beginning of the fall semester and is designed to welcome first-year students and get them excited about their new community and home.

MSU 101

is offered several times each semester with the purpose of providing students with the tools they need to succeed at MSU.
---
Vehicle Registration
University Police Department
Roy Huffman Building
Corner of S. 7th & Kagy
(406) 994-2121
www.montana.edu/wwwmsupd

All students, faculty, staff, and visitors must register all motor vehicles they park on campus and university-controlled streets. You should register your vehicle immediately upon your arrival on campus and obtain a copy of the vehicle regulations by going online at: www.montana.edu/police/permit.shtml and following the prompts to buy a permit. You can also enter the site by logging in to your MyInfo account and selecting the Parking tab. Visitors may purchase day permits at the Visitor Information Booth at S. 7th & Grant St. or at the University Police Department.

Vehicle Registration Fees for Summer Session
(applicable from May 3 to Aug. 31, 2015)

SB lots $84.00

E lots $84.00

F lot $34.00

D lot $60.00

Motorcycles $33.00

Hang tags are available for $3.00 per day and may be used in any campus lot except gold signed reserved parking.

Bicycles
Bicycle permits are free and registration is recommended for any bicycle on campus to aid in the return of stolen or lost bicycles.

Bicycle Restrictions:


Are not allowed in buildings

May not be chained to trees, railings, signs, etc.

May not be parked where they are a hazard to pedestrians

Bicycles in violation of these restrictions will be impounded and owners will be cited by the University Police.
---