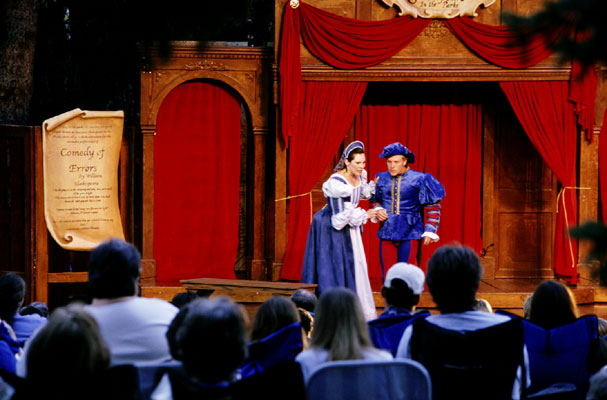 Summer 2014 brings many special cultural events to MSU and the Bozeman community including musical and theatrical performances, historical exhibits, farmers' markets, and an arts festival. There's something for everyone here, so come join the fun!
---
Music
Sponsored by the Emerson, this free lunch time concert series features a variety of musical styles including blues, jazz, rock, bluegrass and others. Also enjoy local food vendors, hula hooping, face painting and more! Join other music lovers on the Emerson's lawn, 111 S. Grand Ave., every Wednesday from 11:30 a.m.-1:30 p.m.
For more information:
Emerson Center for the Arts & Culture
(406) 587-9797
office@theemerson.org
www.theemerson.org
---
Every Thursday evening, June 26-Aug. 14, downtown Bozeman comes alive by featuring a different musical group from an eclectic range of talent. Local restaurants and food vendors join the festival by providing an assortment of dinner options, drinks, and treats. Kids' activities begin at 6:30 p.m.; the free concerts begin at 7:00 p.m. and run through 8:30 p.m. Located on Main Street between Rouse and Black Avenues.
For more information:
Downtown Bozeman Association
(406) 586-4008
ellie@downtownbozeman.org
www.downtownbozeman.org
---
Bozeman Community Concert Band
June-August
Beginning mid-June through early August, the Bozeman Community Concert Band presents concerts every Tuesday evening in the Bogert Park Band Shell, South Church Avenue. Programs use traditional concert band literature including overtures, medleys, Broadway show tunes, and marches. The membership of the band consists of students and adults from throughout the Gallatin Valley as well as MSU students and other guest performers.
For more information:
Department of Music
(406) 994-3562
music@montana.edu
---
Theatre
Shakespeare in the Parks
June-September
Montana Shakespeare in the Parks, a recipient of the 1991 Governor's Award for the Arts, is entering its 42nd season presenting live, professional theatre productions in parks throughout Montana and surrounding areas. Montana Shakespeare in the Parks is the only professional theatre program in the state producing Shakespearean plays that offers its performances free to the public, ensuring that all are able to attend regardless of income level or community size. Whether performing in Birney or Billings, Shakespeare in the Parks has become a major summer event in communities across the region. A complete statewide tour schedule is available on the company's website.
For more information:
Shakespeare in the Parks
(406) 994-3901
info@shakespeareintheparks.org
www.shakespeareintheparks.org
---
Celebration of the Arts
Sweet Pea Festival 2014
August 1-3
The Sweet Pea Festival, now in its 37th year, takes its name from the Sweet Pea carnivals held in Bozeman more than a century ago. The Festival is a celebration of the arts and includes a parade, arts and crafts sales, a juried art show, children's activities, a flower show, dining on Main Street, theatre, music and dance workshops and performances, and major evening concerts. Most activities are located in Lindley Park at the east end of Bozeman's Main Street. The Festival is supported by admission to the event (sold in advance or at the gates), and is run and organized by volunteers in the community.
Preceding the weekend Festival, Sweet Pea presents the annual Bite of Bozeman on Wednesday, July 30 from 6:00-9:00 p.m. Come mingle on Main Street with your friends and family, enjoy the fine cuisine offered by more than 40 local restaurants, and listen to great local bands.
For more information:
Sweet Pea Festival
(406) 586-4003
admin@sweetpeafestival.org
www.sweetpeafestival.org
---
Every second Friday of the month, June through September (June 13, July 11, Aug. 8, Sept. 12), meander down Main Street from 6:00-8:00 p.m. and investigate Bozeman's impressive collection of galleries. Meet artists at opening receptions or explore the past with some of the finest collections of Western art in the world. Live music while you stroll. Galleries feature wine and hors d'oeuvres.
For more information:
Downtown Bozeman Association
(406) 586-4008
ellie@downtownbozeman.org
www.downtownbozeman.org
---
Museum Exhibits
MSU's Museum of the Rockies houses one of the world's largest and most significant collections of dinosaur fossils. Visit the Museum to learn about surprising new discoveries in dinosaur research, experience pioneer life at the Living History Farm, explore the greater Yellowstone region's Native American cultures, and journey to the stars in the Taylor Planetarium. Plus, visit our newest permanent exhibit, Explore Yellowstone: Martin Children's Discovery Center, geared for infants to 8-year-olds.
The Museum is most well known for its paleontology program. The Siebel Dinosaur Complex maintains more than 10,000 square feet of displays and thousands of fossils. The Complex houses the exhibit Dinosaurs Under the Big Sky, based on the work of world-renowned paleontologist and advisor to the Jurassic Park films, Jack Horner.
The Dinosaur Complex features fossils and new research that have made headlines worldwide, including the discovery of 68-million-year-old soft tissue, blood cells, and protein in a T.rex femur; and the discovery of one of the first identified female dinosaurs in the world—an egg-laying T.rex.
New Exhibit
Geckos—Tails to Toepads!
Opening Feb. 22
Geckos are endowed with a charisma that marketing firms can't resist and audiences can't ignore! From nighttime hunters to neon-colored nectar eaters, visitors will experience the Geckos' world in lush, naturalistic habitats, complete with rock ledges, live plants and waterfalls. Come listen to Gecko voices, learn about Gecko night vision, or try to spot camouflaged Geckos. This family friendly exhibit presents cutting-edge science where visitors are totally immersed in the sights, sounds and surroundings of this remarkable species with their bulging eyes, "sticky" toepads and squawking voices.
Kids' Summer Camps
Please see Museum of the Rockies information on the Summer Programs for Young People page.
Taylor Planetarium
The Taylor Planetarium invites you to learn more about Montana's big sky and its starry night skies. Thanks to a complete renovation, the Taylor Planetarium is now a state-of-the-art facility with new lighting, sound and projection systems. On the schedule for summer 2014 are Cosmic Colors, a wondrous journey across the entire electromagnetic spectrum; The Big Sky Tonight, a live description of the current night sky; and One World, One Sky: Big Bird's Adventure for the littlest stargazers in the family. For more information, log onto the museum's website.
Museum Store
The Museum Store features "made in Montana" jewelry, pottery, soaps, and a wide variety of regional goods as well as a large selection of books and materials related to Museum exhibits and offerings. In addition, the store has educational products, delicious edible goods, and great gifts for tots, kids of all ages, and adults. Of course, it is your headquarters for all things dinosaur too!
Visiting the Museum
Location:
Southern edge of the MSU campus near Sales Stadium
Summer Hours:
8:00 a.m. to 8:00 p.m.
Admission Fee:
An admissions fee is charged to non-members; group rates are available. Please visit our website for current admission rates.
For more information:
Museum of the Rockies

600 W. Kagy Blvd., Bozeman
(406) 994-2251
museum@montana.edu
www.museumoftherockies.org
---
Gallatin Historical Society
The Pioneer Museum of Bozeman, operated by the Gallatin Historical Society, preserves and promotes the history of Gallatin County and southwest Montana. Located in the former county jail and listed on the national register of historic places, the museum features dozens of displays on various aspects of local history, including the American Indian, Lewis and Clark, fur traders, gold miners, pioneers, and settlers.
Indian tools and arrowheads are shown on the main floor, as is the impact of the Sioux War of 1876 and the trek of the Nez Perce under Chief Joseph in 1877. The routes used by Lewis and Clark and some of the fauna and animals they discovered are part of a display that also features implements used by fur traders. There are also scale models of wagons, stagecoaches, and even a keelboat.
The Fort Ellis display explores the importance of the military post to the early growth and development of Bozeman. The museum's gun collection includes rifles and pistols manufactured in the 1800s by Remington and Sharps and a single-bore cannon used in fights against the Sioux nation in the Yellowstone Valley. The agricultural room has tools and implements used by early farmers, including a butter churn, sheep shears, a drill press, and a centrifuge.
An overview of every community in the county is available in the balcony area, as is a display on the history of the Sweet Pea Festival. A turn-of-the-century lady's parlor shows furniture and keepsakes treasured by 19th century Montana women. Visitors can also learn about the history of Montana State University and the earthquake-prone Gallatin Canyon.
Because the building was once the county jail, visitors will get to view jail cells and even a hanging gallows during their tour. The museum also houses a research center that stores nearly 17,000 historical photographs, as well as documents, newspapers, journals and diaries on local history. The museum bookstore holds hard-to-find books on southwest Montana history.
Museum Location & Hours
Location:
317 W. Main St., Bozeman
Summer Hours:
Monday-Saturday, 10:00 a.m.-5:00 p.m.
Admission Fee:
$5.00 per person (children age 12 and under, and Museum members admitted free)
For more information:
The Pioneer Museum

(406) 522-8122
---
Open since 1990, the American Computer Museum in Bozeman is the world's oldest continually operating exhibition dedicated to the history of the Information Age. This award winning museum has assembled more than 5,000 years of technology through thousands of artifacts displayed in a visitor friendly environment. The exhibits are designed to appeal to both the novice and technology expert. See scores of displays including original Babylonian clay tablets, historic Bible leaves, and Isaac Newton's the Principia and the Opticks. Travel through the evolution of the information age with exhibits such as the telegraph, telephone, radio, television, slide rules, computers and computer technology—including the ENIAC, Apple 1, the Internet, and DNA.
Museum Location & Hours
Location:
2023 Stadium Dr., Suite 1-A
Bozeman
Summer Hours (June-August):
Daily: 10:00 a.m. to 4:00 p.m.
(closed July 4)
Admission:
Free (donations welcomed)
Group tours:
Available by appointment
For more information:
American Computer Museum
(406) 582-1288
director@compustory.com
---
Farmers' Markets
Bogert Farmers' Market
June-September
Gather, socialize and share at a great community event, the Bogert Farmers' Market, held every Tuesday evening from 5:00-8:00 p.m. starting in early June. Locally grown produce, arts, crafts, music, food, family activities and more are featured each week at Bogert Park, South Church Avenue. The Market is a non-profit and commits its revenues to the preservation and improvement of Bozeman Parks.
For more information:
Bogert Farmers' Market
(406) 539-0216
www.bogertfarmersmarket.org
---
Gallatin Valley Farmers' Market
June-September
The Original Gallatin Valley Farmers' Market is a project of Career Transitions, a non-profit organization providing job search activities for the past 30 years. In addition to fresh vegetables, fruits, and herbs sold by local growers, the Gallatin Valley Farmers' Market offers arts and crafts, baked goods, jewelry, coffee, and beef and pork. Free and open to the public, the Market is held every Saturday morning, June 21-Sept. 13, from 9:00 a.m.-12:00 noon at the Gallatin County Fairgrounds on Tamarak Street.
For more information:
Gallatin Valley Farmers' Market
(406) 388-6701
farmersmarket@careertransitions.com
www.gallatinvalleyfarmersmarket.com
---
County Fair
July 16-20
The Gallatin County Fair celebrates the Montana lifestyle with music, livestock, special entertainment, children's activities, competitive exhibits, carnival, food, agriculture education, class exhibits, 4-H exhibits and animals, rodeo, mud bog, dog contests and more. The Fair always starts on the third Wednesday every July. Located at 901 N. Black, Bozeman.
For more information:
Gallatin County Fair
(406) 582-3270
---
Crazy Days
July 19-21
It's the biggest, the best and the original—it's the Downtown Crazy Days on the third weekend in July. From 10:00 a.m.to 6:00 p.m., downtown merchants take to the sidewalks with unbelievable sales on spring and summer merchandise.
For more information:
Downtown Crazy Days
(406) 586-4008
---
Car Show
"Cruisin' on Main" Annual Car Show
August 18
Car enthusiasts are invited to enter their vehicles in the "Cruisin' on Main" Annual Car Show. All classes are welcome. Entrants may preregister ahead of time or register on the day of the show. Dash plaques will be presented to the first 50 cars to register and trophies will be awarded in all classes including Best of Show. The Show is always held on the third Sunday of August, 9:00 a.m. to 3:00 p.m., on Main St. between Rouse and Willson Avenues.
For more information:
"Cruisin' on Main"
(406) 586-4008
Updated 11/21/13