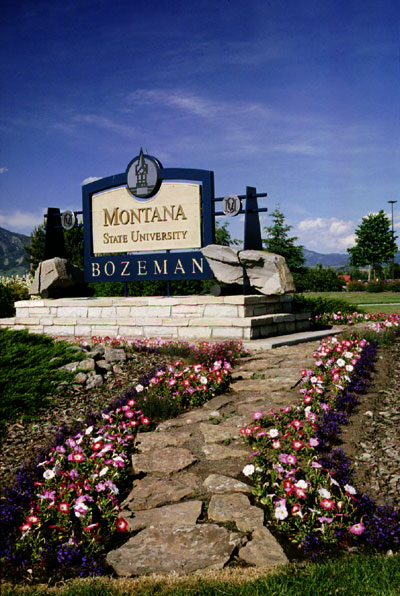 THIS PAGE UNDER CONSTRUCTION - 2014 UPDATES COMING SOON
This summer, look for additional offerings of high demand fall and spring courses as well as the debut of several totally new courses.
Activities Courses
Activities courses return to Summer Session! Try a new activity this summer and earn academic credit for it. Get involved and be active!
ACT 105 - Weight Training, 1 credit
ACT 106 - Beginning Tennis, 1 credit
ACT 107 - Beginning Running, 1 credit
ACT 150 - Beginning Yoga, 1 credit
Registration for activities courses are through the Registrar. For more information contact Abbey Keene, Recreational Sports and Fitness, (406) 994-6278 or abbey.keene@montana.edu.
Art, Film and Music
This mixture of new and established courses will challenge your creative mind!
ARTZ 491-01 - Ceramic Design: Prototype to Production, 4 credits
ARTZ 491-02 - Web Design for Creative Professionals, 5 credits
GDSN 376 - Screenprinting for Design, 5 credits
FILM 481 - Advanced Studies in Film, 3 credits
MUSI 101IA - Enjoyment of Music, 3 credits (online only)
MUSE 591 - Effective Teaching Strategies for Instrumental Music Education, 2 credits
For more information about the courses listed above, refer to the Special Summer Courses section. A description of MUSI 101IA can be found in the MSU Course Catalog.
Computer Science and Engineering
The following established courses have been offered previously during the academic year but for the first time will also be offered this summer.
CSCI 112 - Programming with C I, 3 credits
EGEN 335 - Fluid Mechanics, 3 credits (both online and on-campus sections)

Please refer to the Special Summer Courses section for more information about the courses listed above.

New! Look for this symbol throughout this website for information on new courses.
Updated 1/8/13