Sustainability Summer Events 2014

Bogert Farmers' Market

Tuesdays, Summer 2014, Bogert Park

Whether you want to shop for locally grown produce, grab a delicious dinner (or treat), listen to talented local musicians, find that one-of-a-kind artful creation or socializing with friends…the Bogert Farmers' Market is always a great way to experience the best the Gallatin Valley has to offer each and every Tuesday during our beautiful Summer months in Bozeman. (from bogertfarmersmarket.org)
Big Sky Farmers' Market

Wednesdays, Summer 2014, Fire Pit Park 5:00pm - 8:00 pm

Join the Big Sky community in their weekly Farmers' Market on Wednesdays! Support local growers and receive delicious food in return.
Livingston Farmers' Market

June 4 to September 24, 2014, 4:30 to 7:30,Wednesdays, Sacajawea Park

In 2002, Western Sustainability Exchange assumed the role of organizer of the Livingston Farmers Market. In the ensuing decade the market has exploded in number of vendors, community participation, and economic development. The 2014 market season features, once again, prepared food vendors, arts & crafts, baked goods and of course, farm and ranch products featuring the freshest, healthiest food our region has to offer.In addition, Market Master Rob Bankston has lined up music for your entertainment; special event days to celebrate, educate, and inform; and surprises to delight! (information from WesternSustainabilityExchange.org)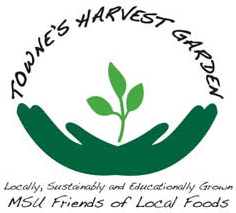 Thursdays, July-October 2014, 3:00-6:00 pm, MSU Campus

Returning to campus for the 2014 season is the Towne's Harvest Farm Stand. The stand will be located between the Student Union Building and the EPS Building (underneath the noodle). The farm stand will begin on Thursday, July 17th and run every Thursday until October 9th. The hours of operation will be from 3pm-6pm, with a wide variety of produce available. Make sure to stop by and get local, and now certified organic, food!