Do you Want to Recycle More?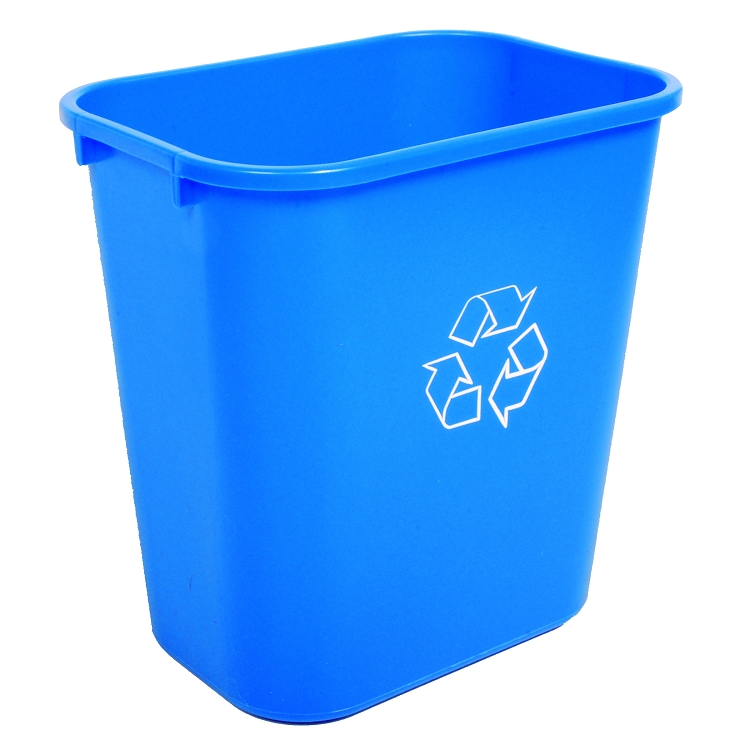 The Sustainability Now Club (SNow) has provided desk-side bins that are in need of new homes. These 28 quart recycle bins are available on a first come, first serve basis. However, we will not service these bins so you will be responsible for emptying the material. If you or someone in your office has a need for one of these bins, please either email the Office of Sustainability at sustainability@montana.edu or call us at (406) 994-6873, and we will deliver the bin to you!
MSU Recycling is a student-funded program of the Associated Students of Montana State University (ASMSU) with additional support from MSU Administration. It was created in 2008 by student leaders responding to the need for an integrated recycling program at MSU and the desire to reduce the University's environmental footprint.
Since the recycling program began, MSU has diverted nearly 4,383,326 pounds of material from our local landfill.
What We Do and Don't Recycle
E-waste with Safety Risk and Management recycles batteries, light bulbs, electronics, computers, printer cartridges and printers. Please contact Shay at 994-5678 or shalverson@montana.edu.
Collection Services
Recycling Stations: Cans, Plastic, Paper and Cardboard are collected by student employees on a weekly basis from recycling stations located in most campus buildings and residence halls. The pick-up schedule generally changes each semester to accommodate student employee class schedules. Current Pick Up Schedule
Recycling Dumpsters: Several large well-marked dumpsters for Office Paper and Cardboard are provided for "self serve" use in convenient outdoor locations around campus. MSU Office of Sustainability owns these receptacles and contracts with Full Circle Recycling to service them. Cardboard is picked up multiple times per week, office paper is picked up about once every 3 weeks.
Paper Shredding: Need to shred paper? There is not a place on campus to shred large amounts of paper, but Tear It Up LLC is a local company that can do that for you. Check out their pricing and service options, just click on the link above. If you shred your own paper, please bag it (preferably with a clear bag).
Events: Please see our Events Recycling page for details about recycling services at various sporting events and concerts.
Dining Halls: Recycling and Food Waste is collected from the dining halls and food service operations on campus.
Packing Peanuts: Copy Cats will sometimes take packaging materials if space allows. Other off campus shipping stores also accept packaging materials.
Special Pick-ups: If you are planning an office clean-out or have other large volume recycling needs, please use the nearest recycling dumpster or contact our office to arrange an extra pick up. Please do not use the indoor recycling stations for large volume deposits, as this may lead to an overflow between scheduled pickups.
NOTE: The large recycling containers located off of College are not part of the MSU Recycling program. This is a public drop-off location provided by Gallatin County.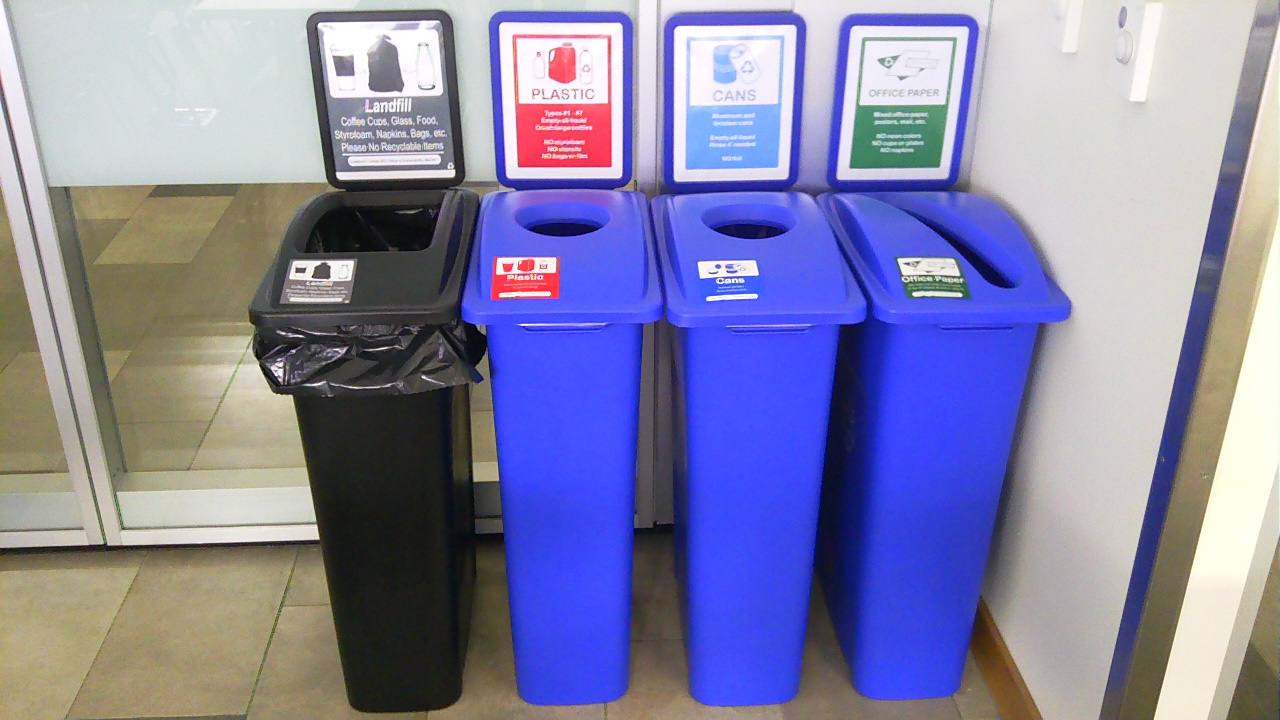 Recycling Station in Jake Jabs College of Business

References
Four Corners Recycling website (where all of our recycling ultimately goes)