Enterprise Initiative Portfolio
The Enterprise Services Group (ESG) at MSU manages all 4-campus and campus-specific projects through the Portfolio Management Office (PMO). Projects in the Enterprise Initiative Portfolio (EIP) are vetted through the four MSU campuses and are scheduled based on scoring criteria that include alignment with MSU's strategic plan, compliance with laws and policies, financial considerations, and available resources and infrastructure. MSU is currently working on the 3-year EIP plan to address the expanding need for technology at all of our campuses.
Portfolio Projects Overview Timeline
Status as of 1 April 2018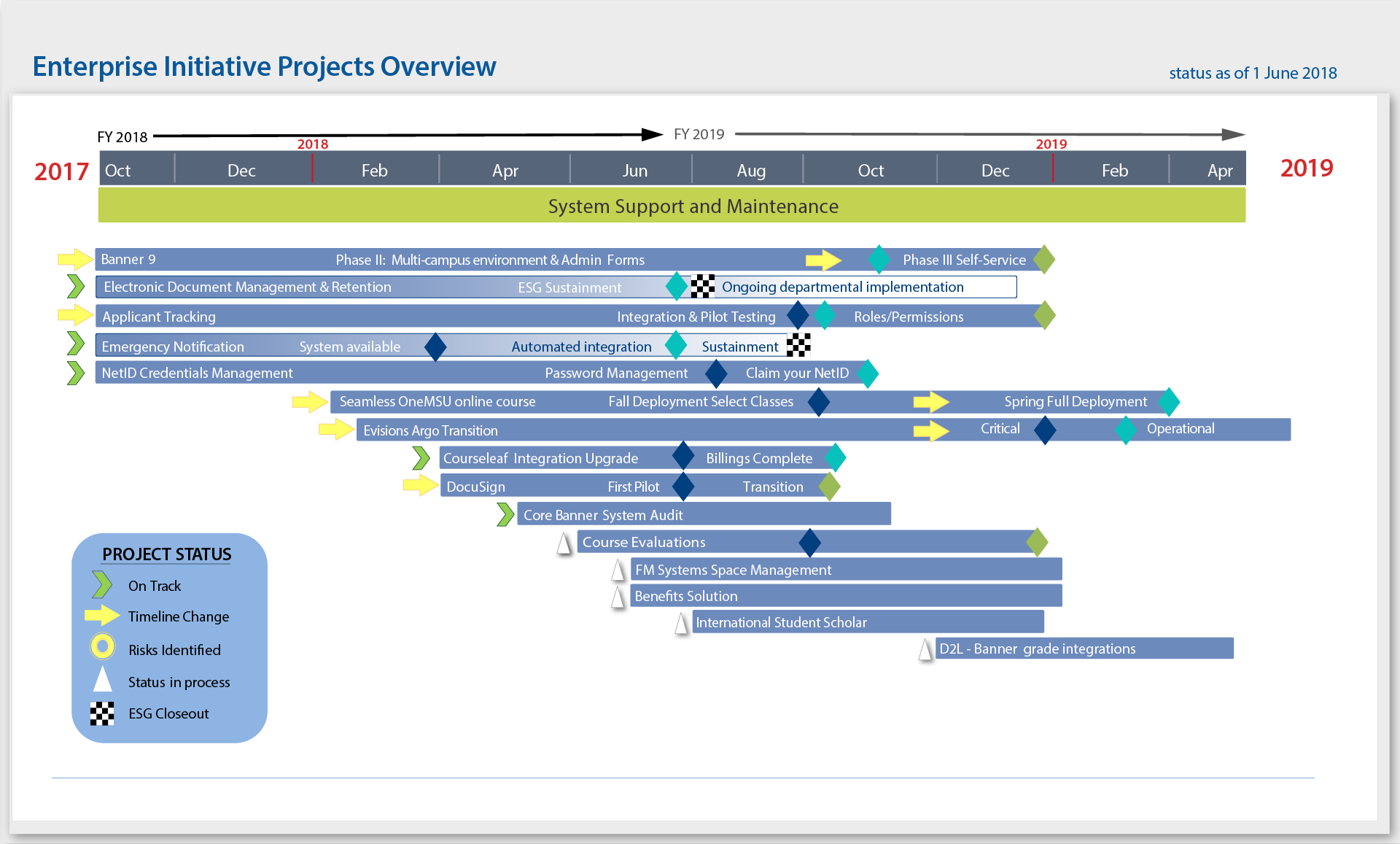 Click image to view larger version.