A Country Without Illusions: Wallace Stegner in His Time and Ours
Mark Fiege
Wallace Stegner Chair in Western American Studies
Department of History and Philosophy, Montana State University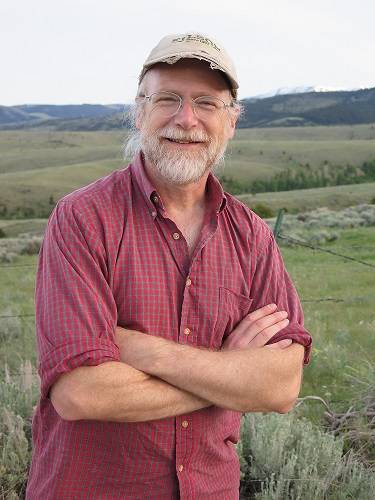 Time and Location
Date: Monday, October 3, 2016
Time: 6 PM
Place: Hager Auditorium, Museum of the Rockies
A reception will precede the talk at 5:15 PM in the museum lobby.
This lecture is co-sponsored by the Burton K. Wheeler Center for Public Policy.
The MSU Bookstore will be selling copies of a selection of Wallace Stegner's books at the event.
Summary
Novelist, essayist and historian Wallace Stegner remains a towering figure in Western American letters. Possessed of uncommon literary gifts and an insightful mind, he illuminated the beauty and folly of the region that he loved and from which he derived a clear-eyed sense of self, community and land. Nearly a quarter-century after his death, as social conflicts and environmental problems destabilize the world, his legacy invites reconsideration. Of what use is he today? How can the writings of a twentieth-century white American man help us address the perplexing and fearsome challenges of the twenty-first century? In what ways does he speak to us still? Answers to these questions will reflect on the enduring significance of a writer who did so much to shape a realist vision of a region that continues to defy easy explanations.
About the speaker
Mark Fiege is the Wallace Stegner Chair in Western American Studies at Montana State University. Born and raised in western Washington, he was educated at Western Washington University, Washington State University and the University of Utah. For twenty-two years he served on the faculty of Colorado State University, Fort Collins, where he co-founded the Public Lands History Center. His published work includes Irrigated Eden: The Making of an Agricultural Landscape in the American West (1999), The Republic of Nature: An Environmental History of the United States (2012) and National Parks Beyond the Nation: Global Perspectives on "America's Best Idea" (2016), co-edited with Adrian Howkins and Jared Orsi. He is now working on a history of the U.S. national parks and the National Park Service, with emphasis on the far West and the Pacific.