The Pioneer, The Conservationist and The Preservationist: How Buffalo Bill Cody, Gifford Pinchot and Horace Albright Shaped Modern Land-Use in the American West
Jeremy Johnston
Tate Endowed Chair of Western History, the Goppert Curator of the Buffalo Bill Museum and Managing Editor of the Papers of William F. Cody at the Buffalo Bill Center of the West in Cody, Wyoming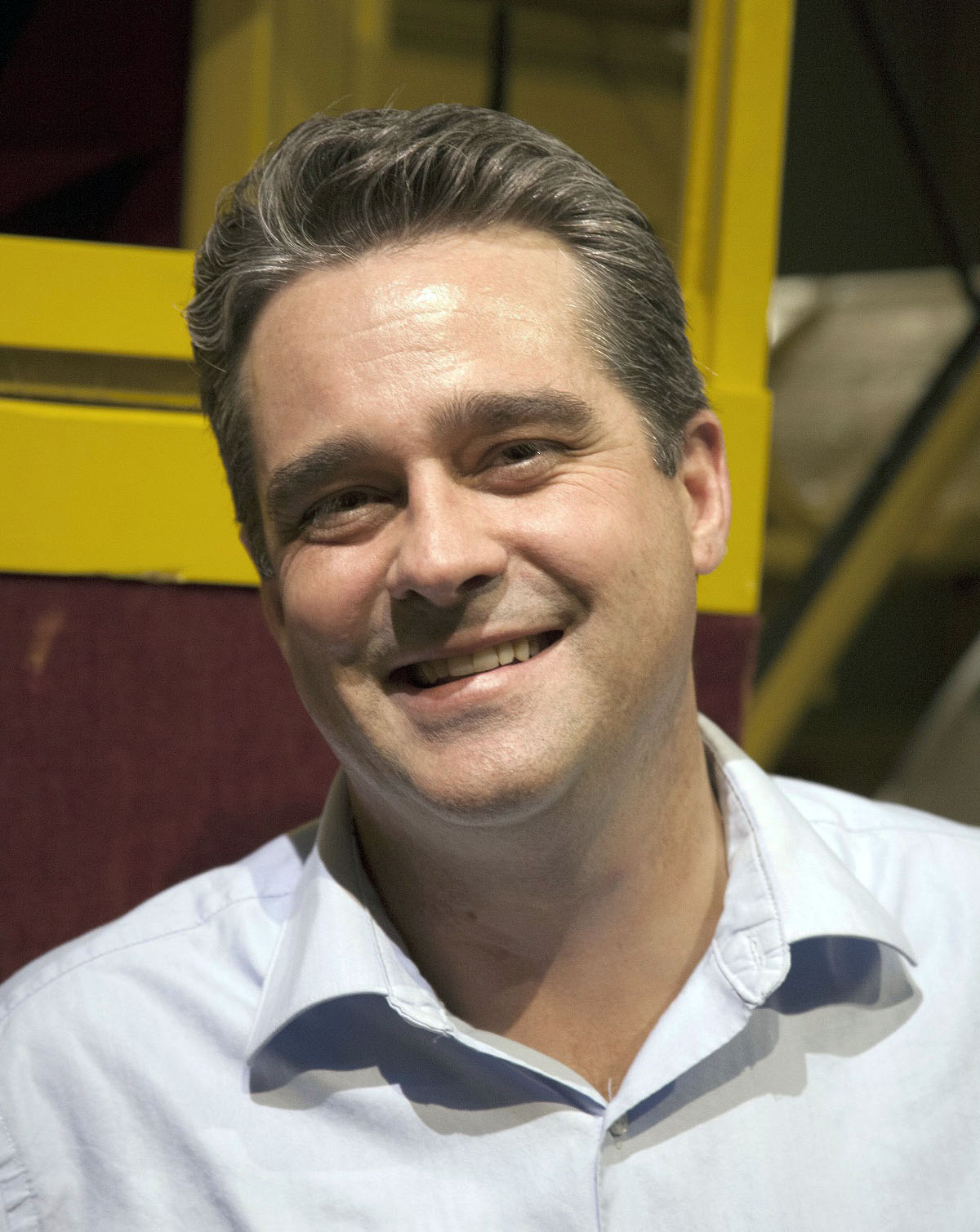 Time and Location
Date: Monday, November 13, 2017
Time: 6 PM
Place: Hager Auditorium, Museum of the Rockies
A reception will follow the lecture in the museum lobby.
This lecture is co-sponsored by the Burton K. Wheeler Center for Public Policy.
Watch the video of Dr. Johnston's talk
Summary
Despite the great differences regarding economic development, conservation and preservation issues noted by later historians, it cannot be denied that three men—Buffalo Bill Cody, Gifford Pinchot and Horace Albright—greatly shaped modern land-use in the American West. William F. "Buffalo Bill" Cody's life strove to develop a modern agricultural and tourist economy in the Big Horn Basin by advocating a pioneer policy of "first in time, first in right." Gifford Pinchot spearheaded the creation of the United States Forest Service in 1905, shaping current conservation practices within the Shoshone National Forest based on the principle of "the greatest good for the greatest number." Horace Albright played an instrumental role in creating the National Park Service in 1916 and served as Superintendent of Yellowstone National Park from 1919 to 1929, advocating preservationist policies to protect National Parks for future generations. These three individuals planted the seeds for the evolution of modern land management practices and conflicts regarding land-use. Johnston will examine how these three individuals shaped the modern landscape and how their collective legacies are relevant to current debates shaping the future of not only the Yellowstone Ecosystem and the Big Horn Basin, but also throughout the American West.
About the speaker
Jeremy M. Johnston, Ph.D. is the Tate Endowed Chair of Western History, the Goppert Curator of the Buffalo Bill Museum and Managing Editor of the Papers of William F. Cody at the Buffalo Bill Center of the West in Cody, Wyoming. Johnston recently earned his Ph.D. in history from the University of Strathclyde in Glasgow, Scotland. His dissertation considered the personal, professional and public interactions between Theodore Roosevelt and Buffalo Bill Cody. He attended the University of Wyoming where he received his B.A. in 1993 and his M.A. in 1995. He taught at Northwest College in Powell, Wyoming for over fifteen years. His courses focused on Wyoming and Western history. His writings have been published in Annals of Wyoming, Colorado Heritage, Points West, Readings of Wyoming History, The George Wright Forum, Yellowstone Science and various regional newspapers. He recently co-edited an annotated edition of Ernest Thompson Seton's book, Wahb: The Biography of a Grizzly, with Chuck Preston, which won the 2016 National Book Award for classical works. He is the recipient of the 2006 Coke Wood Award, sponsored by Westerners International, for his article "Progressivism Comes to Yellowstone: Theodore Roosevelt and Professional Land Management Agencies in the Yellowstone Ecosystem." Jeremy is a past-president of the Wyoming State Historical Society. He has appeared in various Wyoming PBS documentaries, including Roy Barnes: Rocky Mountain Cowboy and Wyoming Voices. He enjoys spending time outdoors hiking, fishing and hunting -- especially with his wife Amanda and his three children Jaxon, Sam and Alexa.