Wind for Schools Locations
Click on a location above to learn more about the school in that town (will open in a new window)
In Fall 2008 five Skystream 3.7 Wind Turbines were installed through the Montana Wind for Schools program. One is located on MSU property near the Engineering complex, and four additional turbines were installed at K-12 school sites around Montana. A Live Turbine Monitoring page is on-line at MSU, and displays real-time turbine performance and links to archived data.
Six additional Skystream turbines were installed at K-12 schools during summer 2010.
Wind for Schools Websites
2008 Installations
2010 Installations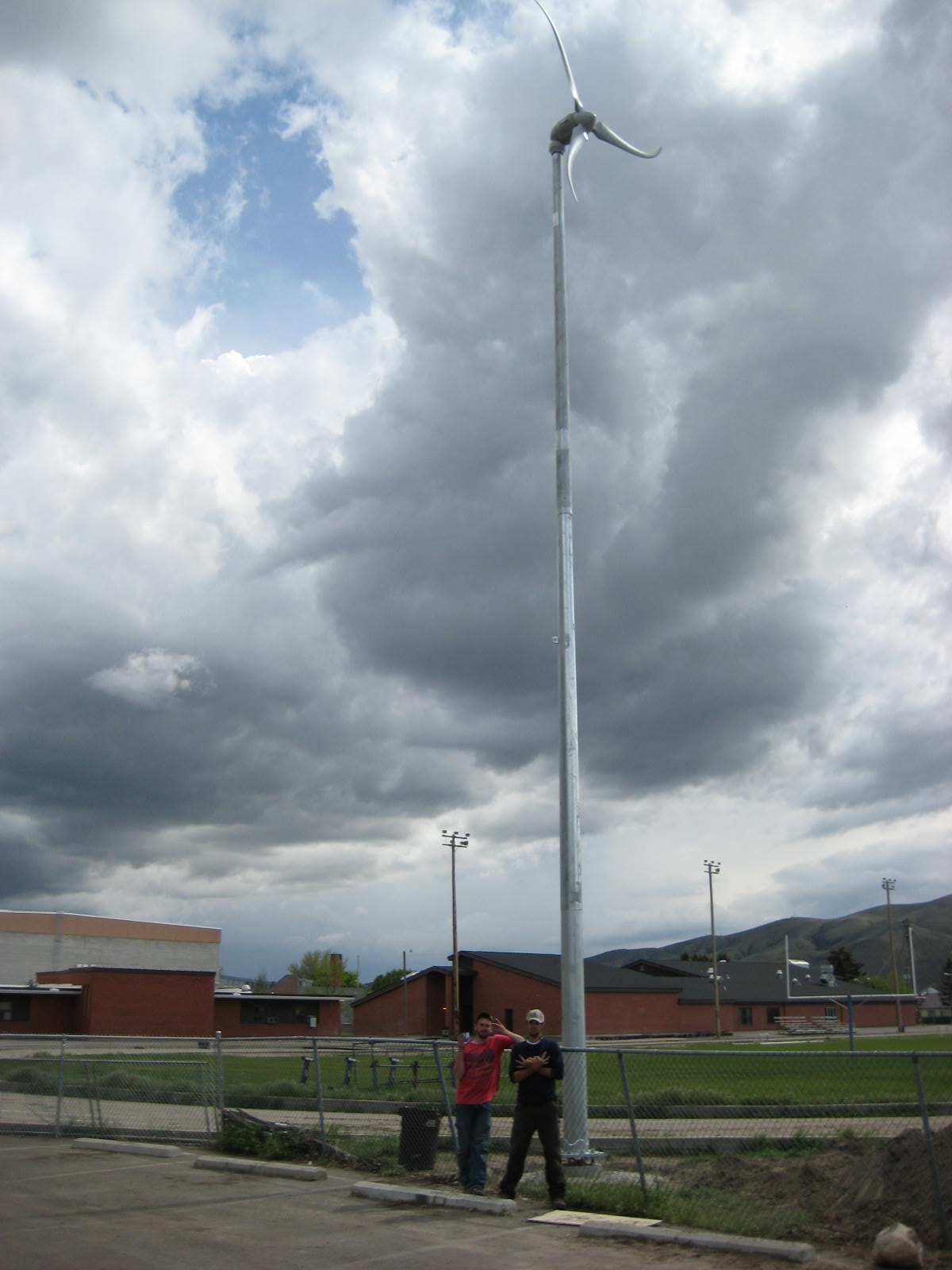 *Weather Data provided from WunderGround.com
---
The Skystream 3.7, developed by Southwest Windpower, was used for the WFS sites along with MSU. With an integrated power inverter and quiet operation, the Skystream 3.7 turbine is ideally suited for residential applications. It is designed to operate in Class 2 winds sites and is capable of generating 2.4 kW in a 29 mph wind. To learn more about this turbine check out the Skystream Spec Sheet. Currently the turbine is being setup to stream data to the web site, check out the latest data by visiting the MSU Turbine Data Page.