WWAMI Admissions Interviews in Bozeman, Montana
Congratulations on your interview!
We are pleased to announce that Montana will again host regional interviews in Bozeman. Interviews for Montana WWAMI applicants will be held at Montana State University January 5-9 and February 17-20, 2015. If you would like to visit the Seattle campus, you may make arrangements to do so some time after your interview in Bozeman.
The faculty, students, and staff of the WWAMI Medical Education Program at Montana State University and at the University of Washington School of Medicine look forward to introducing you to WWAMI and its programs. The purpose of this website is to help you locate the information you need to make the most of your interview day.
Interviews for applicants from Montana will have one to two members of the Montana Admissions Committee and one from Washington as part of the interview panel. The committee knows how much rests on this meeting, and many of them have gone through this process before. They are not "out to get you" but want more in-depth information about who you are and what motivates you to become a physician.
Candidates are reviewed by the Executive Committee at the first meeting that follows the interview. At this meeting, one of three things will happen: you may be accepted, you may be rejected, or you may continue to be under consideration. Some applicants who interview in January remain under consideration until the final decisions are made in late March. Members of the admissions committee often wait to act on applications in order to see how they compare to the total applicant pool. We hope the time frame of the decision-making process does not cause you undue stress.
For a more in-depth description of the entire UWSoM admissions process as well as Seattle interview information, please click here.
Please contact our office if you need additional information.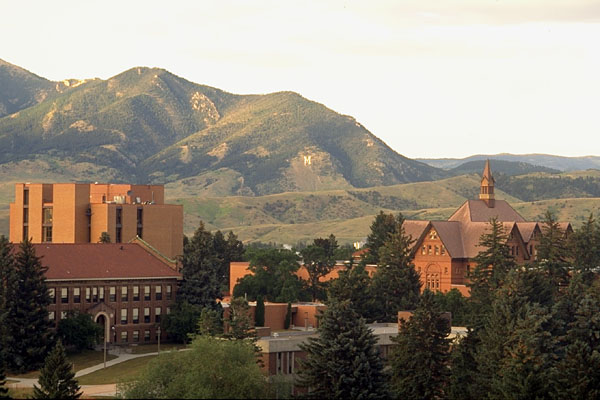 Ashley Siemer
WWAMI Medical Education Program
Montana State University
308 Leon Johnson Hall
Bozeman, MT 59717
Phone: (406) 994-4411
Fax: (406) 994-4398
E-mail: wwami@montana.edu
Interview Schedule:
Morning Interviews:
8:00 - App 1
9:00 - App 2
10:00 - App 3
11:00 - Talk
11:30 - Tour
12:00 - Lunch w/ current WWAMI students and Q&A
Afternoon Interviews:
1:00 - App 4
2:00 - App 5
3:00 - App 6
Please arrive at least 15 minutes prior to your interview. If your interview is in the afternoon, please arrive no later than 11:00am to participate in the talk, tour and lunch.
**Please report to Strand Union Building Room 235.
**Monday Interviews begin at 9:00am. Tuesday through Thursday interviews begin at 8:00am.