Basic Information for E2014 WWAMI Students
Steps to Complete:
1. Application to MSU
You received the link to complete the MSU Non-Degree Graduate Student Application. Please complete this before June 30 in order to preregister you for classes.
2. Financial Aid
E2014 estimated expenses are as follows:
| | | |
| --- | --- | --- |
| | Tuition and fees* (including MSU Health Insurance) ($5,017.83/semester) | $10,036.00 |
| | WWAMI Lab Fees ($300/semester) | $ 600.00 |
| | University of Washington Health Sciences Immunization Program (HSIP) | $ 105.00 |
| | Montana Tuition Surcharge for WWAMI students | $4,832.00 |
| | Health Insurance (MSU Insurance) ($1132.50/semester) | $2,265.00 |
| | Books, Supplies and Equipment (including medical exam instruments) | $2,300.00 |
| | Housing and food | $12,000.00 |
| | Computer | $2,000.00 |
| | Other | $3,000.00 |
Financial Aid is disbursed quarterly through the University of Washington, based on the official UW academic calendar and these disbursements do not coincide with tuition due dates at MSU. Each disbursement includes the money to pay 1/3 of your tuition. Remember that you will have to pay expenses (rent, fees and tuition, etc.) at Montana State University in August, and you will not receive financial aid from the University of Washington until early September unless you have made the appropriate arrangements for a WWAMI short-term loan. Application must be received by the UWSOM Financial Aid Office by June 27, 2014 at the SOM Financial Aid Office. It is extremely important to take care of this now. Your short-term loan check will be available at the WWAMI office in August. This budget with the exception of tuition is the same as all first year WWAMI sites.
Diane Noecker
Financial Aid
T-557 HSB, Box 357430
University of Washington
School of Medicine
Seattle, WA 98195
(206) 685-2520
dnoecker@u.washington.edu
3. Fee Payment
We will register you for your classes on or after July 1, 2014. You will not receive a bill in the mail. Bill Confirmation (Fee Payment) is due August 8 by 4:30 p.m. with the Student Accounts Office by Mail (Box 172480), or via the web www.montana.edu/myinfo under "MyInfo" and select "Electronic Billing and Payment", or pay by credit card/e-check. If you have questions E-mail studentaccounts@montana.edu.
University BusinessServices
Montana Hall 102
Montana State University
Bozeman, MT 59717
(406) 994-5727
4. Immunizations
Montana law requires that students be immunized against certain preventable diseases before they are allowed to register. The Health History Form that we sent you lists the MSU immunization requirements. You should have a health care provider document any immunizations that you have had, administer any immunizations that you need and sign the Health History form. You will also need to have a tuberculosis skin test done after July 1, 2013 or it can be done shortly after orientation. The HSIP fee covers the cost of an annual PPD (tuberculin skin test) and annual flu shot, as well as the cost of any testing and initial prophylaxis should you experience an exposure to blood and/or body fluids in the course of your four-year (or more) medical school curriculum. Return your Health History Form to the WWAMI Program.
5. Housing
Most students live off campus in housing that they find through newspaper ads, craigslist, or referrals.
If you are interested in on campus housing, you should apply as early as possible. Only graduate or family on-campus housing is suitable for WWAMI students. Contact the Family and Graduate Housing Program at: http://www.montana.edu/fgh/application.php to download an application. For other housing options contact the WWAMI office.
6. Orientation
Orientation activities for the entering class of 2013 will begin with check-in at 8:00 a.m. on Monday, August 18, 2014 in Leon Johnson Hall Annex Room 346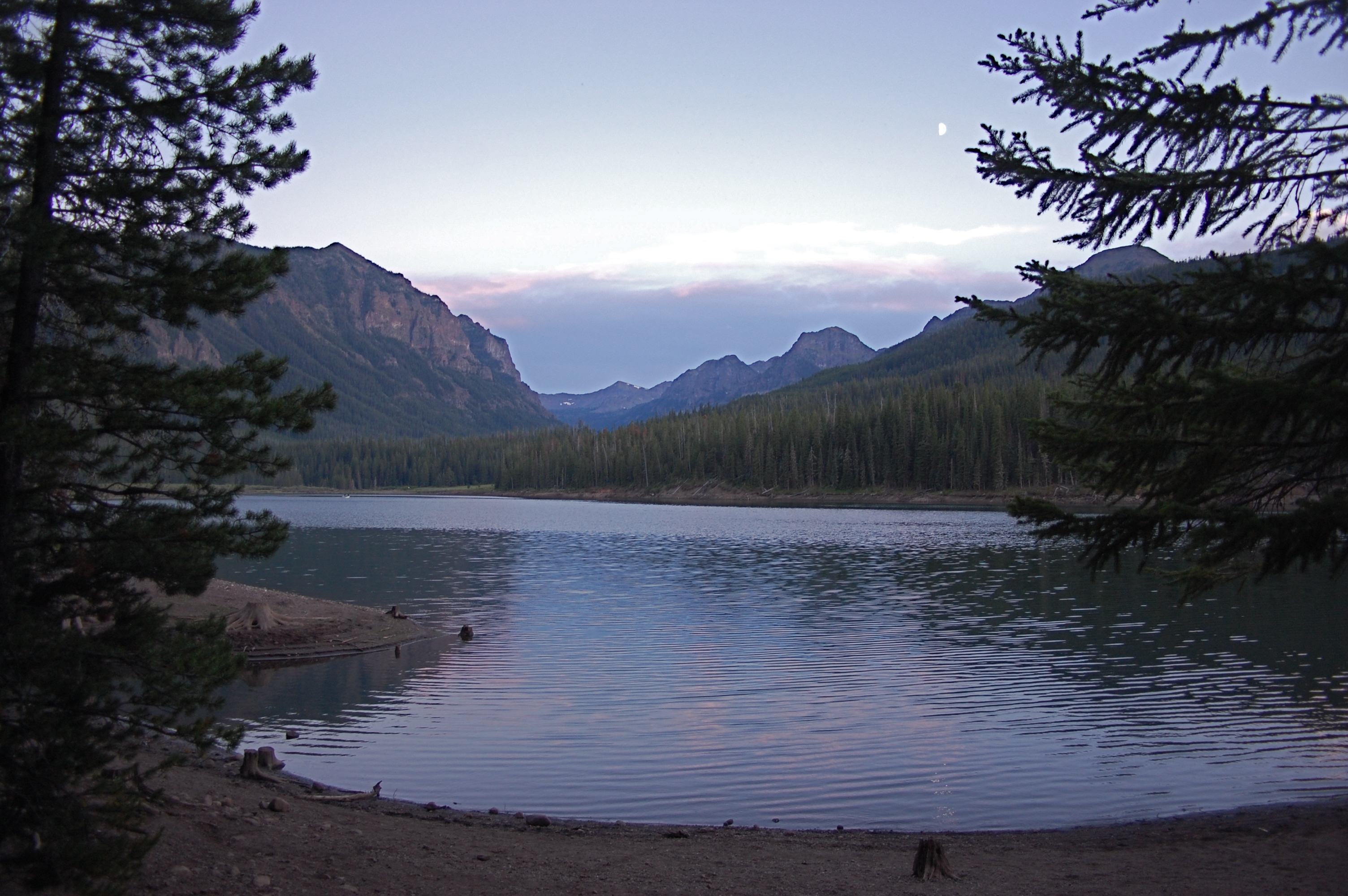 on the MSU campus. Activities include an overnight expedition in Hyalite Canyon on Monday, August 18. We have found that spouses and significant others are an integral part of the social activities of WWAMI students, and are encouraged to attend any of the orientation activities, including the overnight component. Classes begin Wednesday morning, August 20.
The overnight stay at Hyalite requires that you bring a sleeping bag, sleeping pad, soap, towels, warm clothing, etc. There are numerous cabins, enough for several choices in accommodations - group housing, separate cabins for couples, etc. Each unheated cabin is furnished with wooden bunks and lights; there are large bathrooms, shower facilities, and a large dining hall.
For a map to Hyalite Youth Camp and a complete schedule of events visit: http://www.montana.edu/wwwwami/orientation_info.html
7. Buying Books & Equipment
We recommend that you not buy books until you first meet with your instructors or have spoken with them.
The University of Washington has instituted a requirement that students have laptop computers. For specifications please check UW's IT link: http://www.washington.edu/itconnect/forstudents.html. The cost of a computer is not included in your budget until you purchase it and send the receipt to Diane Noecker, Financial Aid Director.
8. Preceptorship
The preceptorship is an essential part of the first year curriculum. The Preceptor Director will attempt to match you with a primary care physician coinciding with your interest. You will meet with this physician at least six times per semester. It is an opportunity to experience clinical practice and at the same time appreciate the relevancy of study in the basic sciences.
MEDS 516 Clinical Preceptorship
9. Your Current Address / E-mail Address
Please let us know where you can be reached during the summer to send important info. We will also need your e-mail address as soon as you receive it.
If you have questions please call us (406) 994-4411, or send an e-mail to: wwami@montana.edu.
Please make sure the WWAMI office has your current address at all times.