2013 ASMSU Homecoming King and Queen Spencer Dahl and Dani Clark!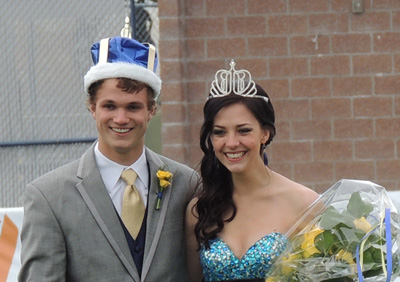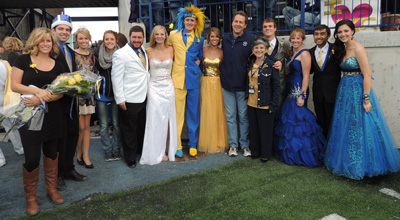 The parade was a huge success! I would like to thank everyone for their fantastic entries and floats.
The winners this year are:
1st Place Bridger Orthopedic
2nd Place MT Crane Service
3rd Place Bozeman Public Waste
Thank you to our wonderful parade volunteers, the Pre Vet Club!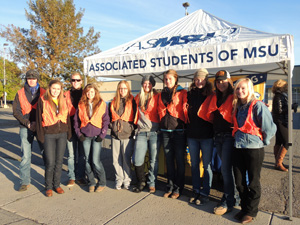 Thank you to all who participated in the office decorating contest!
The winners this year are:
1st Place Facilities Planning, Design & Construction
2nd Place Hapner Hall
For more information contact:
Laura Frazee
ASMSU Spirit Director
994-3592
asmsuspirit@msu.montana.edu
MSU Alumni Association link