Dates:
March 4, 22, 26
Cost: Free and open to the public
Panel Series
The Science of Sound: Decomposing Music
March 4 at 7:30 p.m. | Reynolds Recital Hall
Music presents a fascinating field of study because it transcends so many different disciplines: psychology, religion, mathematics, sociology, anthropology, history, physics, philosophy, neurophysiology, engineering, and even economics and political science. Montana State University faculty Greg Young -Director of the School of Music, Rob Maher - Department Head of Electrical and Computer Engineering, John Miller - Professor of Cell Biology & Neuroscience and Bill Clinton - Instructor in the School of Architecture collaborate will lead a fascinating and diverse tour of the science of sound and musical acoustics through a unique combination of live music performance, signal analysis, and interactive audio-visual exploration involving both the performers and the audience. Please join us for a special evening exploring the boundaries of music.
Opening reception at 7:00 p.m.
MSU Calendar Event

Facebook Event
The Science of Space: Building the Future
March 22 at 7:00 p.m. | Gaines 101
Scientist, architects, filmmakers, and designers envision the future of our built and lived environments through drawings, models, writings and film. Although these future environments, along with the science, technology and society associated with them, do not yet exist, we nevertheless attempt to predict the future with only the present as our guide. Does our present day science and design lead to our vision of the future or does our vision of the future shape our science and design?
The answers may well lie with our panelists. Joining us for this conversation is theoretical physicist and Colbert Report guest, Lawrence Krauss. He serves as the Director of the Origins Project at Arizona State University and author of The Physics of Star Trek and more recently, The Universe from Nothing. Krauss will join and MSU Architecture faculty David Fortin whose research extends to the crossovers between architecture and science fiction. Fortin is currently completing a book titled Architecture and Science-Fiction Film: Philip K. Dick and the Spectacle of Home. Rounding out the panel is Architecture faculty Bill Rea who previously served as a set designer and art director on numerous feature films, including Titanic, True Lies and Ali. This fascinating panel will explore the relationships between architecture and science-in particular the area of science fiction-and their influence on our imagination and the environments we have yet to create.
MSU Calendar Event

Facebook Event
Presidential Panel: Art of Science/Science of Art
March 26 at 7:00 p.m. | SUB Ballroom A
Moderated by MSU President Waded Cruzado, join us for a conversation about the big questions framing the relationship between science and art. Expect a wide-ranging conversation fueled by the experiences, insights and perspectives of and international panel of scientists who explore art and artists who explore science. Dr. David Kaiser, American physicist, author and historian of science from the Massachusetts Institute of Technology; Dr. Victoria Vesna, media artist, researcher and professor from UCLA Department of Design; Dr. Stephon Alexander, a jazz saxophonist and physicist focusing on theoretical cosmology, quantum gravity and particle physics at Dartmouth College; Dr. Gavin Parkinson, lecturer at The Courtauld Institute of Art and author of Surrealism, Art and Modern Science and Relativity, Quantum Mechanics, Epistemology. After the panel the MSU School of Music jazz group The Elevators will play with Stephon Alexander.
MSU Calendar Event

Facebook Event
Panel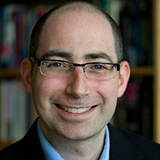 Dr. David Kaiser
Massachusetts Institute of Technology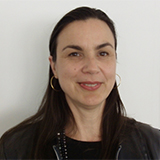 Dr. Victoria Vesna
UCLA Department of Design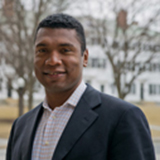 Dr. Stephon Alexander
Dartmouth College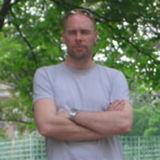 Dr. Gavin Parkinson
The Courtauld Institute of Art
Moderator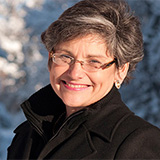 Dr. Waded Cruzado
Montana State University