Links for:
Welcome to Montana State University in Bozeman, Montana. We are excited to host you here in the Northern Rocky Mountains and Gallatin Valley.
Incoming students are students that are coming from another university and are exchanging to MSU-Bozeman for either a semester or entire academic year.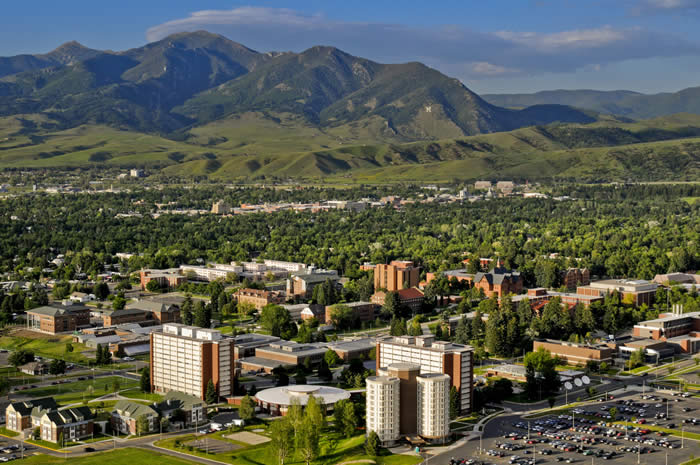 (Montana State University campus and Bozeman, looking northeast toward the Bridger Montain Range)


PLEASE NOTE: Incoming students need to complete the Application for Exchange, Immunization Record Form, and Tuberculosis Screening Form. Payment of the Program Fee is also needed when applying.
Please send all of these at the same time to:
Karen Steele
130 Gaines Hall
PO Box 173000
Montana State University
Bozeman, MT 59717-3000.
Program fee of $30.00. Check or money order made out to MSU NSE Program.
Lindsey Harrington (University of New Hampshire to MSU, Fall 2012) shows her Bobcat pride while posing with "Spirit."
"My time here at Bozeman has been an absolutely amazing opportunity. This exchange has been a huge learning experience for myself and has opened my eyes to a beautiful place within the US filled with numerous outdoor activities. From fishing to hiking to sightseeing, I was able to experience it all in between classes and on weekends. I couldn't have asked for a more exciting and rewarding journey."