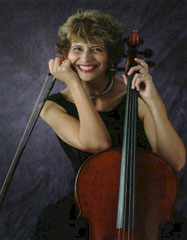 "We are all inventors, each sailing out on a voyage of discovery, guided each by a private chart, of which there is no duplicate. The world is all gates, all opportunities."
Ralph Waldo Emerson speaks directly to the spirit that guides the Honors Program here at Montana State University. Our prime objective is to help open those very gates for you: to provide you with opportunities to gain the knowledge and experience necessary to permit you to reach your full potential. You will be accompanied on your journey by like-minded and highly motivated students, eager to excel academically, explore new vistas, to lead and to serve. You will be guided and supported by distinguished and dedicated faculty members, in seminar and small classroom settings.
Honors students are fully integrated into campus life, and have served with distinction in our student government, the Leadership Institute, Engineers Without Borders, as writers for the Exponent, members of the University Symphony, and more. Our students serve as mentors in the public schools and are actively involved in numerous community service projects in Bozeman and beyond. Our students regularly work side-by-side with leading researchers on campus.
In recent years, honors students have received the prestigious Rhodes, Marshall, Mitchell, Goldwater, Udall, and Jack Kent Cooke scholarships. Honors alumni have likewise gained admission to the nation's top graduate schools and are enjoying successful and rewarding careers.
In addition to exciting seminar and course offerings, the Honors Program also sponsors an annual "Great Expeditions" journey. Recent student expeditions have included travel to South Africa, Ireland, Brazil, and Russia. In May of 2013, we will visit Nepal, Cuba, and the Galapagos Islands.
Our offices are conveniently located in the Atkinson Quadrangle. Sheltered by many mature trees and fronted by an inviting lawn, we believe you will find a haven here in the historic "Quads."
If you would like to learn more about the Honors Program, please feel free to stop by our offices. Alternatively, you may request additional information by e-mail or complete an honors application.
It will be our privilege to help you to find your path. The world awaits and urgently needs your unique gifts!
Dr. Ilse-Mari Lee, Director
University Honors Program