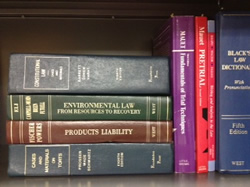 NEW COURSE - FALL 2013
US 140 - Intro to Law and the Legal Profession (1 credit)
This course is a great opportunity to explore your interest in law school and careers in the law. In Intro to Law and the Legal Profession, we'll explore the process of a legal education, identify areas of possible interest for careers in the law, and develop an understanding of the law school process. The final class sessions will be devoted to guest speakers from the legal community.
PRE-LAW CLUB
We now have a pre-law club on campus!
Check back for meeting dates and guest speakers.
LSAT - June 2013 Test Date and Deadlines

Test Date - Monday, June 10, 2013
Registration Online, by Mail, or by Telephone - May 7, 2013 (receipt deadline)
Late Registration by Mail - May 14, 2013 (receipt deadline)
Late Registration Online or by Telephone - May 17, 2013 (receipt deadline)