Prepare for a career within the diverse field of higher education by attaining the fundamental skills and understandings necessary to work within the worlds of adult education, administrative offices within higher education or student affairs.
Adult & Higher Education –

Master of Education (M.Ed.), Doctor of Education (Ed.D.) or Doctor of Philosophy (Ph.D.)

Montana State's graduate program for educators in Adult & Higher Education focuses on three areas of specialization: Adult Education, Higher Education and Student Affairs. All three specializations ground candidates in the pedagogical skills needed to reach adult learners, including student psychology, course and program management, research methodologies, development theory and program evaluation. In the Ed.D. program, the candidate's study may further narrow down into preparing to become a leading scholar in the field or a leader in a variety of post-secondary settings.
Researchers in the Adult & Higher Education department include associate education professor Dr. Tricia Seifert, who recently released the board game Success Prints Crash Course, which simulates a student's first semester of college and prepares high school and first time college students for the "hidden curriculum" and culture of university.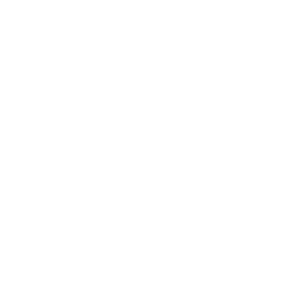 Choose Your Path
With three options – Higher Education, Student Affairs or Adult Education – the Higher Education program at Montana State has a variety of avenues to support your professional interests. CPED Member
The College of Education, Health and Human Development is a proud member of the Carnegie Project on the Education Doctorate. Adventure Awaits
LendEDU has ranked MSU #1 in Outdoor Recreation, due to its proximity to world-class skiing, blue-ribbon rivers for fishing and seemingly endless hiking opportunities, as well as access to rental equipment from the ASMSU Outdoor Recreation Program.
Fund Your Education
The Graduate School at Montana State is dedicated to helping students secure funding during their time at MSU. Some resources the Adult & Higher Education program and Graduate School offer includes:
Additionally, most of our incoming graduate students are funded with graduate assistantships throughout the fall and spring semesters, with the possibility of summer employment as well. More information, as well as a list of available graduate assistantships and their job descriptions, are available on the Department of Education website.
College Teaching Certificate
Montana State's Adult & Higher Education program offers an additional Certificate in College Teaching to develop and promote exemplary teaching amongst graduate students, aspiring faculty and current faculty wanting to enhance their teaching skills.
The College Teaching Certificate is comprised of 12 credits and can take between one and two years to complete. For more information, including application requirements and deadlines, reach out to the Adult & Higher Education Graduate Program Assistant or read more on the Adult & Higher Education program's website.
Admissions Requirements
Each program within the Graduate School at Montana State has its own particular requirements for admission, and the Adult & Higher Education program is not different. Below are the criteria and admissions material that should be used as a guide to help as you apply to our graduate programs:
Resume or curriculum vitae
Submission of GRE or MAT scores for both M.Ed. and Ed.D. applicants. There is no minimum score requirement and are considered holistically as part of the entire application. Test scores may not be over five years old at time of application
An official transcript from all universities attended
A personal essay, 2-3 pages double-spaced. Briefly describe your background, prior professional and leadership experience, why you are interested in our program, and how you plan to use your degree
Three professional references. All letters should be from individuals qualified to assess your ability and potential as a graduate student and/or be able to attest to your work ethic and professionalism
For international applicants: a TOEFL score of 80, IELTS score of 6.5 or PTE score of 54 is required if you come from a country where English is not the official language. Additionally, submitting evidence of financial support or proof of funds, a copy of the applicant's passport and degree certificates will be required
Although the Graduate Program at Montana State does practice rolling admissions, the Adult & Higher Education program follow these deadlines for each semester:
Priority for graduate assistantships: February 1
Fall: April 1