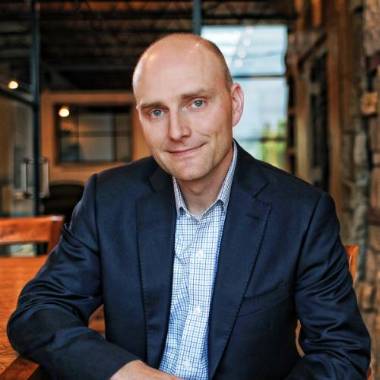 We would like you to meet Eric Flynn '02, an MPAc alum from Townsend, Montana, who is now a Principal at Wipfli in Bozeman, Montana.
Why MSU? "I had opportunities to attend the Air Force Academy, Stanford, and MSU. MSU offered the best scholarships, community, and education options. The overall value for the quality of the education made it an easy decision."
He found that the willingness of the faculty to be available and assist in career planning/decisions were most helpful as he was debating a few potential paths and he also received some great advice and career placement from relationships with the faculty. Also, both the Finance Club and Accounting Club provided a great network that he only realized after he had left MSU
Before joining Wipfli Financial, Eric was the chief operating officer at Bitterroot Capital Advisors, LLC., a high net worth financial advisory firm. Throughout his experience there, he has coordinated tax planning, estate planning, complex investment and entity structures, full-service family planning, investment research and traditional wealth management.
Outside of work, Eric is very active on various boards and committee's for Bozeman Health hospitals and Montana State University-Bozeman's Jake Jabs College of Business and Entrepreneurship's (JJCBE) Dean's Advisory Council. He's also a board member for the CFA Society of Spokane, where he helps host many events for the finance community, including speaking regularly at CFA regional conferences.
When asked about her experience with our program, he says, "Looking back, completing the MPAc program was one of the best decisions I made in my life."