Profile: Stacey Scott '02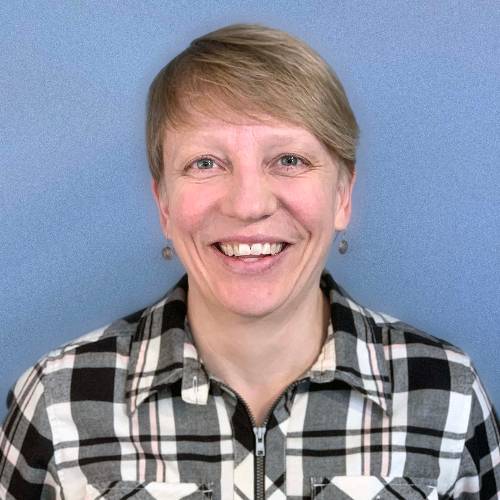 We would like you to meet Stacey Scott '02, an MPAc alum from Billings, Montana, who is now a National Sales Manager for West Paw in Bozeman, Montana.
Why MSU? "It was not a well thought out plan… I'd looked at other universities – I was pretty convinced I'd be a marine biologist & study whales – but the cost was out of reach. A good friend suggested MSU & I was in."
She found the access to professors invaluable. Beyond providing her the education she needed to successfully start a business career, many became mentors and friends. Accounting Club was a great way to solidify relationships with peers and professors, practice team projects and have the opportunity to travel. Beta Alpha Psi was similar but allowed me to network outside of the Accounting discipline.
As National Sales Manager for West Paw, Stacey has the privilege to lead a team of 5 fantastic individuals selling dog toys, beds, collars and leashes made right here in Bozeman. The sales team provides sales & support to over 6,000 retail partners across the US and 40 countries globally.
What are some ways you have been able to give back to the community and MSU? "I've had the good fortune to remain in Montana since graduation. My work has been in organizations that have promoted healthy behaviors, supported Montana manufacturers with engineering and business services as they start up or continue to grow their operations, and currently in a small Bozeman business that provides jobs to over 70 people, chooses to give generously to the community and its employees as well as operate in a socially & environmentally conscious manner. I've also had the opportunity to interact with MSU students both as an instructor and guest speaker."
When asked about her experience with our program, she says, "MPAc was the most difficult and simultaneously fun time I had with my peers and professors. To this day, I'm in regular contact with many of them both personally & professionally. It taught me the skills to and immense benefits of tackling big projects with a team"