Outreach Programs & Initiatives
A core component of the Jake Jabs Center for Entrepreneurship is its dedication to outreach programs. There is a sincere belief and commitment among the faculty and administration of the MSU Jake Jabs College of Business & Entrepreneurship (JJCBE) that this entrepreneurship program can make a significant contribution to the economic development of the state of Montana and its people. Here are some programs and initiatives that do just that.
PRO BONO CONSULTING COURSES/SEA INTERNS

Working with Clients (Businesses & Organizations)

The content and direction of the project depends primarily on the client company's initial identification of needs. We encourage clients to identify a specific, meaningful challenge or gap in business strategy or operations that can benefit from research (primary or secondary) and exercise of basic business skills. In previous semesters, students have investigated competitors' advertising and marketing behaviors, created customer databases, researched regulatory issues, identified and validated markets for new products, and compiled intelligence on companies as potential partners for bringing new technologies to market. Results from previous projects have been incorporated into client-companies' marketing materials, commercialization plans, funding proposals, and conference presentations.
For more information or if you have questions, please email [email protected].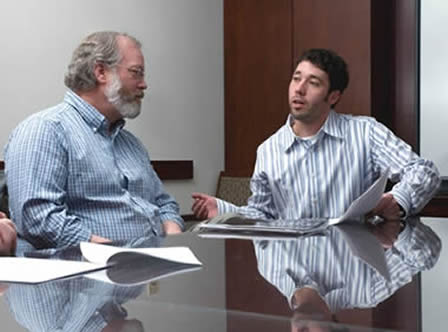 This event is a day of education, motivation, information exchange, and networking geared towards high school students interested in entrepreneurship and business. This event has evolved into the Montana Summer Startup Academy.
OTHER GUEST SPEAKERS AND PRESENTATIONS
Recent:
Scott Marlette, co-founder of GoodRx
"Building a Product and a Career on the Fly: Lessons in Failure, Iteration and Perseverance"
Monday, February 3, 2020
5:00-6:00 pm
SUB Ballrooms BCD
https://www.montana.edu/calendar/events/32791
Past:
Feb 19, 2019: "What are Emerging Experiences?" with Marc Maleh, Global VP of Emerging Experiences at Huge.
April 27, 2017: "Resource Rendezvous"— State & Local business resource organizations
March 30, 2017: "The Power of Data, Design, and Dreams..."—R/GA, Havas, and Kickstarter
April 14, 2016: "Anticipating the Wave of the Future: How R/GA Helped Two Brands Evolve"—R/GA NYC Team
March 10, 2016: "How Design Research Impacts Our World"—Nate Bolt, founder of Ethn.io (Read the Q&A here)
September 11, 2015: "Bootstrapping a Green Drink Business"—Shauna Martin, founder of Daily Greens
March 19, 2015: "Making and Marketing Brands in a Connected World"—R/GA NYC Team
January 29, 2015: "A Conversation from the Top: National Executives from Northwestern Mutual on Ethics & Careers"
September 10, 2014: "Building to Learn: How Design Thinking Can Help Bring Change"—Dr. Jim Patell
March 18, 2014: "Internal Startups: How Nike and R/GA Built the FuelBand"—R/GA NYC Teaml
June 18, 2014: "Anatomy of a License: Tips, Traps and Best Practices"—expert licensing and international lawyers
Oct 24, 2013: "Lessons Learned on Expert Entrepreneurship from the View of Successful Venture Investing"—Dr. Rob Wiltbank
February 20, 2013: "Social Entrepreneurship: My Venture Changes the World. Can Yours?"—Charles Best, DonorsChoose.org