Career & Employment Information
Our graduates have accepted positions with a wide range of national, multi-national, and Montana-based organizations. This page includes information about employment rates, positions that recent graduates hold, as well as those positions held by older alumni.

Featured Alumni: Nicole Jones, B.S. Business (1997)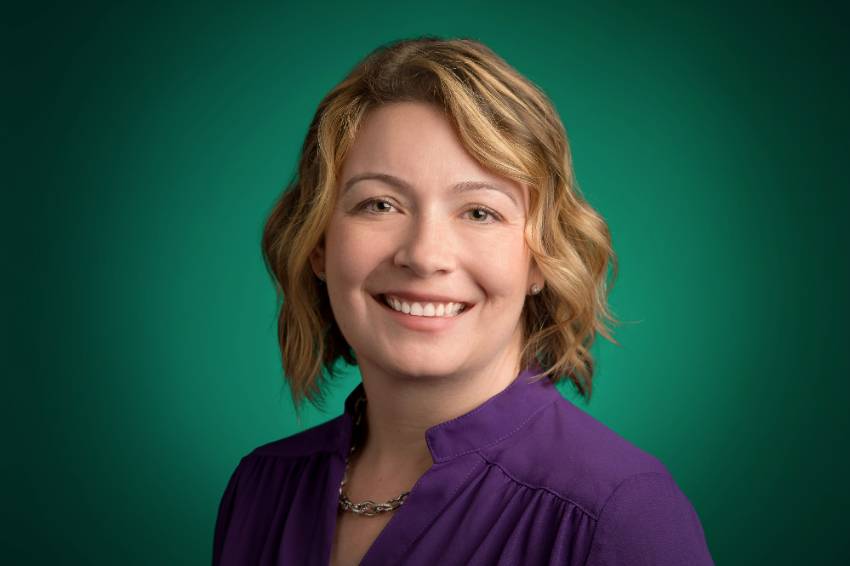 As senior law enforcement and security counsel for Google, Nicole Jones is fluent in the language of cybersecurity and privacy. Originally from Whitefish, the 1997 Montana State University business grad – who went on to earn a J.D. from Stanford Law – provides legal counsel for all of Google's law enforcement-related matters, including thousands of requests from around the world for information about user data. In addition, she works closely with teams of security engineers and investigators to manage fraud, abuse and security issues on one of the world's largest platforms: Google.com. Prior to joining Google in 2011, Jones was an assistant U.S. attorney for the Southern District of California, where she was a member of the National Security and Cyber Crimes section. Click here for the full story...
Featured Alumni: Gustav Radcliffe, B.S. Business with an option in Management (2005)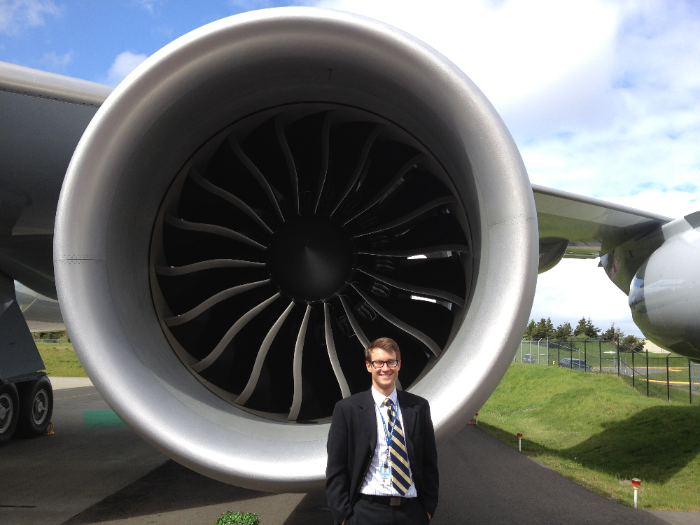 Gus Radcliffe describes himself as a flatlander from Minnesota who was drawn to MSU by the idea of "Mountains and Minds"—an idea that became reality and was validated during his time at MSU. After a very circuitous path, Radcliffe has found his way back school to pursue an MBA, at Harvard University.
"The intellectual challenge provided by my best professors was phenomenal," Radcliffe said. "What [my professors] share is a drive to facilitate more than rote memorization of facts and figures; they set high expectations and sincerely challenge students to think critically about the world, even if it isn't always appreciated by students. That willingness to push students outside of their comfort zone is truly special," Radcliffe added. Click here for the full story...
Featured Alumni: Vanessa Bakken, B.S. Business with an option in Marketing (2017)

When Vanessa Bakken and Vanessa Walsten teamed up in 2016 for a class project at Montana State University, they had no idea it would turn into a business that helps prevent food waste with products available statewide.
Bakken, who graduated in 2017 with a degree in business marketing, and Walsten, who studied sustainable food and bioenergy systems and graduated in 2018, were enrolled in an interdisciplinary farm-to-market class. As partners for the class's final project, Bakken and Walsten were paired with a local organic farmer and tasked with creating a value-added product for his farm.
Walsten and Bakken's final class presentation was so well-received that they decided to compete in a statewide business plan challenge held each spring. There, they received three awards and earned $5,500, which they used to launch their company. Click here for the full story...
In the spring of 2020, they were selected as one of 10 ventures for the prestigious Blackstone LaunchPad Lift Cohort. Click here for the full story...
Career Destinations (Self-Reports)
Each year Career, Internship & Student Employment Services at Montana State University conducts a survey to determine placement rates and salary survey information from recent MSU graduates. Graduates were requested to participate in the survey to provide relevant information regarding the transition from college to career/graduate school. The contents of this document reflect the information gleaned from that effort, demonstrating "life after university" with regard to employment, graduate school, salary, location, etc.

Some examples of positions held by our alumni:
Recent Graduates
Team Financial Advisor for Merrill Lynch in Billings, MT (Accounting, 2018)
Senior Accountant at Wipfli LLP in Bozeman, MT (Accounting, 2014)
Audit & Assurance Senior with Deloitte & Touche, LLP in Seattle, WA (Accounting, 2014)
Analyst for BlackRock in Princeton, NJ (Finance, 2018)
Equity Analyst at Hart Capital Management, Inc in Spokane, WA (Finance, 2018)
Credit Review Officer at Stockman Bank in Billings, MT (Finance, 2017)
Sr. Corporate Development & Strategy Analyst for Janus Henderson Investors in Denver, CO (Finance, 2013)
Application Development Associate for Accenture in Detroit, MI (Management, 2017)
Procurement Agent for Boeing Defense, Space, and Security in St. Louis, MO (Management, 2016)
HR Assistant for Amazon Web Services in Seoul, South Korea (Management, 2015)
Subject Matter Expert at Elixiter in Bozeman, MT (Mgmt & Mktg, 2017)
Associate, Video Partnerships at Initiative in Los Angeles, CA (Marketing, 2017)
Producer at R/GA in Tokyo, Japan (Marketing, 2015)

Alumni (5+ years after graduation)

Interactive Project Manager/Digital Media Planner at Flying Horse Communications in Bozeman (Mgmt & Mktg, 2012)
Senior Auditor at Joseph Eve, CPA in Great Falls, MT (Accounting, 2012)
Development Coordinator at Northwestern Mutual in Denver, CO (Marketing, 2010)
Strategy & Business Development at Nike (Nike Air Manufacturing Innovation) in Portland, OR (Accounting, 2009)
VP of Finance at Infogroup in Dallas, TX (Finance 2009)
Logistics Manager at NAVSEA in Washington DC (Management, 2008)
Project Business Manager at Kiewit in Seattle, WA (Mgmt & Mktg, 2008)
IT Director at Triage Consulting Group in Alameda, CA (Management, 2007)
Direct to Consumer Online Marketing Specialist at Black Diamond Equipment in Portland, OR (Mgmt & Mktg, 2006)
Strategy & Product Manager at Perpetual Limited in Sydney, Australia (Finance, 2006)
Financial & Systems Readiness Analyst at Apple, Inc. in San Francisco, CA (Accounting, 2005)
Finance Manager at Amazon in Seattle, WA (Finance, 2005)
VP of Marketing and National Accounts for Bacterin International in Belgrade, MT (Marketing, 2003)
Senior Finance Director at Oracle in Bozeman, MT (Accounting, 2001)
Director of Corporate Accounting & Reporting at Netflix in San Francisco, CA (Accounting, 2000)
CFO for PayneWest Insurance in Billings, MT (Accounting, 1998)
Senior Director, US Tax at Expedia, Inc. in Seattle, WA (Accounting, 1996)
CIO at Montana Dept of Transportation in Helena, MT (Management, 1989)
President of Airwair International Ltd - Dr. Martens in Portland, OR (Marketing, 1985)

Accounting (B.S. and Master of Professional Accountancy/MPAc) Alumni
Shareholder at Anderson ZurMuehlen
Senior Tax Accountant at BDO USA, LLP
Senior Manager for Charles Schwab
Senior at Deloitte
Assurance Partner at Eide Bailly, LLP
Senior at Wipfli (formerly Galusha, Higgins, Galusha PC)
Tax Associate at H&R Block
Partner at Joseph Eve
Manager at Junkermier Clark Campanella Stevens (JCCS) PC
Audit Associate at KPMG
Senior Manager at Moss Adams
Tax Examiner at the MT Dept. of Revenue
Assurance Senior Manager at PricewaterhouseCoopers
Partner at Rudd & Company
The spring 2020 MPAc graduates reported 100% had full or part-time employment or continuing education immediately following graduation. For details, visit Career Destinations.

Click here to see more accounting alumni profiles and stories.