National Association for Multicultural Education (NAME)
NAME's Mission:
NAME is a non-profit organization that advances and advocates for equity and social justice through multicultural education.
Objectives:
To provide opportunities for learning in order to advance multicultural education, equity and social justice.

To proactively reframe public debate and impact current and emerging policies in ways that advance social, political, economic and educational equity through advocacy, position papers, policy statements and other strategies.

To provide the preeminent digital clearinghouse of resources about educational equity and social justice.
Dr. Jioanna Carjuzaa holds a Ph.D. in Multicultural, Social and Bilingual Foundations of Education from the University of Colorado-Boulder. At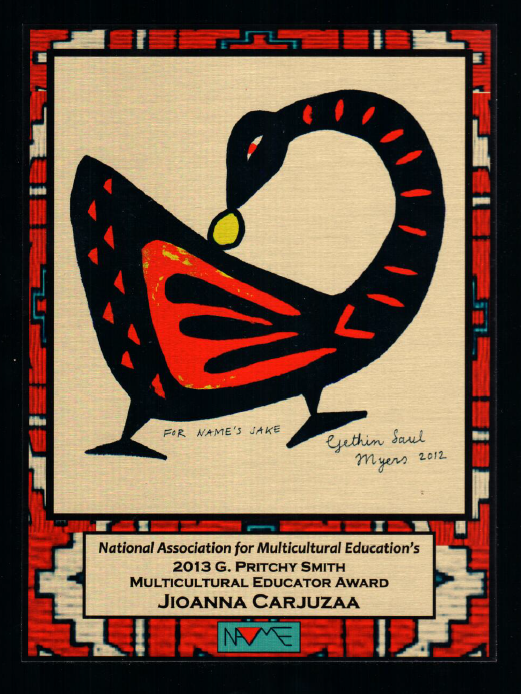 Montana State University she is a tenured professor who teaches courses in education and Native American Studies. She also serves as the facilitator of Indian Education for All (IEFA) professional development opportunities. With her commitment to implementing culturally responsive pedagogy and the personal connections she has in Indian country, Jioanna is considered one of the nation's experts on IEFA.
Jioanna has been active in NAME since 1997, presenting at numerous conferences, as well as volunteering through assignments such as organizing the Conversations with the Authors series and reviewing conference proposals. She was a founder of the Oregon Chapter of NAME (OR-NAME), served as the first President from 2003-2006 and hosted the Inaugural OR-NAME Conference. She was a delegate on the NAME People to People trips to China and South Africa. In addition, Jioanna has an extensive publishing record and has contributed to Multicultural Perspectives, including one of its most downloaded articles ever, "Montana's Indian Education for All: Applying Multicultural Education Theory."
For more than two decades, Jioanna has distinguished herself as a multicultural educator, opening the eyes, minds, and hearts of her students. She embraces a framework of critical pedagogy and has taught over 10,000 students in hundreds of courses. Not only has her teaching touched her students, but her students have gone on to teach tens of thousands of others. In addition, through her scholarship and outreach she has inspired audiences across the U.S. and abroad. Teaching in the Middle and Secondary Schools, now in its 10th edition, is one of the most widely used methodology textbooks in teacher preparation programs worldwide.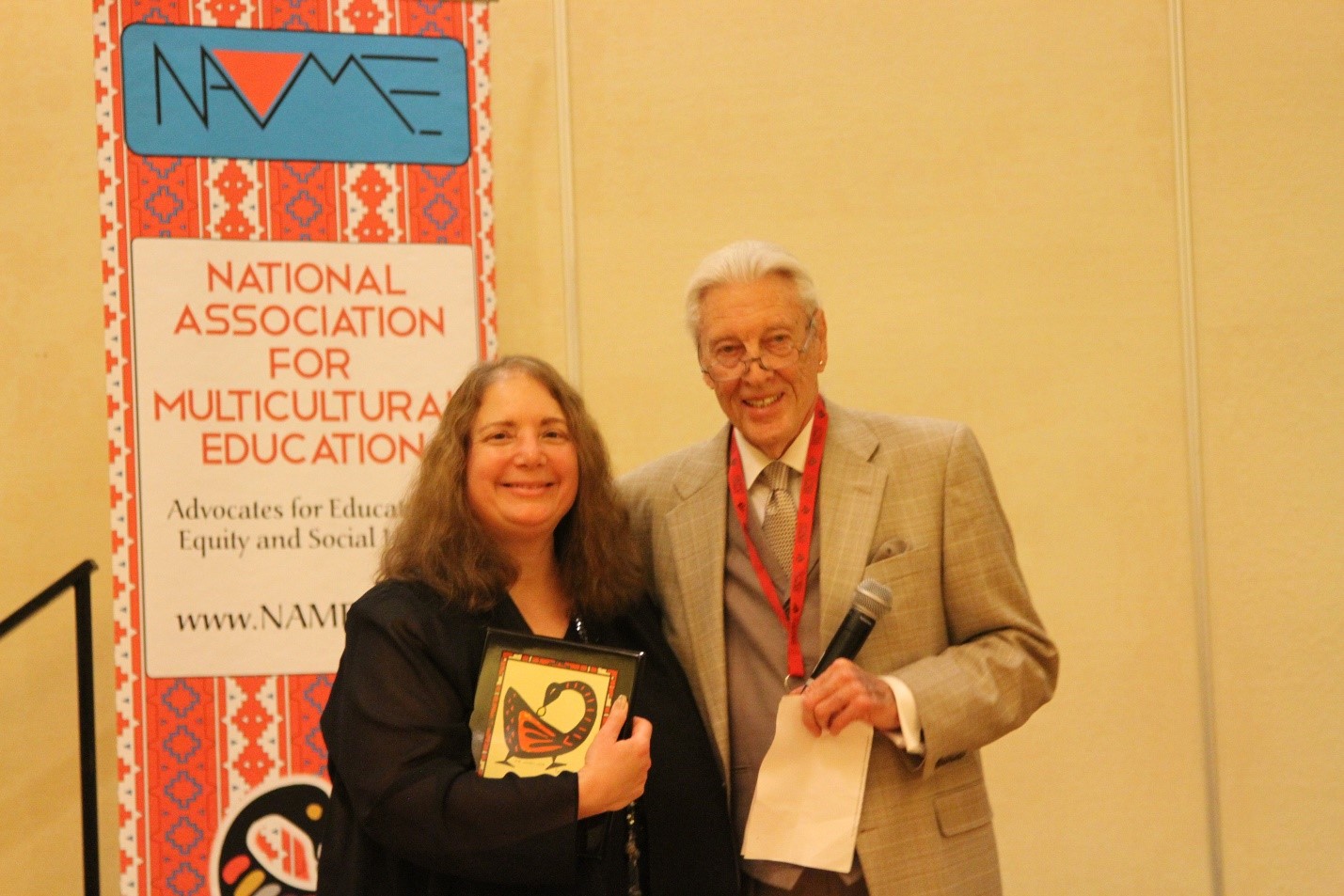 Past Winners
G. Pritchy Smith Multicultural Educator of the Year Award
1994 – Geneva Gay
1995 – National Women's History Project
1995 – Jill Christianson (Regional Award)
1996 – Rethinking Schools
1997 – Sonia Nieto
1998 – Nadine Cordova and Patsy Cordova
1999 – Deborah Batiste
1999 – Valerie Ooka Pang (Regional Award)
2000 – Mary Lou Fuller
2001 – Carl Grant (Higher Education)
2001 – Evelyn Kalibala (P-12 Education)
2002 – Josefina Villamil Tinajero
2003 – Joseph Walter Scott, University of Washington
2004 – Patricia Larke, Texas A & M University
2005 – Patty Bode, Amherst Public Schools
2006 – William A. Howe, Connecticut State Department of Education
2007 – Tchet Dereic Dorman, Temple University
2008 – Enid Lee, Enidlee Consultants, Inc.
2009 – J.Q. Adams, Western Illinois University
2010 – Martha Lue Stewart, University of Central Florida
2011 – Dannie Davis, Montclair State University (NJ)
2012 – Aukarm Burton, Jefferson County (KY) Schools
2013 – Jioanna Carjuzaa, Montana State Univeristy
2014 – Adelita Grijalva Tuscon, University of Arizona
2014 – Christine Clark, Ph.D, University of Nevada-Las Vegas
Click here to learn more about the Pritchy Smith MC Educator of the Year Award and past recipients
---
OregonNAME
Dr. Jioanna Carjuzaa was the founder of the Oregon Chapter of the National Association for Multicultural Education and served as the president of OregonNAME 2003-2006. She was proud to host the inaugural conference, Diverse Voices: A Unified Message on February 14th, 2005.
NAME sponsored People to People Ambassador Programs