Print a poster
Print a poster at home or at a store near you to hang in your window or to place in your yard on a yard sign.
Print some decorations
Print these decorations at home and cut them out on the perforated line to use at your celebrations. You can use these graphics as table decorations, to create a DIY garland, as photos props and more. These decorations have various uses so be creative!
Use #CatGrad21 on social media
Use #CatGrad21 on social media to share how you are celebrating at home and for a chance to be featured on MSU's social media channels.
Share your MSU experience on Instagram
Share your MSU experience with your friends on Instagram by using the following templates on your Instagram story then tag @MontanaStateUniversity. We'd love to see your answers!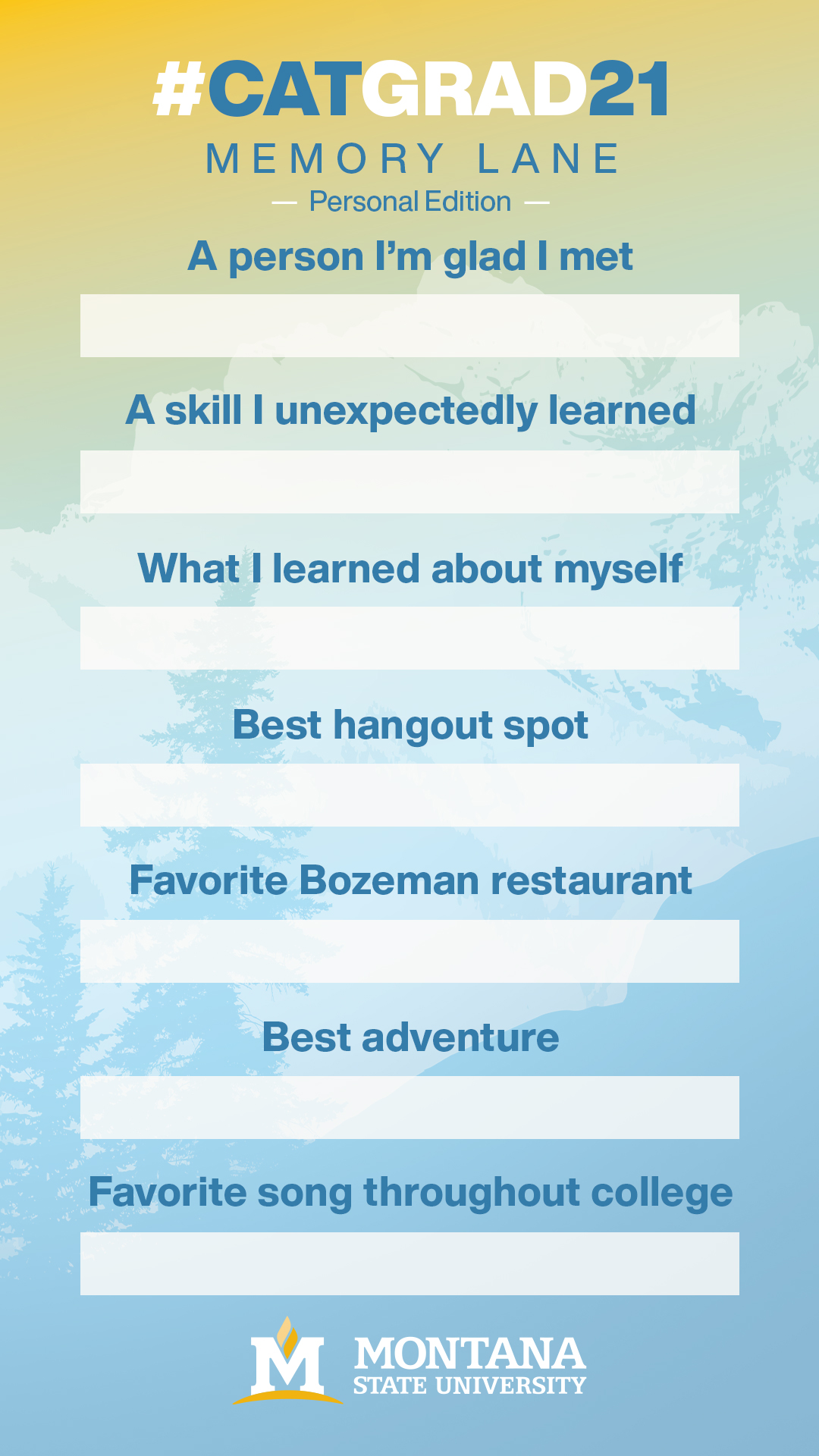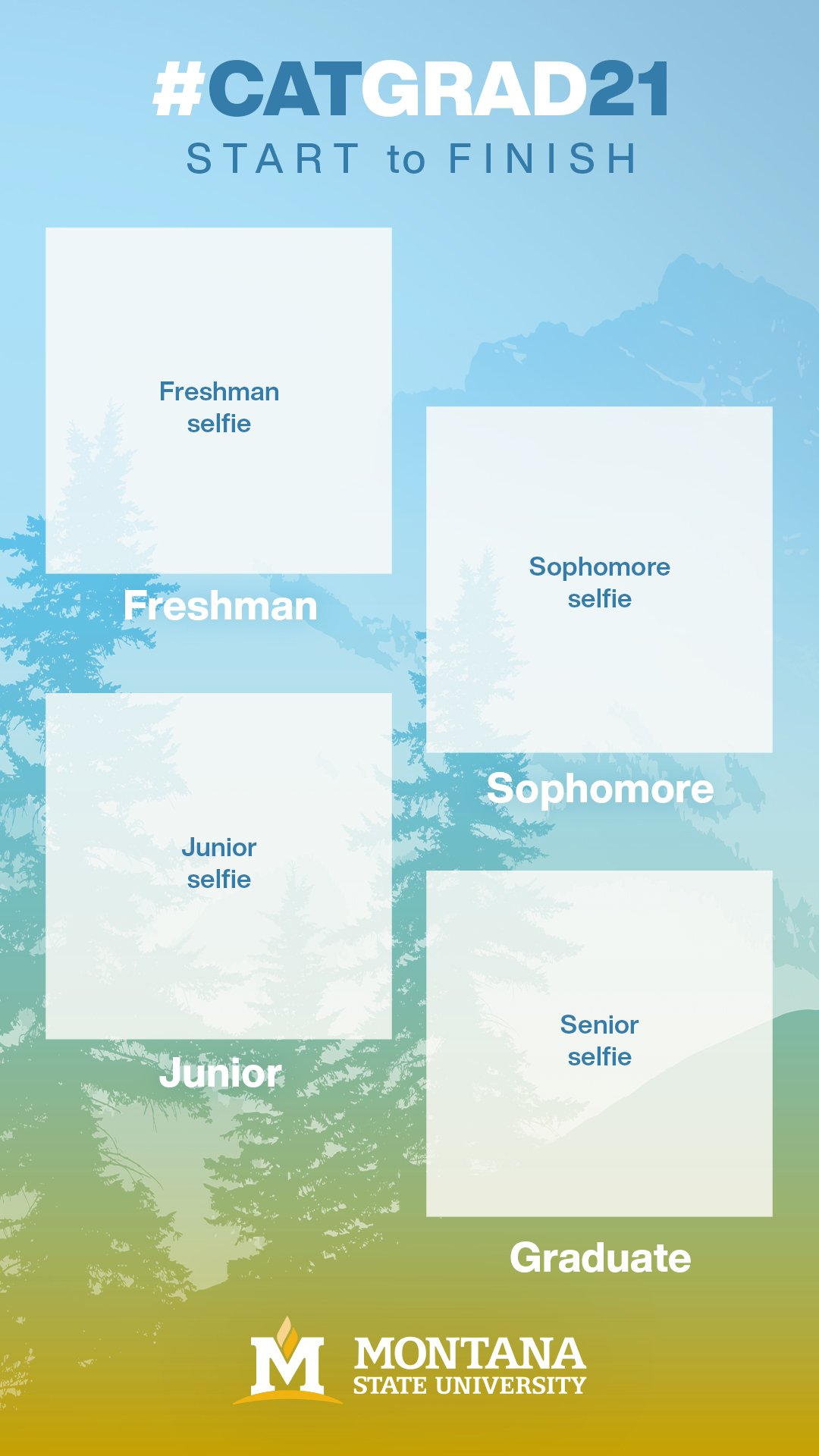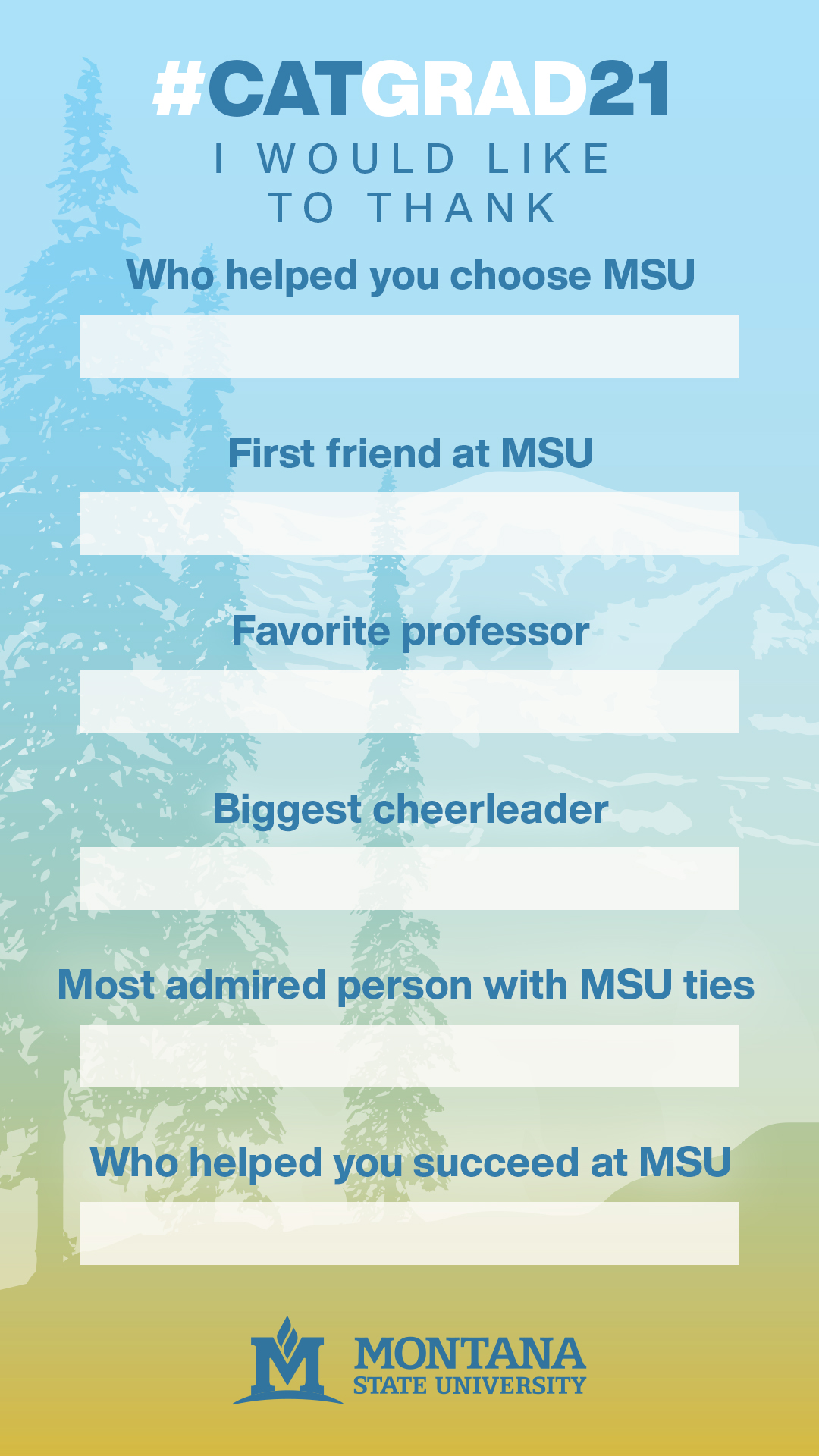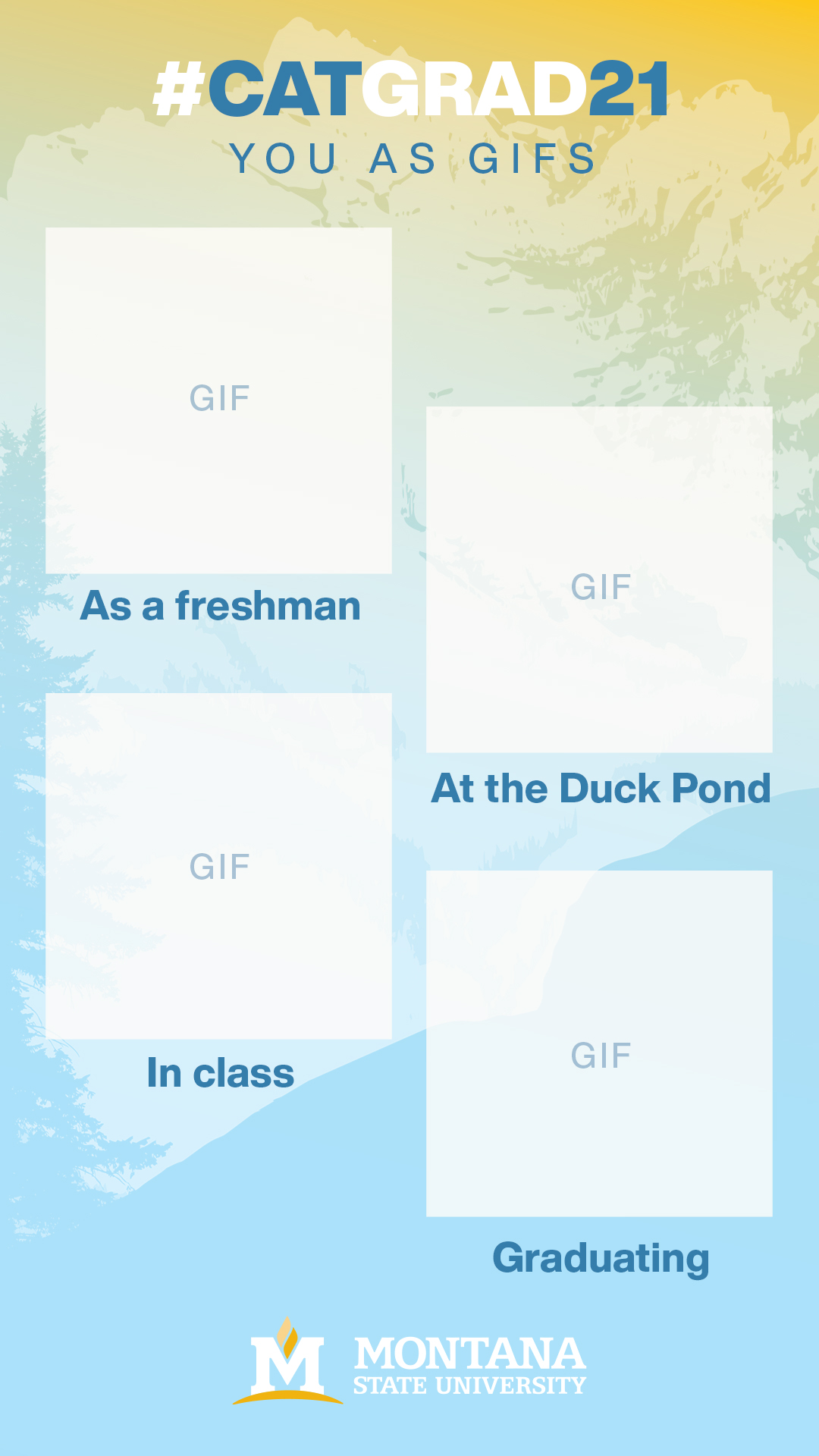 Check out our Cat Grad AR filter on Instagram