Montana State University Integrated Marketing Downloads
Templates
Electronic template (for photocopies and internal use)
Other
Ordering metal or plastic nametags
MSU's letterhead and business cards order on-line
MSU logo files for download
MSU Overview Presentation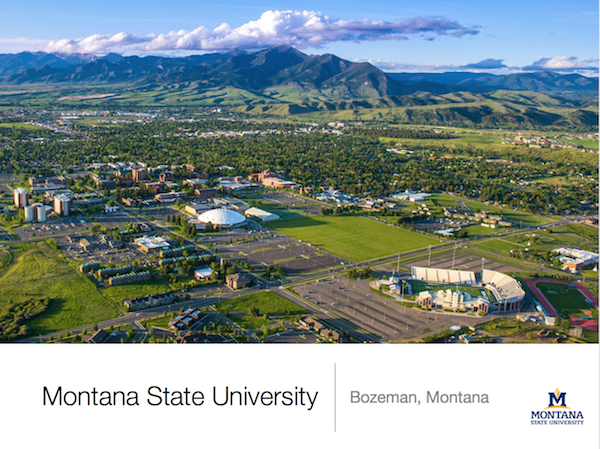 Download the MSU overview presentation (PowerPoint)
Templates
MSU Powerpoint Templates: Wide screen
MSU Powerpoint Templates: 4:3
Stick-on nametag template (for use with Avery labels #5395)
Tent card nameplate

Nameplate template in Microsoft Word (for use with Avery product #5309)
Electronic template (for photocopies and internal use)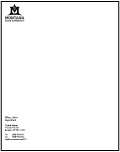 This black and white template file (in Microsoft Word) can be customized with your department's information. Use it for faxes and photocopied documents distributed on campus. For personalized correspondence and off-campus mailings, use the official two-color MSU letterhead, available through the on-line order form.

Download instructions
If you want to save this file as a Microsoft Word template (rather than a .doc file):
Windows: HTML PDF
Mac: HTML PDF
Fax Cover Sheet

Download the official MSU fax cover sheet for use with your correspondence. File is available in MSU Word format or as a PDF.
You are welcome to order new MSU logo nametags from several vendors in the area. The following have been provided with MSU artwork:
We would be happy to provide artwork to any other vendors of your choice; please contact MSU Creative Services.
The vendors listed above have received artwork for two different nametags- a standard blue, gold and white nametag, and a gold-plated nametag with a navy blue logo.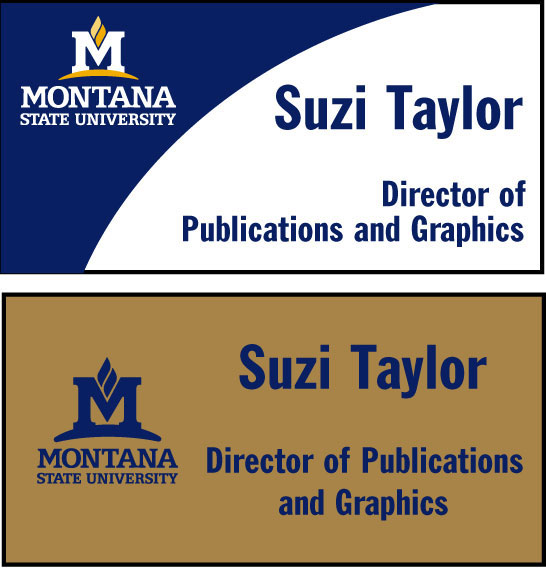 Vendor prices, typography styles and turnaround times will vary. As when working with any vendor, be sure to get a cost estimate in writing, and check a proof before printing.