MSU Office of the Dean of Students - Support Student Life Programs
Graduate Assistant Position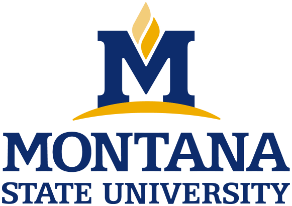 IMPORTANT NOTE: To be eligible for this opportunity, potential candidates must be accepted into a MSU graduate program. Since many of the learning outcomes associated with this Graduate Assistantship align with the student development theories taught in the Adult and Higher Education program, hiring preference is offered to graduate students in that program. You may apply for this Graduate Assistant position before you are accepted into a graduate degree program at MSU, however, securing a position is contingent on successful admission for Fall 2020.
Department Name: MSU Office of the Dean of Students (DOS)
Position: Graduate Assistant (GA)
Number of Positions Open: 1
Department Description
Our staff works with individual students, student groups, and other campus offices to ensure student success and adherence to community and academic standards. Our goal in working with students, faculty, and staff is to foster a campus environment that is conducive to academic inquiry, productive campus life, and thoughtful study and discourse. Assistance is available for the campus community by appointment and on a "drop-in" basis. More information about the Office of the Dean of Students can be found here.
Description of Opportunity
Position duration
This position is for an average of 19 hours/week for 10 months (AY), August 24-May 31, 2022.
Roles and responsibilities
This Graduate Assistant (GA) works throughout the academic year to support, enhance, and assess existing student life programs in the Office of the Dean of Students. The GA has the opportunity to link student development theory being taught in their academic courses to the practices and programs in the DOS office. Specific DOS programs include: the Bobcat Parent and Family Program, Fraternity and Sorority Life, Student Conduct and the Safety and Welfare program.
Bobcat Parent and Family Program:

Coordinate and manage the parent and family database in partnership with the alumni foundation.
Assist in planning and implementation of annual parent and family weekend in the fall.
Assist with planning and implementation of informational webinars for parents and families.
Assist with the formatting and sending of e-newsletters to parents and family members
Oversee annual program assessment to ensure that the program is reaching first-generation and underrepresented student populations.

Fraternity and Sorority Life

Provide guidance and content for the FSL website.
Compose and disseminate bi-yearly FSL newsletter in partnership with the alumni foundation.
Act as consultant and guide to IFC/Panhellenic and FSL chapters who need assistance planning their events/programs, which includes connecting to resources and potential collaborations.
Coordinate FSL representation during MSU Fridays and fall orientation (Catapalooza).

University Student Conduct

Attend Monday meetings with DOS, UPD, Residence Life.
Once trained, serve as a University Conduct Officer and adjudicate a variety of of student conduct cases.
Will begin adjudication of student conduct cases after 15+ observations and approval from the Assistant Dean of Students.
Identify appropriate student development theory to challenge and support students.
Follow-up with students after conduct meetings to ensure their learning and success with community sanctions.
Attend conduct officer meetings with DOS and Residence Life.
Work with the Assistant Dean of Students for Student Conduct to regularly evaluate the partnership and assist with the development of ongoing training for conduct officers across the institution.
Develop an understanding of appropriate university policies and regulations for student conduct and university legal issues.
Assist with the development of creative sanctions, focused on best-practices and the mission of the office.
Evaluate the efficacy of the conduct process.
Inputting, updating, and managing student records in database.
Assisting in sanction management and communication of outstanding sanctions to students.
Appropriately manage confidential records, conversations, and documents.

Safety and Welfare.

Attend weekly CARE team meetings
Attend one on one meetings with students for low level concerns
Assist with outreach for welfare concern students (e.g. phone calls to students to schedule appointments)
Assist in scheduling follow up meetings or coordinating meetings with other potential resources on campus (e.g. walking students to CPS, AYCSS or other offices)
Field-based skill description
The GA in the Office of the Dean of Students will gain hands-on experience working one-on-one with college students. Working in the DOS office will allow the GA to interact with students from a variety of backgrounds. They will also develop a deeper understanding of university policies and procedures and how to relay often complex information to students in a relatable way.
Transferrable/portable skill description
This position will help the GA develop facilitation skills for presentations and trainings, program development and management, interpersonal skills, problem solving, communication (verbal and written) skills and understanding best practices in the field of student affairs.
Preferred skills/qualifications
Strong organizational skills
Oral, written, and/or nonverbal communication skills
Professionalism and maturity
Ability to work independently and as a team
Ability to learn and utilize online tools with ease
Past experience in a student organization (member or leader) during undergraduate career OR experience working with college students
In addition, the successful candidate will be expected to meet all requirements and expectations of the Graduate School
Qualifications
Full-time, degree-seeking graduate student accepted into a graduate program at MSU
Maintaining a minimum of enrollment of 6 credits
Cumulative and program of study GPA of 3.0 or better
Making progress toward the achievement of their degree
Education
This position was developed in partnership with the Adult & Higher Education program.
Students who are enrolled in another department or graduate program at MSU are also eligible to apply.
Performance and Feedback
The general philosophy of the DOS is to provide feedback on an ongoing basis.
Formal feedback also will be provided on an annual basis using the standard Graduate School GTA Annual Review form.
Compensation
Stipend: $1,100 per month over a 10-month period, August to May.
The appointment is for no more than 19 hours/week.
Per the Collective Bargaining Agreement, an additional payment of $130 per payment, during the Academic Year (Fall and Spring) only, to defray costs including, but not limited to, living and healthcare costs.
In-state tuition remission up to 10 credits/term are available for successful candidates but is not guaranteed (pending approval from the MSU Graduate School).
The student is responsible for all university fees.
This GTA appointment is a part of a Collective Bargaining unit represented by Graduate Employee Organization (GEO), and the Montana Education Association‐Montana Federation of Teachers, MEA‐MFT. The Collective Bargaining Agreement can be found at http://mus.edu/hr/cba/collbarg.asp. You will be bound by the terms and conditions in the Collective Bargaining Agreement, applicable policies of the University and Board of Regents, and applicable state and federal laws.
If non-academic issues arise, the GTA may take concerns to their supervisor or the University's Human Resource Department.
To apply for a position
Please submit the following to Erin Macdonald Peck, Assistant Dean of Students erin.macdonald3@montana.edu (electronic submissions only, please) by April 27th, 2020.
Current resumé or CV
Contact information for two professional references
Letter of interest for this position
Questions?
Erin Macdonald Peck
Assistant Dean of Students
Strand Union 174
406-994-2826
erin.macdonald3@montana.edu