Office of Student Engagement - MSU Debut
Graduate Assistant Position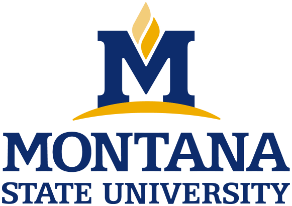 IMPORTANT NOTE: To be eligible for this opportunity, you must be accepted into an MSU graduate program. You may apply before you are accepted, however, securing a position is contingent on successful admission for Fall 2020.
Department Name: MSU Office of Student Engagement (OSE)
Position: Graduate Assistant (GA)
Number of Positions Open: 1
Department Description
The Office of Student Engagement (OSE) provides and facilitates student engagement opportunities for MSU students through a variety of programs, events, services, and activities. We are THE HUB for students interested in connecting with their fellow Bobcats through student government, student organizations, programs and events, and engaging in service to the community. OSE is in the Division of Student Success and is located in the student union. www.montana.edu/engagement
Description of Opportunity
Position duration
This position is for 19 hours/week for 10 months (AY), July 1, 2020 – May 1, 2021.
Roles and responsibilities
This positions' main responsibilities are to support the vision, planning, implementation, and assessment of the fall and spring MSU Debut program. This position will lead collaborations with departmental and campus partners to develop and implement program curriculum, program logistics, and relationships with key stakeholders. However, if other areas of the Office of Student Engagement are of interest to the candidate to gain experience and skills, OSE can be flexible.
Program Management:

Assist with the planning and implementation of the MSU Debut program.

Attend all MSU Debut events: late August-mid September(Fall Debut) and mid January-early February (Spring Debut)

Serve on and co-chair the MSU Debut Executive Committee.
Facilitate the recruitment and training of 200+ event volunteers.
Assist in management program budget.

Marketing and Outreach:

Assist in established marketing methods and help create new avenues for marketing.

Work collaboratively with OSE Marketing team to effectively market program. Duties may include:

Pre-communication coordination with Admissions
Residence Hall advertising
Promo video direction and oversight
Calendar management of MSU Debut events on MSU calendar
Management of MSU Debut website and social media

Oversee 30 Days of Bozeman project

Work with external partners in the Bozeman community.

Work with campus partners (i.e. Orientation, Parent and Family programs, Residence Life)
Ensure communication with campus stakeholders is consistent

Program Evaluation and Assessment:

Assist in evaluation and data collection for MSU Debut program
Disseminate evaluation findings vis MSU Debut report to stakeholders

Other Duties:

When MSU Debut duties are completed, opportunities to assist with other OSE programs and events may be assigned
Field-based skill description
The GA in the Office of Student Engagement will gain hands-on experience
supporting the vision, planning, implementation, and assessment of the fall and spring MSU Debut program. This will involve working with the Student Engagement and Leadership Advisor to plan more than 30 large-scale campus events, coordinate more than 200 campus volunteers, and assess the program for further and future development. Through this experience, the GA will develop a deeper understanding of university policies and procedures, relationship management with internal and external partners, and program evaluation and assessment. This opportunity will allow the GA to put research and knowledge into practice to support student involvement, sense of belonging, and retainment at MSU.
Transferrable/portable skill description
Graduate Assistants will develop facilitation skills for program development and management, event planning, leadership, presentations and trainings, interpersonal skills, problem solving, critical thinking, communication (verbal and written) skills, and understanding best practices in the field of student affairs.
Preferred skills/qualifications
Strong organizational skills
Oral, written, and/or nonverbal communication skills
Ability to work independently and as a team
Ability to take initiative
Past event or program planning experience
Strong passion for student involvement
Past experience being involved in college OR experience working with college students
In addition, you will be expected to meet all of the Graduate School Qualifications:

Full-time, degree-seeking graduate student accepted into a graduate program at MSU
Maintaining term enrollment of 6 credits
Cumulative and program of study GPA of 3.0 or better
Making progress toward the achievement of their degree
Meet academic requirements of a GTA position:
Education
This position was developed in partnership with the Adult & Higher Education program.
Students who are enrolled in another department or graduate program at MSU are also eligible to apply.
Performance and Feedback
The general philosophy of the OSE is to provide feedback on an ongoing basis.
Formal feedback also will be provided on an annual basis using the standard Graduate School GTA Annual Review form.
Compensation
Stipend: $1,100 per month over a 10-month period, August to May.
The appointment is for an average of 19 hours/week
Per the Collective Bargaining Agreement, an additional payment of $130, during the Academic Year (Fall and Spring) only, to defray costs including, but not limited to, living and healthcare costs.
Tuition waivers for up to 10 credits/term are available for successful candidates but is not guaranteed
The student is responsible for all university fees.
This GTA appointment is a part of a Collective Bargaining unit represented by Graduate Employee Organization (GEO), and the Montana Education Association‐Montana Federation of Teachers, MEA‐MFT. The Collective Bargaining Agreement can be found at http://mus.edu/hr/cba/collbarg.asp. You will be bound by the terms and conditions in the Collective Bargaining Agreement, applicable policies of the University and Board of Regents, and applicable state and federal laws.
If non-academic issues arise, the GTA may take concerns to their supervisor or the University's Human Resource Department.
To apply for a position
Please submit the following to Chris Pruden, Office of Student Engagement, christopher.pruden@montana.edu electronic submissions only, please) by April 24, 2020.
Current resumé or CV
Contact information for two professional references
Letter of interest for this position
Questions?
Chris Pruden
Student Engagement and Leadership Advisor
Office of Student Engagement
406-994-5821
christopher.pruden@montana.edu