Native American Collaborations
Learn more about EHHD projects that collaborate with Native Americans around Montana
Department of Education
Indian Leadership Education and Development Project

(I LEAD) The Indian Leadership, Education and Development (I LEAD) program at Montana State University offers American Indian teachers in Montana an opportunity to earn a master's degree in school administration without having to leave their jobs. The purpose of the I LEAD project is to recruit, educate, certify and place American Indian educators into administrative positions in schools with high populations of Native American students.
The I LEAD program's history begins in 2006, when I LEAD was awarded its first grant of $1.2 million to place 40 new American Indian principals and superintendents in Montana. A second $1.3 million federal grant was awarded in 2007 to expand its Montana work and provide services to place 15 Native American administrators in South Dakota and 15 more administrators in Montana. The third I LEAD iteration began in 2012 when Little Big Horn College and Montana State University received a grant worth more than $1.2 million from the U.S. Department of Education, Office of Indian Education to develop a collaborative program between Montana State University and Little Big Horn College. The program's main objective was similar to the previous grant projects, to train American Indian educators and improve schools on and near Indian reservations in Montana and several neighboring states.
The four year grant awarded to the I LEAD program in 2012 differed in several respects from previous grants. The grant covered a four-state region -- Montana, South Dakota, North Dakota and Alaska -- and provided funding for up to 40 students to participate in the I LEAD program. It also partnered with Little Big Horn College who was awarded the grant to work in partnership with, Montana State University's I LEAD program to conduct the training. The I LEAD curriculum focused instruction on local school improvement initiatives through problem-based learning assignments. Each candidate was assigned a mentor who is an experienced administrator in schools with high populations of Native American students.
IMPACT
The I LEAD mentor coordinator and faculty visited all students at their school sites and Field Placement supervisors, school principals and superintendents across Montana and North Dakota.
I LEAD faculty, mentors, and students have been working with Montana Advanc-ED, and as a result approximately 8 I LEAD students were selected to serve on Advanc-ED high school and K-12 system accreditation school as evaluation team members. An additional 16 students were selected to be observers on such teams.
Since I LEAD's inception in 2006, 104 students have completed the program and earned master's degrees and licensures. Ninety three percent of those students have been placed in school leadership positions within two years of graduation. Another broader impact was the establishment of a Native American School Caucus in October 2014 within the structure of the School Administrators of Montana (the state affiliate for AASA, NASSP and NEMSPA).
Bill Ruff, Ed.D., Associate Dean of Research Development, Associate Professor of Educational Leadership: [email protected] or (406) 994-4182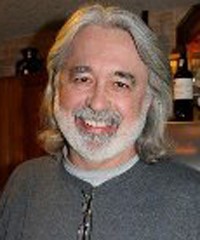 David Henderson, Ed.D., Assistant Professor of Educational Leadership: [email protected] or (406) 994-6424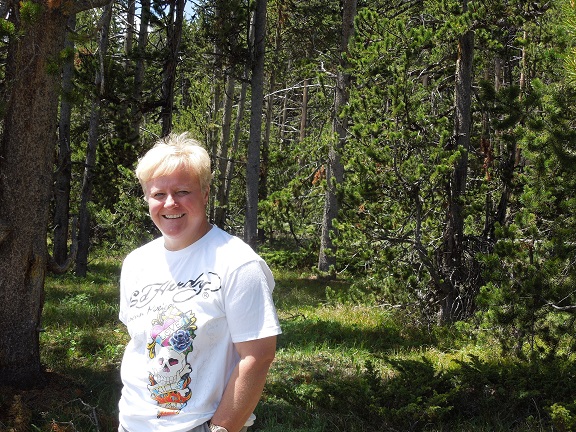 Tena Versland, Ed.D., Assistant Professor of Educational Leadership: [email protected] or (406) 994-6799
ILEAD Courage to Write Collaborative: Doctoral Students, Faculty & Tribal College Librarian Association
I LEAD Courage to Write. June 2015 at St. Labre Indian School Ashland, MT
From left to right, Stacey Blacksmith, Theresa Murray, Dr. Joanne Erickson, Dr. Bill Ruff, Linda One Feather, Veronica Small Eastman, Ivan Small, Frankee White Dress, Jody Brewer, Brad Hall, Loverty Erickson,
The central purpose of this pilot doctoral writing workshop is to establish a collaborative and begin conversations about how to develop and sustain doctoral writing support, both on the MSU campus and in their own communities, for American Indian doctoral students. The 15 I LEAD doctoral students met once in June with Ed Leadership faculty followed by a consensus meeting with the 8 Tribal College Librarian Association, and then again in late June for an intensive writing workshop. In essence, we aim to foster the development of doctoral research communities at Montana's tribal college libraries so that the Montana State University doctoral students who live near those communities would have a helpful structure and support mechanisms to help them focus their research, have a consistent writing space, and learn to manage writing time to complete their doctoral dissertations. Broadly, we know that "only 57% of all students who begin a doctoral program will complete it within 10 years" (Council of Graduate Schools, 2008). We need to consider the possibility that dependence on the sole research advisor is not enough to meet the needs of most American Indian (AI) doctoral students in the Educational Leadership program. Since these students are often in remote locations and part-time and face basic cultural hurdles non-Native students do not, we need to implement interventions that can make the goal, to persist and complete their doctoral degree, more attainable.
IMPACT
Demystifying the comprehensive exam process and the dissertation writing process addresses a need for these Montana State University American Indian doctoral students in Educational Leadership. Results from both meetings will be drafted into two reports, one will be a workshop guide and the second a report brief that will be shared with tribal college presidents at each participating institution, the Office of the Provost and the Office of the President. The success of this pilot collaborative will depend largely on participant commitment and institutional backing. As the writing portion of the program grows, we can refer to the experiences of the American Indian doctoral student participants who were engaged in this unique collaborative with the intent to expand this model to other groups on campus in a peer-reviewed publication.
Bill Ruff, Ed.D., Associate Dean of Research Development, Associate Professor of Educational Leadership: [email protected] or (406) 994-4182
Mary Anne Hansen, MLS, Professor and Research Commons Librarian-MSU Library: [email protected] or phone (406) 994-3162
The Courage to Teach/Lead Program
Courage to Teach/Lead is a program of quarterly retreats for the personal and professional renewal of teacher leaders, administrators, and counselors in the public schools. The program is designed for K-12 educators, on whom our society depends for so much but for whom we provide so little encouragement and support. Courage To Teach/Lead retreats focus neither on "technique" nor on school reform, but on renewing the inner lives of professionals in education.
In its root meaning to educate means to "lead out" the truth that is in the learner. But in our culture it has largely come to mean the process of filling people up with knowledge and information. This program is an opportunity to be faithful to the true meaning of education, beginning with ourselves. Good leading can never be reduced to technique. Good leading comes from the identity and integrity of the leader.
The Courage to Lead Program focuses on:
Renewing heart, mind, and spirit through the exploration of the inner landscape of a teacher's/leader's life
Reconnecting to one's identity and integrity; identifying and honoring gifts and strengths, and acknowledging limits
Creating a context for careful listening and deep connection that also honors diversity in person and profession
Helping teachers/leaders create safe spaces and trusting relationships in their schools, with their students and colleagues, and within their communities
Exploring the relationship between attending to the inner dimension of teachers/leaders and teaching/leading and the renewal of public education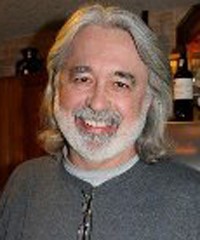 David Henderson, Ed.D., Assistant Professor of Educational Leadership: [email protected] or (406) 994-6424
Piikani Digital Histories
The Piikani Digital Histories (PDH) project engages Piikani (Blackfeet) community members, Blackfeet Community College (BCC) students and faculty, and Montana State University (MSU) students and faculty in the development of digital stories. The project seeks to advance historical and cultural understanding, promote tribal and educational sovereignty, and elevate Indigenous philosophies within research and teaching. Four phases guide the project: 1) engaging in documentary decision-making related to technical, artistic, and cultural aspects (completed Spring 2015), 2) filming the interviews and supporting footage for individual projects (completed Spring 2015), 3) editing footage to align with technical, artistic, and cultural goals (initiated Spring 2015; ongoing into Fall 2015), and 4) sharing finished products with others as deemed appropriate by tribal leadership and participants (Fall 2015).
To date, outcomes have included film footage (BCC participants), a framework for culturally sustaining/revitalizing filmmaking (both BCC and MSU participants), a book chapter (MSU and BCC faculty), two international conference presentations (MSU and BCC faculty), and a proposal for a journal article (MSU and BCC faculty). Project implications are both methodological (e.g. guidance for scholars conducting community-based research with Indigenous communities) and pedagogical (e.g. guidance for educators and mentors supporting student-led research, applying Indigenous research methodologies, teaching about culture in cross-cultural contexts, and/or using film as historical counter-narrative). Funds from Humanities Montana ($2,917; the grant will continue into Fall 2015), the MSU Vice President for Research ($8,200), and the MSU College of Education, Health, & Human Development ($3,819) have contributed to the project during the reporting period.
Assistant Professor, Department of Education
Title II: Improving Teacher Quality to Support Indigenous Language Revitalization
Drs. Jioanna Carjuzaa, William Ruff, and David Henderson at Montana State University were awarded a Title II: Improving Teacher Quality Grant from the Office of the Commissioner of Higher Education in January 2015 to support Indigenous language revitalization efforts. Along with the input from the Center for Bilingual and Multicultural Education's Advisory Board members, this project was designed to support improved student learning outcomes through the professional development of Class 7 Culture and Language Teachers. Class 7 teachers are endorsed by the different American Indian tribes in Montana based on their knowledge of their respective tribe's language and culture. Although, they are bilingual/bicultural, many have not taken the coursework required by other teachers in teaching methods such as lesson planning, curriculum development, materials design, student assessment, and literacy acquisition. This project proposed to recruit 75 Class 7 teachers, and other language instructors and supporters of Indigenous language revitalization and maintenance from school districts across Montana, conduct a 3-day institute focusing on pedagogical methods in addition to conducting 4 webinars and providing feedback to classroom teachers through observations.
The 3-day Class 7 Professional Development Institute took place in Bozeman, MT from June15th-17th hosting over 100 participants, representative of all Montana tribes. Four webinars on language teaching methodologies, instructional strategies, integrating technology, classroom management and assessment techniques for language teachers are being produced for distribution. In addition, faculty will observe Class 7 teachers in their respective classrooms across Montana during the Fall 2015 semester, and will provide individual feedback to instructors.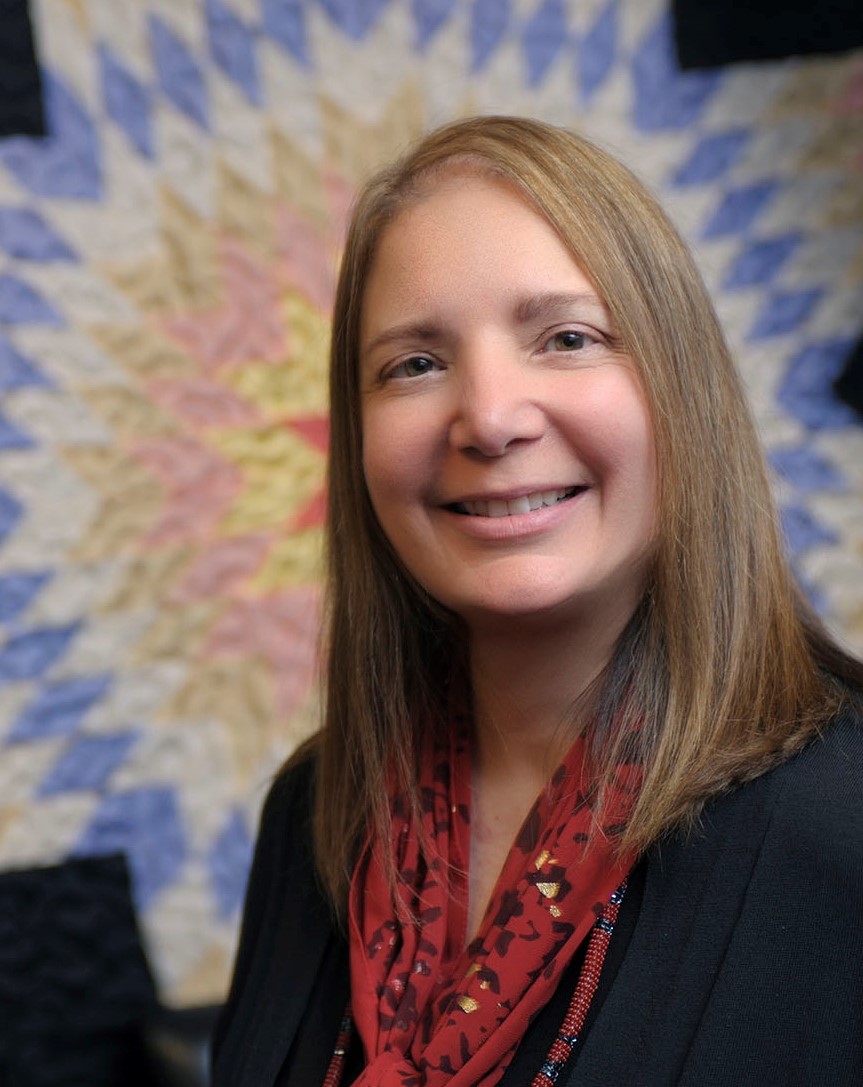 Jioanna Carjuzaa, Ph.D., Associate Professor of Multicultural Education: [email protected] or (406) 994-4941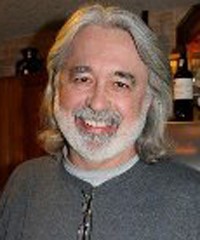 David Henderson, Ed.D., Assistant Professor of Educational Leadership: [email protected] or (406) 994-6424
Bill Ruff, Ed.D., Associate Dean of Research Development, Associate Professor of Educational Leadership: [email protected] or (406) 994-4182

Indigenous Values-Based Leadership in Education
This project, led by Dr. Sweeney Windchief (Fort Peck Assiniboine), an American Indian faculty member in Adult and Higher Education, combines Indigenous research methodologies (IRM) and community-based participatory research (CBPR) to examine what Tribal College leaders will need in the next 40 years to maintain Tribal Colleges as centers of success in reservation communities and continue a trajectory toward native nation building. He is also conducting research on mentoring to determine successful ways in which mentoring can be used to help AI administrators succeed in the Tribal College environment. Finally, he is interested in examining AI leadership relative to sovereignty, philanthropy, and a financial structure that is significantly different from most colleges. The hope is that through this collaborative work, a Tribal College Leadership Certificate program can be developed as part of the Adult and Higher Education program here at MSU.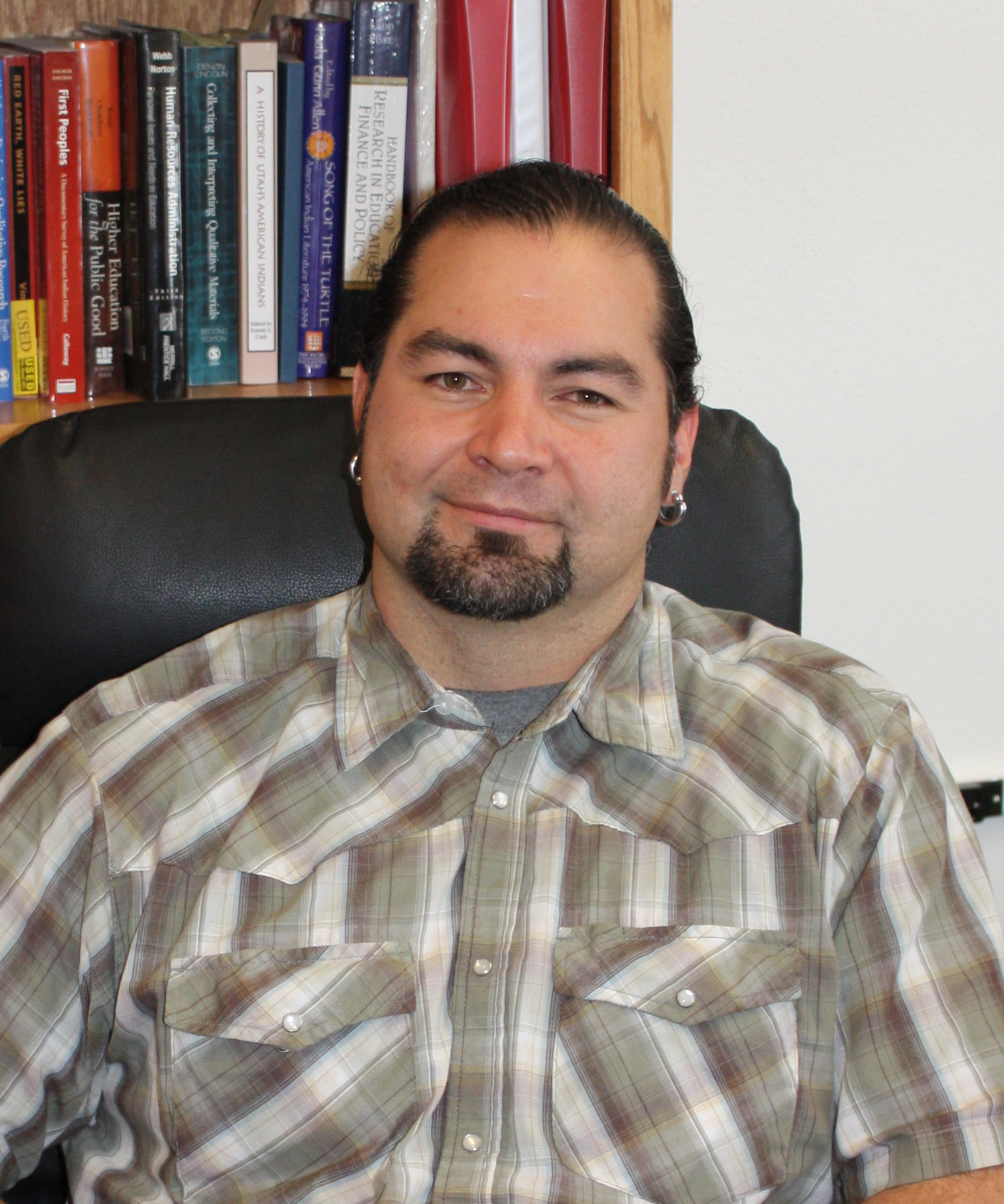 Assistant Professor of Adult/Higher Education
---
Department of Health and Human Development
The Early Childhood Project/Northern Cheyenne Child Care Partnership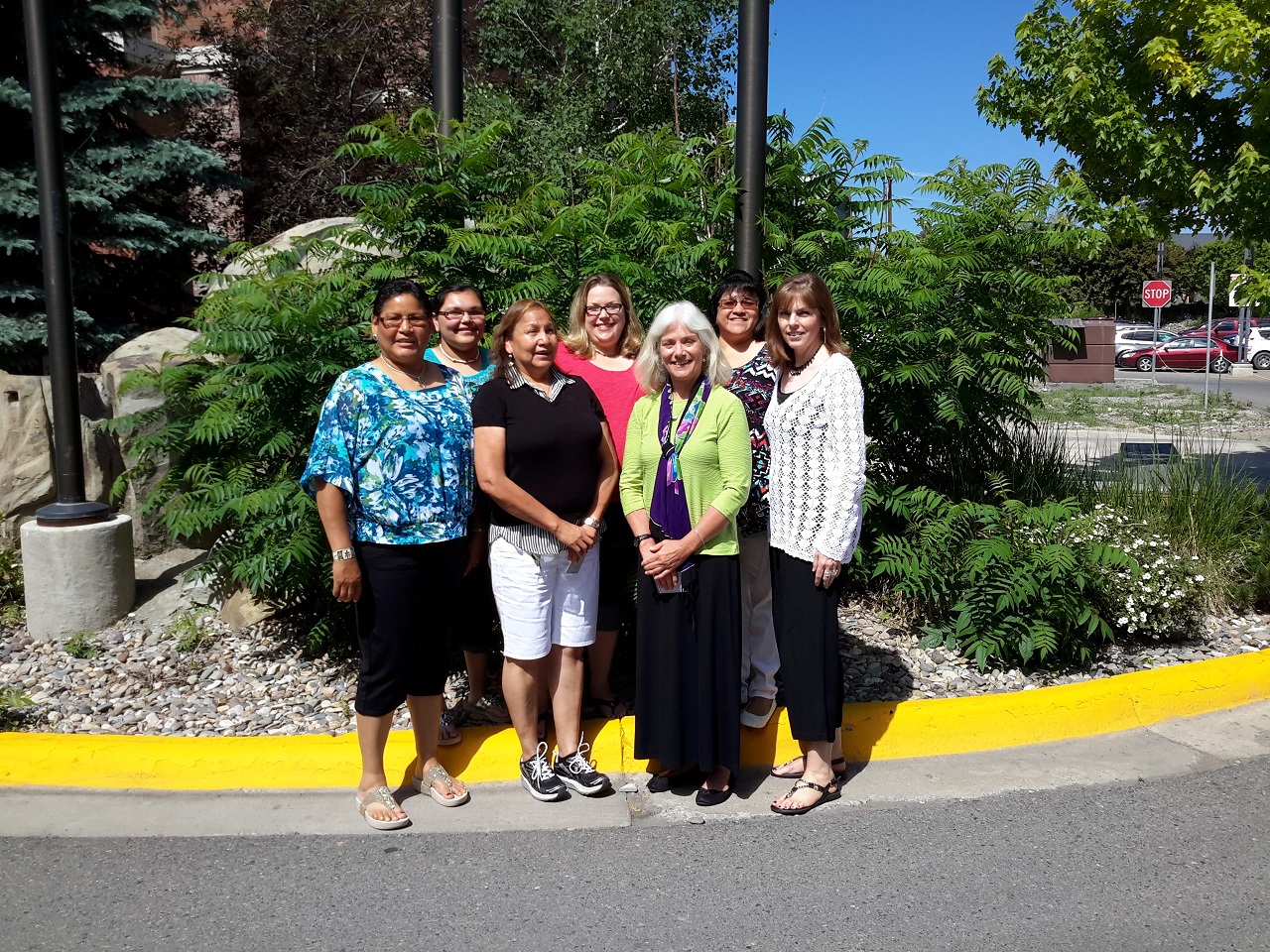 Best Beginnings Advisory Council, Helena.
Front Row: Carrie Small, Lucinda Burns, Libby
Hancock, Christy Hill Larson, Mariah Walkslast,
Kelsen Young, Ann Knows His Gun
The Early Childhood Project (ECP) created an outreach program to promote participation in the Early Childhood Practitioner Registry for Tribal Child Care and Head Start program staff and to foster collaborations between early childhood Tribal and Non-Tribal programs regarding early childhood professional development. In March of 2015, the Northern Cheyenne Child Care (NCCC) program contacted ECP asking for help and support in their efforts to raise the quality of child care through professional development. A series of phone conversations and on-line meetings were held between NCCC, ECP and NCCC's federal partner and a plan was developed to move forward. Web-based trainings were held to teach the NCCC staff how to apply to the Registry and they in turn are assisting individual child care providers to apply to the Registry. NCCC has a goal to bring additional early childhood professional development opportunities to their area beyond health and safety training currently offered and need help and support in order to accomplish this goal. ECP suggested that NCCC present to the statewide Best Beginnings Advisory Council (BBAC) which is a Governor appointed council to advise the State on early childhood policies and programs. ECP and NCCC presented to the entire BBAC at their last meeting on June 11, 2015. As a result of the presentation a work group was formed to address professional development issues. The short term plans include working to make the Infant Toddler and Preschool courses available to child care providers in their area, these 60 hour courses lead to a national Child Development Associate Credential (CDA); in the fall of 2015, the Early Childhood Project will provide 12-14 hours of training on the Pyramid Model to support social and emotional development in young children. The work group will continue to meet and work toward continuous quality improvement in early care and education for Northern Cheyenne child care providers.

Libby Hancock, Director, Early Childhood Project, Health and Human Development: [email protected] or (406) 994-1625.
Improving Chronic Illness Management with the Apsaalooke Nation: The Baaniilaa
This purpose of this project is to improve chronic illness (CI) management among Apsáalooke (Crow) Indians in Montana through a community-based program. American Indians experience high rates of health disparities, including disparities in CI prevalence rates, hospitalization rates, and mortality rates, yet little research exists on effective methods for ameliorating these disparities. This four-year project will add to the existing science of health disparities by using a community-developed and culturally centered intervention as a vehicle for change and a community-based participatory research approach in a partnership between a university and an American Indian Nation.

Suzanne Held, Ph.D., Professor of Community Health: [email protected] or (406) 994-6321
Measuring Food Environments, Dietary Quality, and Food Security on the Flathead Indian Reservation Towards Mitigating Diet-Related Chronic Disease
Work is being conducted by Selena Ahmed, Carmen Byker Shanks, Mike Tryon, Dawn Thomas, and Angie Redstar to examine food environments and dietary quality on the Flathead Indian Reservation of Montana towards identifying general and context-specific variables that influence diet-related health outcomes with the goal of designing future dietary interventions for disease mitigation. Our overall objectives are to carry out a comprehensive assessment of the food environment on the Flathead Indian Reservation and to evaluate the impact that the food environment has on dietary choices, food security, and health outcomes dietary screeners. Major benchmarks that have been met include: (1) receiving human subjects approval from the SKC IRB, (2) development of food environment survey tools that are context-specific and culturally appropriate that can be adapted by other researchers for future research on food environments, (3) measuring of the built environment in stores at the Flathead Indian Reservation and, (4) carrying out individual interviews and food recall surveys with families to evaluate dietary choices.
The significance of this project is to ultimately apply findings to design a future intervention and outreach on food environments, dietary quality, and food security at the Flathead Indian Reservation. This project is expected to build the research capacity of participating students, community partners, and academic investigators who are early stage investigators carrying out community-based research. It is further expected that this project will increase the enthusiasm of tribal college students for the sciences by demonstrating the practical uses of science and links to community health. This project will contribute context-specific food environment tools for adoption by other investigators to advance our fields towards a more rigorous understanding of food environments in culturally diverse areas. Our developed tools will contribute to a more comprehensive analysis that moves beyond food availability to also include food desirability as measured by sensory aspects and phytochemical quality. This work will further advance the understanding of food environments in rural and tribal areas of the United States.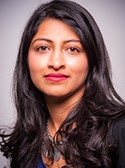 Selena Ahmed, Ph.D., Assistant Professor of Sustainable Food Systems: [email protected] or (406) 994-5640
Carmen Byker, Ph.D., Assistant Professor of Nutrition: [email protected] or (406) 994-1952
Food Distribution Program on Indian Reservations (FDPIR)
A team of faculty, Holly Hunts, Carmen Byker Shanks, Selena Ahmed and the Confederated Salish & Kootenai Tribes (CSKT), have worked to secure a United States Department of Agriculture (USDA) Food Nutrition Education Program (FNEP) Grant across the 2014-2015 time period. The work on this grant included partnering with Salish Kootenai College (SKC), the Early Foundation program, Senior Centers and the local FDPIR center. As a team we worked to 1) inform youth and parents about how to make delicious, healthy choices, 2) to encourage the harvesting of traditional foods such as huckleberries both for nutritional purposes and to build family traditions, 3) to encourage the chefs at Senior Centers to choose type 2 diabetes and heart healthy menus, 4) to increase the yield and distribution of community garden produce and 5) to make nutrition information more readily available to FDPIR participants. The Mountain Plains Region for FDPIR (which includes all seven Montana Indian reservations along with the reservations in 9 neighboring states) was successfully at securing a FNEP grant for the coming year which includes a host of nutrition education activities and an in-depth survey of FDPIR directors which I will taking leadership for on behalf of the Mountain Plains Regional FDPIR Board of Directors. I am also active nationally with FDPIR in innovative technology that can be used to produce nutrition reports that will be available to individual clients based on their food choices. Another FDPIR initiative I am working towards is the opportunity for local producers (especially bison producers) to be able to serve as FDPIR vendors. A final area of FDPIR national interest is providing cutting-edge nutrition science information to the Food Package Review Group in order to make the food package more ideal for the clients who receive it.
K-12 Schools: The Montana Office of Public Instruction (OPI) has formed a steering committee to create 9-12 Family and Consumer Sciences (FCS) curriculum about food and nutrition and Indian Education for All. The committee includes: FCS teachers from around the state, the OPI FCS state specialist, advocates for Native students from across the state and a team of researchers from MSU including myself, Ed Dratz and Megkian Doyle. Together, we are all working on developing a series of food/nutrition lesson plans for use in high school settings across the state which emphasize the high nutritional value of traditional Tribal foods. Additionally, Holly Hunts is working with Ed Dratz and a team of other MSU researchers on a project on in K-12 schools on the Crow reservation. This project combines science, social studies and nutrition education for children through student participation in a multivitamin/multi-mineral/DHA supplement program. While the project has received Tribal legislative and executive support the project has not yet obtained final Institutional Review Board clearance from the Tribe. A USDA grant which would look to verify the presence of lactose intolerance among Native children living on the Flathead reservation is still pending.
Holly Hunts, Ph.D., Associate Professor of Family and Consumer Sciences: [email protected] or 406-994-7993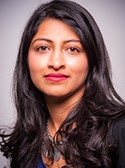 Selena Ahmed, Ph.D., Assistant Professor of Sustainable Food Systems: [email protected] or (406) 994-5640
Carmen Byker, Ph.D., Assistant Professor of Nutrition: [email protected] or (406) 994-1952
Exploring Breastfeeding Practices among the Fort Peck Tribes
A community based approach to research was undertaken in April 2014 in order to understand current breastfeeding practices within the Fort Peck Tribes and how they have changed over time. Breastfeeding is a top public health priority, contributing to lowered rates of acute and chronic illnesses (American Academy of Pediatrics, 2012). Meetings with community members and health care professionals guided the research to focus around ideas and beliefs of breastfeeding as told by grandmothers. At the end of May 2015, 62 qualitative interviews were completed from 24 total participants. Currently, a lullaby book is being developed both as a community and culturally specific breastfeeding educational tool, and an avenue to share research information with the community. The breastfeeding project was well received in the community and researchers spent considerable time in the field in an effort to build trust; therefore, future efforts to promote maternal and child health in the community would likely be welcomed. This was carried out with the support of Montana INBRE.
Carmen Byker, Ph.D., Assistant Professor of Nutrition: carmen[email protected] or (406) 994-1952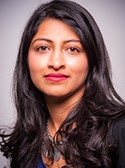 Selena Ahmed, Ph.D., Assistant Professor of Sustainable Food Systems: [email protected] or (406) 994-5640

Elizabeth Rink, Ph.D., Associate Professor of Community Health: [email protected] or (406) 994-3833
Curriculum Development
Salish Kootenai College is conducting baseline assessments of their academic programs and sustainability of institutional business operations, facilities, and food service. MSU faculty and graduate students will collaborate on this project in the following ways: 1) develop a 100-level sustainability course by sharing materials, syllabi, and experience related to an Introductory course for Sustainable Food and Bioenergy Systems at MSU Bozeman, 2) discuss integrating sustainability concepts and activities in existing 300 and 400-level courses, 3) conduct a baseline assessment of the curriculum to develop a plan for articulation with the MSU Bozeman SFBS program, including assessing student opportunities for involvement in SKC gardens and food production, and 4) examine how integrating sustainability into 300-400 level courses may change the nature of the teaching and learning at SKC using instructor interviews
Dean, College of Education, Health and Human Development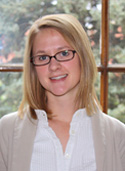 Team Nutrition
Montana Team Nutrition provides professional development training and technical assistance to all schools participating in National School Lunch or Breakfast Programs. Staff from Native American reservation schools often attend these trainings, or apply for our mini grant programs, or participate in a pilot program (e.g., farm to school). Over the years, Team Nutrition has offered MSU School Food Service Cooking Institutes for new managers or cooks. We also work with schools to plan and serve nutritious school meals, offer ample opportunities for nutrition education and physical activity, and to apply for USDA Healthier U.S. School Challenge awards. Box Elder School was the first Native American School to receive this award (Silver) in the nation in 2007. (CENTER: Photo of school staff at their award celebration). In 2009, they went on to receive a Gold level HUSSC Award. A couple of foodservice managers from Native American Schools are part of our Montana Team Nutrition Food Service Peer Network of Trainers. Currently, three of our trainers are from St. Labre Indian School, Browning School District and Ronan School District.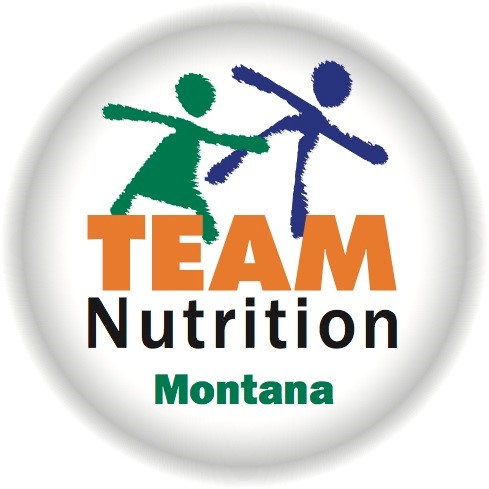 Montana Dietetic Internship
The Montana Dietetic Internship (MDI) Program is 41 week non-degree graduate dietetic internship program that admits only individuals who have completed a Didactic Program in Dietetics or equivalent coursework with at least a bachelor's degree. MDI has a rural health focus—Montana is a unique place that provides unique experiences to emerging dietetic professionals through rotations throughout the state. Interns who have had distinctive experiences as a result of MDI acquire special skills needed to work with rural and Native populations, many of whom are medically under served. There are less than five Native American Registered Dietitians practicing in Montana and yet our state is home to seven reservations. The MDI Program benefits Native communities in Montana by bringing additional dietetic services to medically underserved areas. In the 2014-15 internship year, four of 18 interns completed 2-3 weeks of supervised practice at the Indian Health Service in St. Ignatius and the Blackfeet Community Hospital in Browning. Two University of Hawaii dietetic interns, through a MDI and University of Hawaii exchange project, also spent time on Montana Reservations; one intern spent a week at the St. Ignatius IHS and another one week at the Blackfeet Community Hospital. Nutrition health care is a high priority for Montana Native Americans and qualified professionals are needed to provide care.
Coleen Kaiser, MS, RD, LN, Director, Montana Dietetic Internship: [email protected] or (406) 994-5002
Fort Peck Sexual Health Project
The Fort Peck Sexual Health Project identifies the individual, family, community, and environmental factors influencing the sexual and reproductive health among young male and female Native Americans ages 15 to 18 years old in a rural, frontier setting. The study focuses specifically on the Fort Peck Reservation in northeastern Montana, home to the Assiniboine and Sioux tribes. We hypothesize that high STI rates and unplanned pregnancies are a marker for deeper underlying health issues operating and interacting at the individual, family, community, and environmental levels. The study examines several interrelated ecological factors that are likely to be influencing the sexual risk taking behaviors of 15 to 18 year old Native American males and females. The aims of this study are: 1) To identify the cognitive behavioral factors contributing to sexual risk taking behaviors among male and female Native American adolescents; 2) To examine which social and cultural norms contribute to sexual risk taking behaviors among male and female Native Adolescents, including parenting and transmission of parental values, cultural beliefs about the value of children, attitudes and beliefs about sex, and the traditional and contemporary religious belief systems with regard to sex; 3) To identify the environmental and contextual factors that might contribute to sexual risk taking behaviors among male and female Native American adolescents; 4): To develop and pilot an intervention. The Fort Peck Sexual Health Project is a community based participatory research project and uses a concurrent qualitative and quantitative research design. The results of the Fort Peck Sexual Health Project will be used to construct an innovative, community designed and implemented, intervention to reduce STI rates and prevent unplanned pregnancies among Native Americans living in Montana as a model for other tribal communities in rural, frontier environments.
YR1 accomplishments: 1) Established 5 member community advisory board (CAB); 2) Trained CAB in human subjects research and CBPR; 3) Received IRB approval for YR1 research; 4) Development and implemented subaward with Fort Peck Community College; 5) Completed 12 focus groups with Fort Peck Tribal members. The Fort Peck Sexual Health Project is funded by the National Institute of Health COBRE at MSU.

Elizabeth Rink, Ph.D., Associate Professor of Community Health: [email protected] or (406) 994-3833
The Path Back: A History of Buffalo Advocacy by the Fort Peck Tribes
This project focuses on documenting and analyzing the experiences and perspectives of members of the Fort Peck tribes who advocated on behalf of the restoration of Yellowstone buffalo to the Fort Peck reservation. Broadly, the research is concerned with the relationship between buffalo and individual and community well-being and resilience. Specifically, the research explores three related questions:
What were the motivations and experiences of individuals who played an important and active role in buffalo restoration advocacy over the past two to three decades?
What are the hopes and observations of this cohort of individuals about buffalo restoration broadly and current buffalo management programs?
How do the experiences of this cohort in buffalo advocacy demonstrate the nature and function of social capital and community competence, two key realms of community resilience? How might these findings shift definitions and approaches to community resilience to better accommodate non-European, modern indigenous cultural contexts?
How do the experiences of this cohort in buffalo advocacy demonstrate individual level resiliency? What might these findings demonstrate the connection between individual level resiliency and community level resiliency?
How do the experiences of the Buffalo parallel the experiences of the Assiniboine and Sioux tribes? And what knowledge is gained from these experiences about how animal and human species interact and co-exist?
In March 2012, the Fort Peck Tribes gained an historic opportunity to reconstruct relationships with the natural environment and thereby improve their well-being by the return of a small herd of genetically pure buffalo to Fort Peck reservation land (technically the animals are bison, but buffalo is the common term on Fort Peck). Buffalo were exterminated from the Assiniboine and Sioux tribal homelands during the nineteenth century when the U.S. government was determined to eliminate or assimilate the northern plains' American Indian populations. The Assiniboine and Sioux had relied intensively on buffalo for their food, clothing, shelter and tools, and buffalo occupy a central place in Assiniboine and Sioux cosmology. Euro-American conquest and colonization of these profoundly place-based cultures, including the eradication of buffalo from the plains, have wrought historical trauma with its many manifestations of depression, loss of the sense of self- (or community or cultural)-efficacy, fragility in many people's sense of identity and belonging, and pessimism and lack of social capital, all challenging constructive cultural evolution. In addition, dislocation and land use change have significantly reduced access to traditionally utilized plants, animals, birds, lands, water and ceremonial sites, which are at the heart of Indigenous cultural knowledge and spirituality. Furthermore studies that have addressed resiliency and well-being in Indian Country have primarily investigated connections to family, community and culture. Our proposed study seeks to expand this body of knowledge by beginning to understand the resilient and interactive connections the Assiniboine and Sioux peoples have to a keystone cultural species, the Buffalo. Connection to place and the animals that live in that place are a central factor in the psychological well-being of many American Indians "Good Medicine" is to walk in harmony with nature and all her relations, while "Dis-ease" refers to being out of balance with one's place in the natural world, thereby bringing about illness or "Bad Medicine". Consequently, it is important to investigate how elements in the natural world impact well-being among tribal communities.
For these reasons, the restoration of a herd of buffalo that share a genetic heritage with the buffalo of the Assiniboine and Sioux tribal homelands is a pivotal development to which many hopes and aspirations for improved human and ecological well-being are attached.
An interest in documenting outcomes of buffalo restoration produced a new research direction at Fort Peck, one that grows out of a longstanding cooperative relationship linking MSU, Fort Peck-based health experts, Fort Peck community members and Fort Peck Community College. This group continues to work together to seek financial support for a systematic evaluation of public health outcomes of buffalo restoration. In the meantime, smaller sources of support have made it possible to tackle the project in an incremental fashion, including through a preliminary study associated with the 2012-2013 "Ceremony of Research Project" and this study focused on buffalo advocacy. During the summer of 2015, researchers from MSU and Fort Peck Community College will conduct between 20 and 25 semi-structured interviews with individuals identified by peers and community members as important contributors to the campaign to bring Yellowstone buffalo to Fort Peck. The interviews are designed to contribute to an archival record that can be one form of documenting this pivotal development in tribal history as well as to elicit academic insights and perspectives about individual and community resilience.
To date the project has received ethical approval from the Fort Peck IRB. The first round of interviews are planned for the week of June 29th to July 2nd. This project is funded through MSU EPSCOR.
Health Literacy Research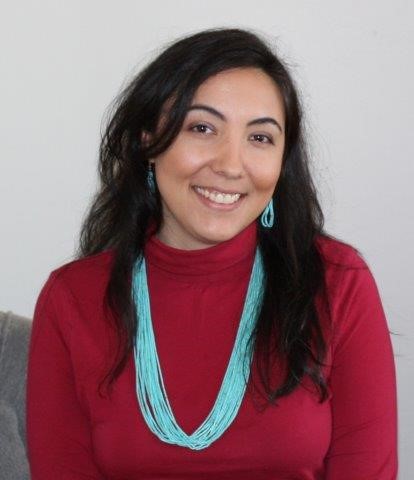 Vanessa Simonds, ScD, Assistant Professor of Community Health: [email protected] or (406) 994-7396
Dr. Simonds (Crow Nation), is committed to designing and evaluating community-based outreach strategies that match the skill level and cultural preferences of American Indian communities. While her training in community-based participatory research with Native communities lays the foundation for her approach to her research agenda, the other thread in her research expertise is health literacy. In particular, her work has examined the frequent mismatch between the demands of the healthcare system and the skills of the average American. She has continued to examine the health literacy demands placed on American Indian patients through her currently NIH funded diversity supplement. The aim of this project is to evaluate documents and process used to obtain informed consent for research projects targeting health disparities. Minorities and especially Native Americans are sorely underrepresented in clinical trials, particularly Phase III trials that provide access to cutting edge treatment. This study aims to illuminate the barriers Native Americans face participating in research. Since her arrival at MSU she has joined a CBPR partnership with Crow Environmental Health Steering Committee to develop an intervention to improve the environmental health literacy of youth on the Crow reservation.
Montana Grandparents Raising Grandchildren Project
The Montana Grandparents Raising Grandchildren GRG) Project was founded in 2002 to give the over 6600 Montana grandparents raising children support, education and access to services. These children often come to them because of family crisis and the grandparents are often ill-equipped to deal with the emotional, physical, financial and social hardships of raising children "a second time around". There are currently 30 sites throughout Montana that offer either a support/education group or a trained contact who can guide the families to needed support and resources. About half of these locations are run by MSU Extension FCS agents; the remainder are housed within other service organizations (see http://www.montanagrandparents.org/ for a complete list). These facilitators/contacts take a 1- or 2-day training to prepare to work with the public. The GRG Project has facilitators/contacts on or near all seven Montana Reservations and serve families living on the Reservations and the surrounding communities. These families attend support/education groups, participate in parenting courses, and attend recreational and social activities.
Powerful Tools for Caregivers (PTC) is an educational program that provides family caregivers with the skills and confidence to better care for themselves while caring for someone with a chronic illness. PTC consists of six classes co-led by trained facilitators who employ a standardized curriculum. These facilitators are located throughout the state, many are either on Reservations or serve nearby communities. Many locations are run by MSU Extension agents while others are run by organizations like Area VI Agency on Aging, Missoula Aging Services and LIIFT in Billings. (See http://www.msuextension.org/health/Powerful_Tools.html for a list of current and past classes and locations.) So far, in 2015, classes in Missoula, Billings and Polson have had Native American participants. The price for these courses are set by the individual locations and range from $0 to $155. Those locations that set fees usually have a sliding scale or scholarships.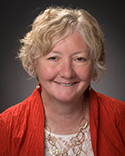 Sandy Bailey, Ph.D., Professor of Family and Consumer Sciences: [email protected] or (406) 994-6745
Dean's Office
Troops to Teachers Visits to Tribal Schools and Campuses in Montana High Schools
The purpose of the public school visits are to establish a relationship with school administrators in order to provide better information to applicants about teaching positions available within these tribal communities, be a better advocate for the schools to our clients who are living throughout the US and the world but want to teach in MT, and to be able to have better communication with school administrators so we can assess future needs and trends in teacher vacancies, and to observe and participate in the St. Labre Indian School, Lodge Grass Public Schools & Lame Deer High School classrooms, and visit with school administrators to find answers to the following questions: A. What vacancies do these administrators foresee in the next 2-3 years? B. What is the attitude, atmosphere, and environment of each community and school? C. What kinds of teachers are these principals and districts looking for? D. Are they willing to look at an applicant who is specifically qualified, or will they take what they can get? E. Will they even look at and accept an applicant with out-of-state certification? F. Will they look at, and accept, an applicant with alternative or no certification? G. What unique situations and problems do each school face and how welcoming, or not, are the students, teachers and administration to outside intervention and outsiders in general so as to aid our clients in job placement.
Each community faces different teacher needs in their schools. Although the schools are bound by the MT Office of Public Instruction rules and regulations regarding teacher certification, and although each school faces the same difficulties attracting teachers to their communities, each school administrator has flexibility within the OPI regulations in order to place teachers in their Hard-to-Fill vacancies. These visits were an attempt to create a positive relationship between the administrators and Troops to Teachers and to better understand each community's and school's positive attributes and the difficulties they face so we can better match our clients with the teacher vacancies and help fill these vacancies over time.
Colleges
The purpose of the college visits is to learn about the growing Teacher Preparation Program at Salish-Kootenai College and how they prepare their native student population for MT teacher certification within each program. We learned about the veteran student population at the school and the specific needs to these students within the School of Education so TTT can better serve this specific client base.
Impact of Visiting Public Schools and Community Colleges
By gaining a better understanding of each community and school we visited, we will eventually become more successful in helping each school administrator find and retain highly qualified, motivated, and committed teachers. It was hoped that we may have a long-term impact in each of these public schools by filling several of their current vacancies with TTT clients who are certified teachers within a few years. However, we were lucky to see an immediate result in that we were able to successfully place one teacher in the Lame Deer School district within 4 months of our school visit who is a Native American Math teacher from WI. At Salish-Kootenai College, our focus was to simply meet with the veteran military students and introduce TTT and the benefits we may offer them as they work to complete their teacher preparation. We were able to learn about the new Math Teacher Preparation Program there so we can begin to assess how its military veteran students may impact Troops to Teachers and the MT Math teacher shortage in the coming years.

LeRoy Gaub, M.A., Program Manager of Troops to Teachers: [email protected] or (406) 587-7586