Certificates of Recognition
The following certificates are available to download and customize for yearly recognition of members and volunteers. Save Certificates to your desktop and open in Adobe program to access fill-able fields. Here are instructions for printing half page certificates 2 per page.
Cloverbud Completion Certificate
Certificate of Achievement for Club Work
Certificate of Achievement with 1 to 10 Years
Gold Seal of Excellence
Gold foil seal stickers are 20 cents each and can be ordered using this form* and are awarded to Montana 4-H members for program/project excellence.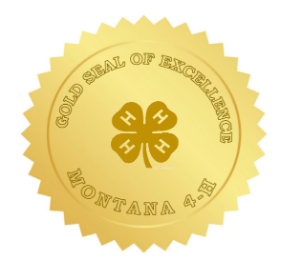 Leader Certificate
Leader certificates are available to purchase for $2.00 each using this form*. These certificates are professionally printed and are on heavy stock. They are awarded to volunteers in recognition of continued service and are available in 5 year increments beginning with year 1.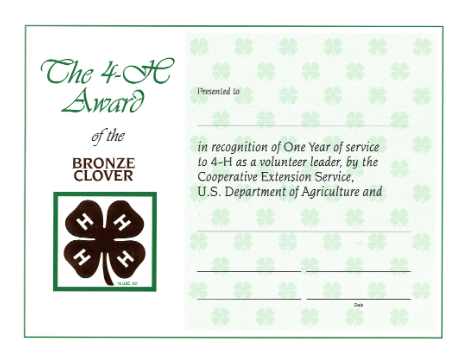 *Note: after completing the form, email to [email protected]