Transferring Non-Titled Property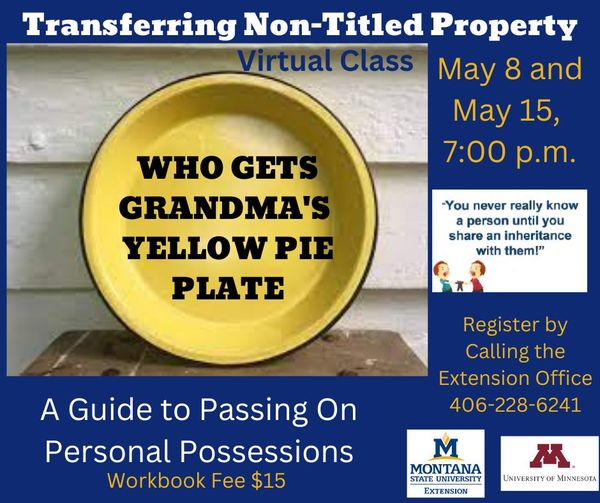 Succession Planning for real property is important. Making a plan to transfer those items with emotional value is just as essential. This class will walk you through the steps of identifying which items need to be considered, making decisions and managing conflict if that becomes an issue.
The class will be offered virtually so you can learn from the comfort of your home with or without family members.
There is a $15 fee to cover the cost of the workbook which we order from the University of Minnesota.
Please call the Extension Office to register for this 2-session class before May 1.
406-228-6241