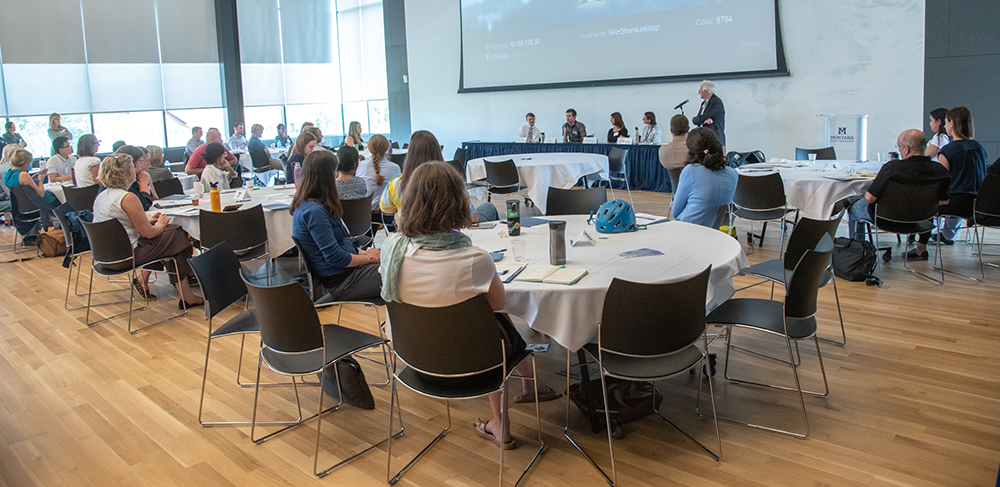 Mission
The Center for Faculty Excellence develops and provides experiences, opportunities, and resources that support the growth of faculty in achieving excellence in teaching, research/scholarship, and service. The Center supports all MSU faculty, across all career stages. Guided by faculty interests and goals, and the values of innovation, collaboration, and partnerships, it is a place where people connect to share knowledge and skills that support each other's growth.
Vision
Supported by Center for Faculty Excellence's programs and resources, MSU's faculty are empowered to advance the human prospect by addressing the world's greatest challenges. In doing so, the faculty are globally recognized for excellence in the education of students, creation of knowledge and art, and service to communities.
Diversity & Equity
We support an inclusive environment where diversity and individual differences are understood, respected, appreciated, and recognized as a source of strength.
How We Carry Out Our Work
Offer

workshops, seminars

, discussion groups, mentoring opportunities, and grants to support professional development.

Facilitate relationships and connections among faculty.
Strive to make activities interactive, inclusive, authentic, holistic, and supportive.
Continually assess needs and interests of faculty.
Organize Faculty Learning Communities on topics such as online teaching, writing groups, integrated learning, and active learning.
Offer two grant opportunities per academic year for faculty:
Recognize faculty through the Instructional Innovation, President's Excellence in Teaching, Advising, and Service Learning Awards.
Faculty Learning Outcomes
Through participation in the Center for Faculty Excellence and in support of student success, MSU faculty will make progress towards the following outcomes. These outcomes also support integration of learning, discovery, and engagement.
Learning Outcomes - Teaching
Using active learning pedagogies to support and advance higher-level (deeper) and more engaged learning,
Maintaining equity in teaching by facilitating and supporting the success and advancement of students from a diverse array of backgrounds and varying levels of academic preparedness,
Planning and designing courses around effective student learning outcomes,
Synthesizing and applying knowledge of and research on how learning works to improve teaching and learning,
Collecting and incorporating feedback from a variety of sources such as formative and summative assessments to inform and improve teaching,
Developing relationships to improve the practice of teaching, promote excellence, and encourage collaboration across disciplines,
Becoming effective mentors and advisors,
Creating learning experiences that engage and prepare students with relevant, authentic, and meaningful activities, assessments, and course materials, and
Teaching with technology in pedagogically informed ways consistent with best practices.
Learning Outcomes - Scholarship
Increasing scholarly productivity,
Securing internal and external funding to support scholarly work,
Increasing the publication, exhibition, presentation, and performance of scholarly work to a broad audience,
Increasing the number and success of interdisciplinary collaborations.
Increasing awareness of strategies designed to improve productivity, relationships, and stress/time management for a lasting life and work balance,
Connecting to outreach and service opportunities that support scholarly success,
Developing relationships to promote research and scholarly excellence, and encourage collaboration across disciplines,
Managing a productive research team/group, and
Creating and maintaining inclusive and ethical research environments.