This award is designed to honor individuals at Montana State University who have made significant contributions to academic advising. This award will closely follow the National Academic Advising Association's core values and the criteria for their national outstanding advising award.
2020 - Congratulations to Steve Swinford and Sara Heller!
Steve Swinford, associate professor of sociology in the Department of Sociology and Anthropology has won the Outstanding Academic Advising Award for faculty. He will receive a $2,000 honorarium.
Swinford has advised students in both the sociology and criminology options in his department since arriving at MSU in 1996. He is said to bring extraordinary skill and genuine vision to an unusually broad range of advising roles, bringing a well-developed understanding of advising theory and practice, deep disciplinary knowledge of his academic field, a secure grasp of the needs and processes of career readiness and a profound understanding of disciplinary mentoring. He also has been involved in several service activities centered on academic advising issues development and implementation of a campus-wide survey of advising units with the stated purpose of identifying strengths and opportunities for improvement.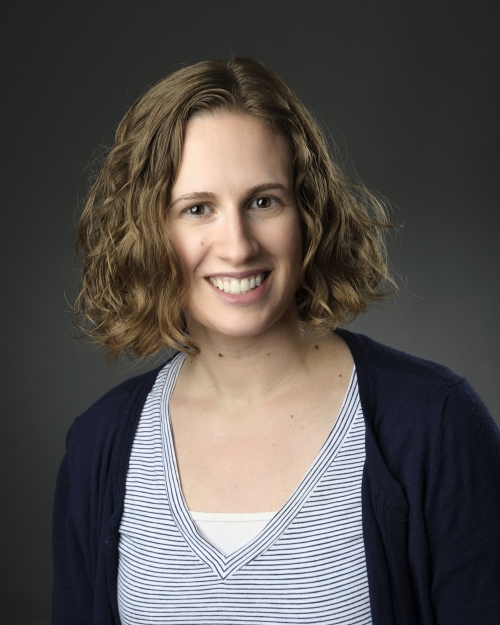 Sara Heller, academic adviser in the Department of Health and Human Development, has won the Academic Advising Award for staff. She will receive a $2,000 honorarium.
As the lead academic adviser in the Department of Health and Human Development, Heller advises approximately 400 students across seven majors and 13 options. She also provides training for two faculty advisers and two staff advisers. Heller is known for her efforts to create and sustain an office culture that fosters student and departmental support. She is also well-respected for her professional knowledge and for matching that knowledge with a commitment to interacting with and supporting students. Colleagues say they are especially impressed by her dedication to addressing curricular and personal issues students face: If a student has a question about courses, teachers, graduate school applications or school programs, Heller makes time to answer those questions and provide valuable resources.
Learn more about all of the awardees
Click here to see all past recipients
The selection committee will evaluate nominees on the following criteria:
Strong interpersonal skills that include a caring, helpful attitude toward advisees, faculty, and/or staff.
Commitment to engage in developmental advising as compared to prescriptive advising.
Skill in guiding and supporting the student's journey and academic development.
Reliable and consistent availability to advisees.
Support for student progress towards graduation and career goals.
Demonstrated outreach and initiatives to support student success.
Eligibility. To be eligible, an individual must be either a current tenure track or non-tenure track faculty, or a professional advisor (one whose primary responsibility isto advise students), and have been employed at MSUBozeman for a minimum of three years. Not eligible are current members of the selection committee and previous winners of the award.
Click here for more information
Past Recipients
2019 Melody Anacker, assistant teaching professor in the Department of Health and Human Development, and Cyndi Meldahl, director of the Education Advising Center in the Department of Education.
2018 Lisa Musgrave, undergraduate advising coordinator in the Department of Cell Biology and Neuroscience, and Ross Snider, associate professor in the Department of Electrical and Computer Engineering.