Welcome Back - Spring 2021
January 4, 2021
Dear Colleagues –
Happy New Year! In the CFE, we wish you health, happiness and success in 2021. We are here to help you succeed in your work at MSU with a multitude of new and continuing offerings.
Our survey of faculty who took workshops in the second half of 2020 informed our choices for trainings during this upcoming semester. The results also confirmed how much you all care about your students, as holistic beings, during these extraordinary times. We heard that you are investing a large amount of time in developing and delivering your courses, and in assessing student learning under the current circumstances. We know you cannot always make time to participate in a CFE workshop so we will continue to update our website with resources to help you, and we are always just an email or phone call away.
Below you will find information about offerings in the month of January, other announcements concerning drop-in help offered by the UIT MarCom staff and more. If you haven't accessed your free NCFDD account, please take time "join now" with your montana.edu email and review their module, Every Semester Needs a Plan. Please keep alert for a message later this week detailing recent upgrades to 35 classrooms across campus.
For the spring semester MSU is providing new supplemental Spring Clean 'Cat Kits which are currently being distributed for faculty and staff. Student distribution is next week. Details can be found on the MSU Covid-19 website. If you find your classroom is not oriented for proper social distancing, Campus Planning, Design and Construction will re-arrange accordingly and replace missing stickers if you alert them at [email protected].
Both anecdotes and evidence indicate you are doing excellent work that I am certain will continue through 2021 and beyond. I am inspired by and feel privileged to work among so many caring and outstanding people.
Sincerely,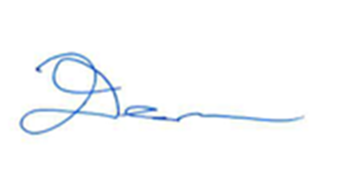 Dean S. Adams
Director, Center for Faculty Excellence
Webex Education Connector
The Webex Education Connector is an integration between Webex Meetings and Brightspace that allows instructors to schedule meetings and office hours and track meeting attendance in the content area of a Brigthspace course. The Education Connector provides a simple link for students to connect to a Webex meeting or to watch a recorded lecture from inside Brightspace.
For details on how to set-up the Education Connector in your course visit https://www.montana.edu/ecat/help/instructor_tutorials/third_party_tools/webex_educ_connector/index.html
If you have questions about the Education Connector please contact [email protected].
Recordings of "Successfully Cultivating your Network of Mentors, Sponsors, and Collaborators."
On December 10th, as part of the Early Career Faculty Success Program, we had an excellent session with discussions on working with communities in Montana and creating your mentoring network. We wanted to share the recordings with all faculty who might be interested.
Connecting with Tribal Communities
Kristin Ruppel, Native American Studies, Director of the Native Land Project
Connecting with Rural Education
Jayne Downey, Education, Center for Research in Rural Education
Strategic Focus: Goal 3.1 and 3.2
Chris Fastnow and Ian Godwin, Office of Planning & Analysis
Faculty Panel Session: Mentoring Networks and Collaborating with Communities
· Suzanne Held, Health & Human Development
· Christa Merzdorf, Microbiology & immunology
· Mark Schure, Health & Human Development
· Tony Hartshorn, Land Resources & Environmental Sciences
· Bridget Kevane, Modern Languages & Literature
· Dean Adams, Art and the Center for Faculty Excellence

The theme this week will be building community from a distance in your online courses. From the research on learning and student success, we know that community and rapport between the student and instructor and between students can have a positive impact. The short articles listed below discuss ways to create community in the classroom, both in-person and online, and build rapport with students. Many students have reported missing the connections they have with other students. As you plan your spring blended and online courses, these articles contain some ways to help build and sustain those connections in virtual learning environments.
Five Easy Ideas That Build Bridges with Your Online Learners
This short article discusses easy ways to build connections between the student and the online instructor.
Early Week Classroom Activities
This article provides ways to build community and connections between students at the beginning of the semester and each week in the course.
A Game a Day: Fun and Dynamic Synchronous Online Learning
This article has some engaging ice breakers to help students build rapport and connections.
Developing the Professor-Student-Student Bond in Virtual Courses
This article has three activities to help students build bonds as a foundation for problem-solving activities. Note that access to this article may require authenticating to the Library's access to The Teaching Professor electronic resource.
If you have a teaching tip related to teaching in a blended or online format to share in this section, please send a description and any related resources or examples to [email protected]
You can also find Teaching Tips and other resources on the CFE webpage

We've added a section to link to graduate student resources that you can share with your students. Visit The Graduate School resources for faculty and staff website.
Dissertation Success Curriculum available at no charge
The National Center for Development and DiversityDissertation Success Curriculum is designed to provide the skills, strategies, and support that advanced graduate students need to overcome the three biggest obstacles to finishing their dissertation: perfectionism, procrastination, and isolation. Membership in the NCFDD is supported by the Center. Students only need to create an account to access the curriculum below:
Week 1: Orientation & Daily Writing
Week 3: Exploring Your Mindset
Week 4: Understanding Resistance
Week 5: Fixing Technical Errors
Week 6: Exploring YOUR Writing Process
Week 7: Overcoming Academic Perfectionism
Week 8: Handling the Imposter Syndrome
Week 10: Writing through Writer's Block